Crunchbase visitors can now search Crunchbase for US-based companies with leadership from an underrepresented race/ethnicity & gender. If your company is founded by or led by a CEO from an underrepresented race/ethnicity or gender, and you want to raise visibility for your organization, you can do so by editing your company's Diversity Spotlight field. Adding this data will help others who are interested in supporting companies with diverse leadership to discover you. For more information on Diversity Spotlight, please read our announcement blog post. Otherwise, please see below on how to add this data to your company's Crunchbase profile.
____________________________________________________________________________________
With Crunchbase, any registered user (with a social network connected) can add or edit profile pages. Profiles are not exclusively linked to a single user or login (email address).
In order to edit an existing Crunchbase profile, you'll first need to create a User Account by registering for Crunchbase here. We recommend users register using their own email. Please also be sure to authenticate your user account with your own social media rather than a company profile.
You can connect a social media account on the Account Settings page here and clicking on the Social Authentication box under Account Information. This will prompt open a new box where you can add or remove the social media accounts connected to your Crunchbase user account. Remember, you should be authenticating your user account with your own social media. For further assistance with socially authenticating your User Account, you can find more information here.
Once you've logged in and authenticated via a social network, you can visit your existing profile by finding it through the top search bar. If you don't see your company listed you may need to create a profile. You can learn how to add a profile here.

To edit the profile, click the three-dot icon and select 'Edit' at the top right of the profile page.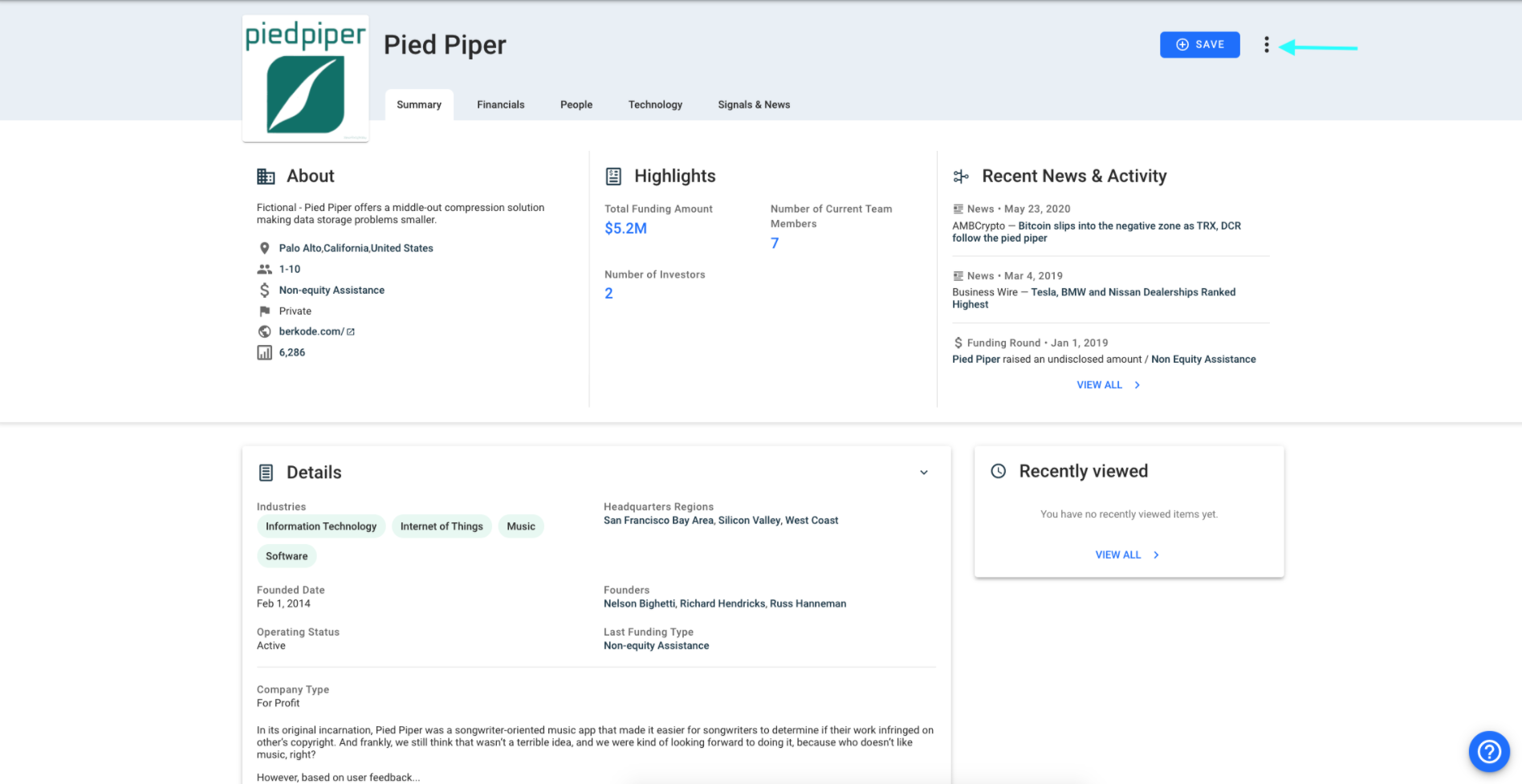 While in the edit screen on a company profile, you may notice some fields are locked for editing (including Diversity Spotlight).

These locked fields can only be updated by verified employees of the organization. You can verify your employment with the company by scrolling to the top of the edit screen and verifying directly or follow these steps here.
After verifying, you can then add the diversity tags that your company identifies with by clicking into the search box and scrolling through the list. When you found the best-suited tag, click the tag name from the list.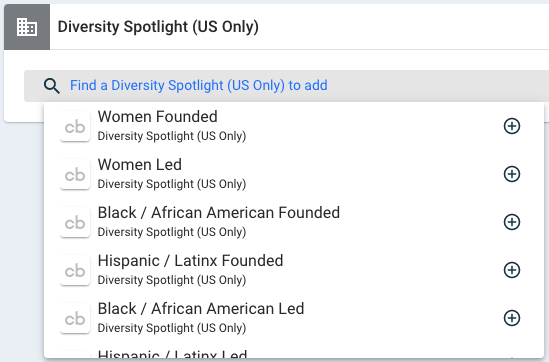 When you're done making your updates, be sure to click the 'Save All Edits' button at the top right corner to ensure your edits are saved!

Keep in mind, the Diversity Spotlight field is available for U.S. based organizations. If you notice the tags you added are not appearing, check to make sure the company profile has a U.S. headquarters listed - if not, add it!