Want to change the image/company logo associated with a Crunchbase profile? It's simple to edit the profile yourself - we'll show you how!
To edit the profile image, you'll first need to make sure that you've registered as a Crunchbase user and authenticated your account via social network. 
Use the top search bar to navigate to the company profile page you're looking for: 


On the right side of the profile, select Edit from the dropdown under the three-dot icon:

You're now on the Edit screen, where you can add and update the information included on a profile. In the Overview section, click the image that you want to edit: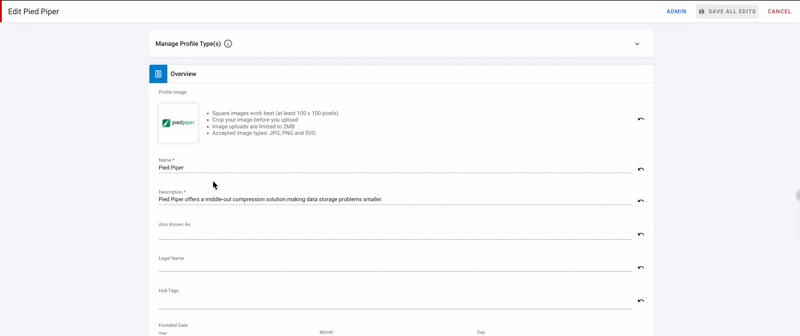 Click Select A New Photo to choose an image from your computer to upload. Once the upload is complete, click Finish: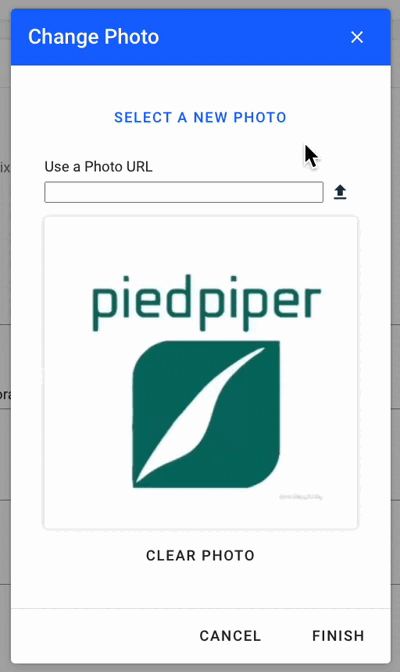 Click the Save All Edits button at the top right corner to ensure your edits are saved: 

*Note that your edits may take a few minutes to appear.