Want to change the image associated with a Crunchbase profile? It's simple to edit the profile yourself - we'll show you how. In this example, we'll update the profile image for the company Pied Piper.
Before getting started, make sure that you're logged into your Crunchbase account and authenticated via a social network. If you don't have an account yet, you can register for one here.
1. Navigate to the company profile page using the top search bar. In this case, we're looking for Pied Piper.


2. Click the three-dot icon, and select 'Edit' in the top right corner of the profile to start making updates.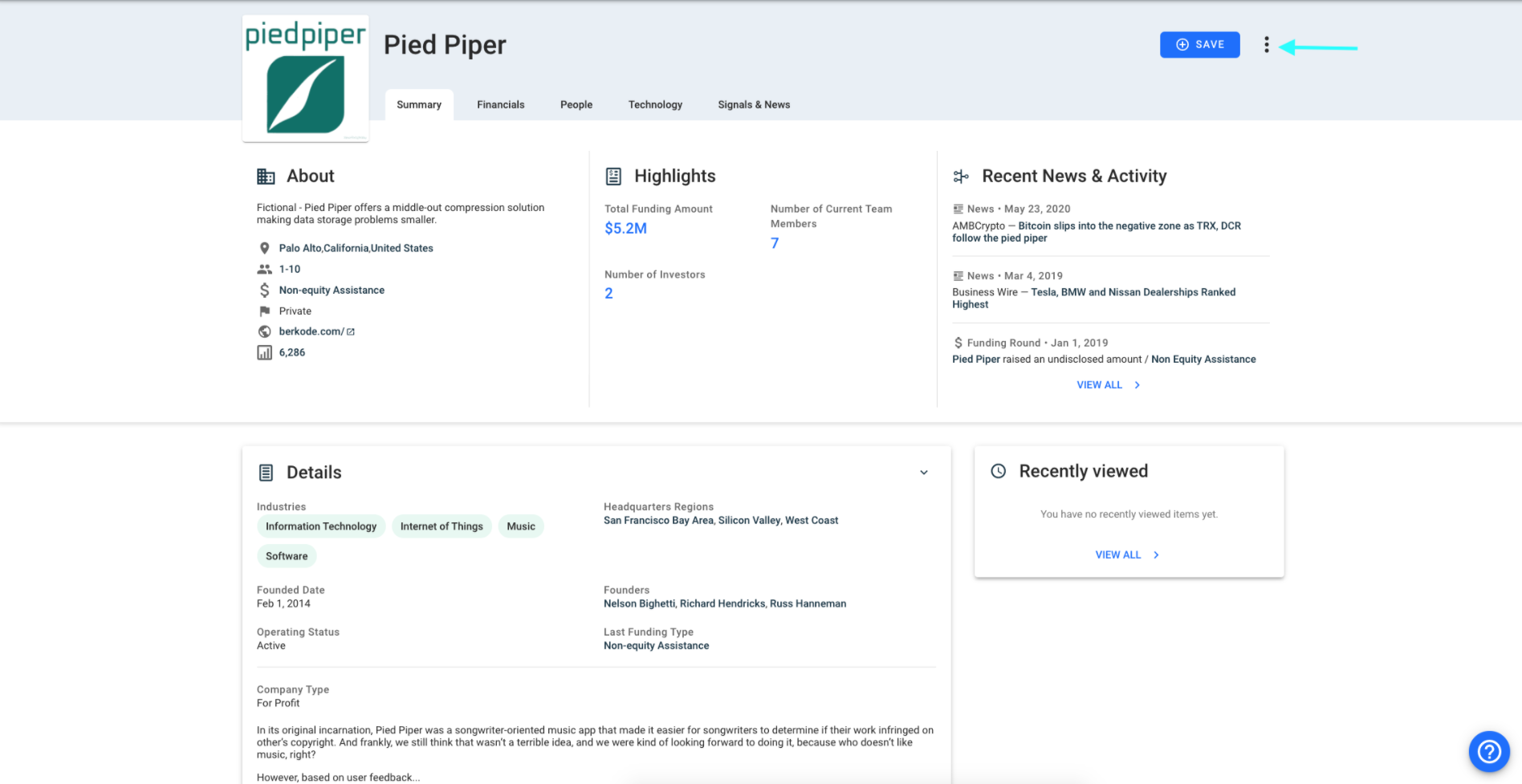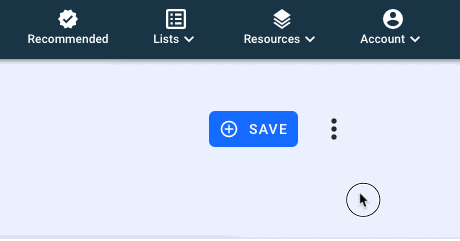 3. From this Edit screen, you can update all sections of the profile. In this example, we'll update the Profile image. Start by clicking the existing Profile image that you want to change.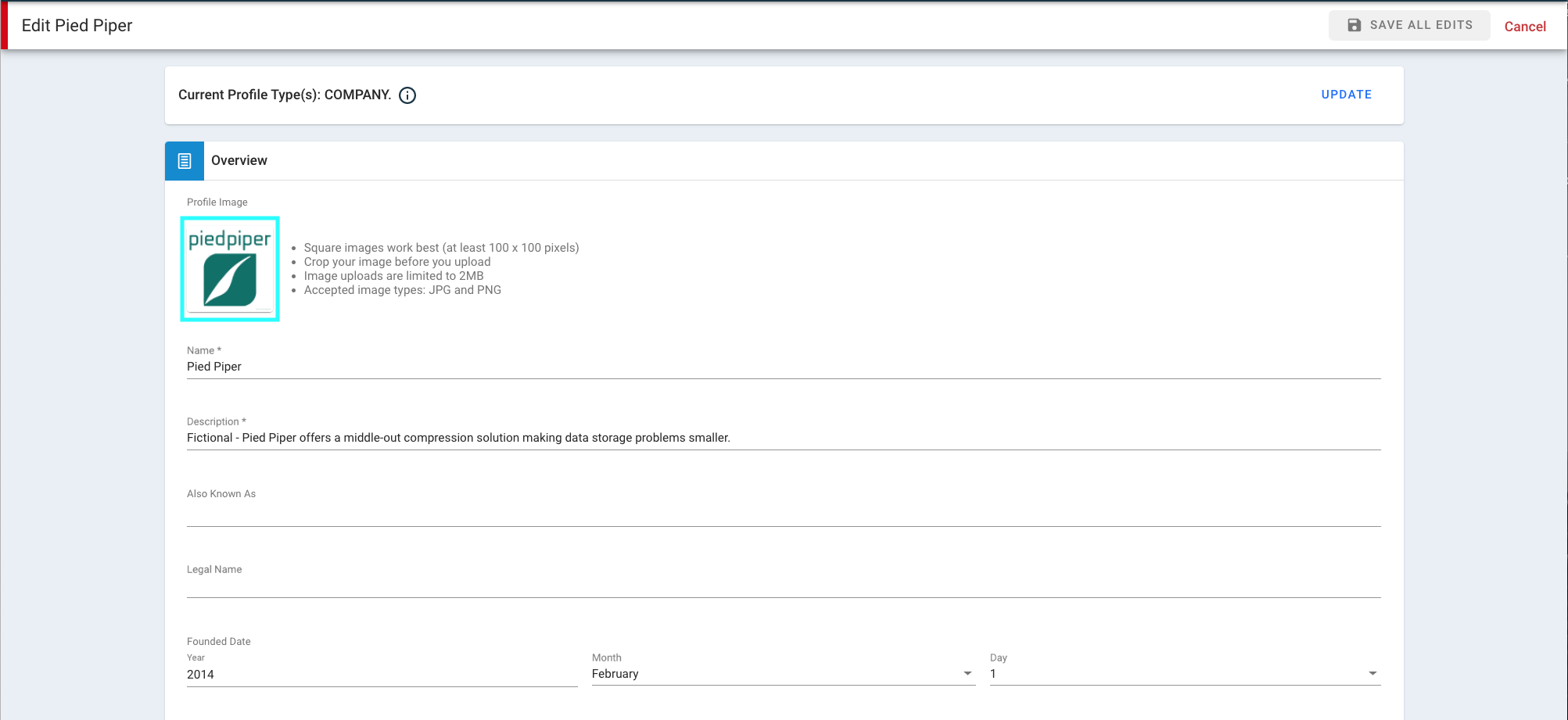 4. Click Select a new photo in the dialog box, then choose an image from your computer to upload.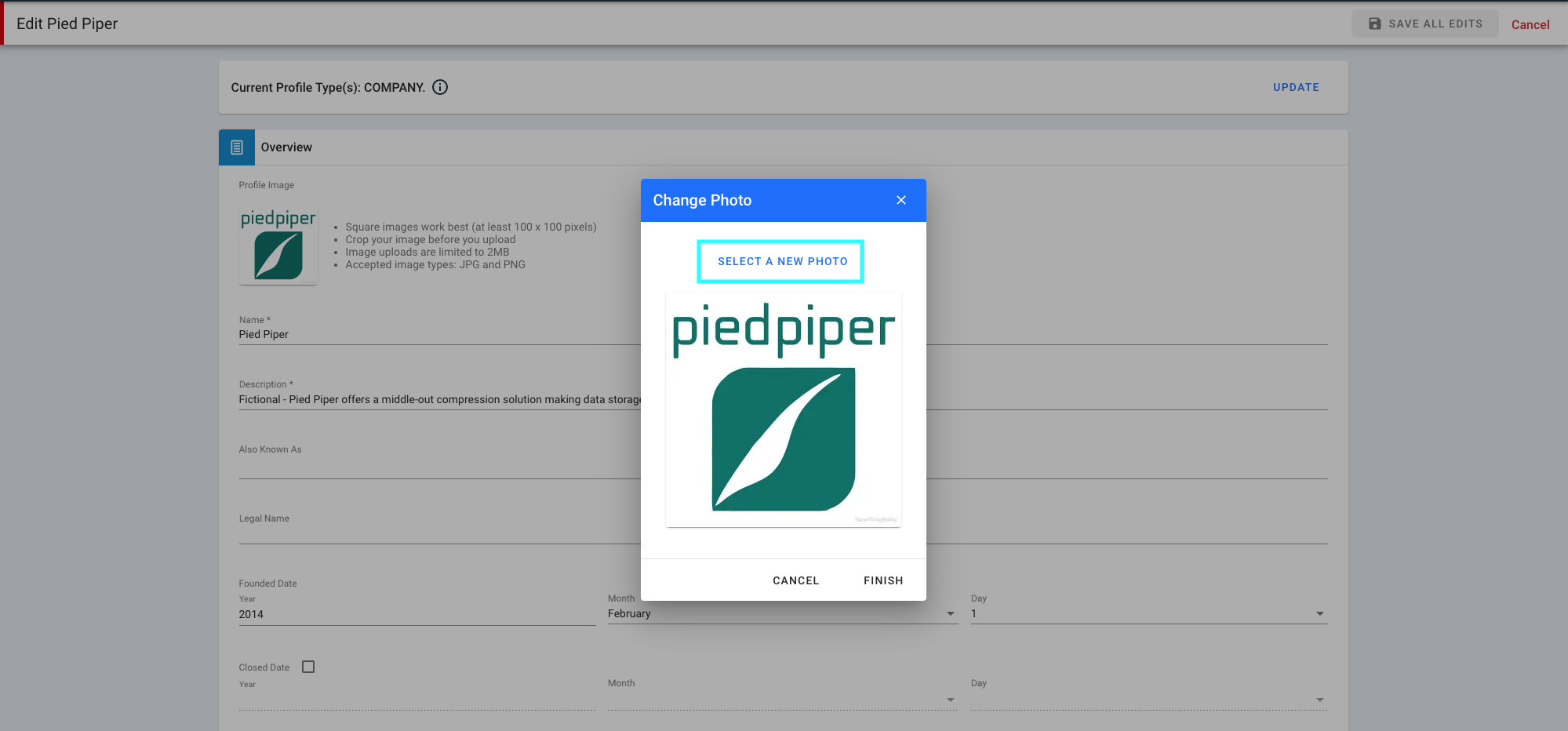 5. When you've chosen the image, click Finish.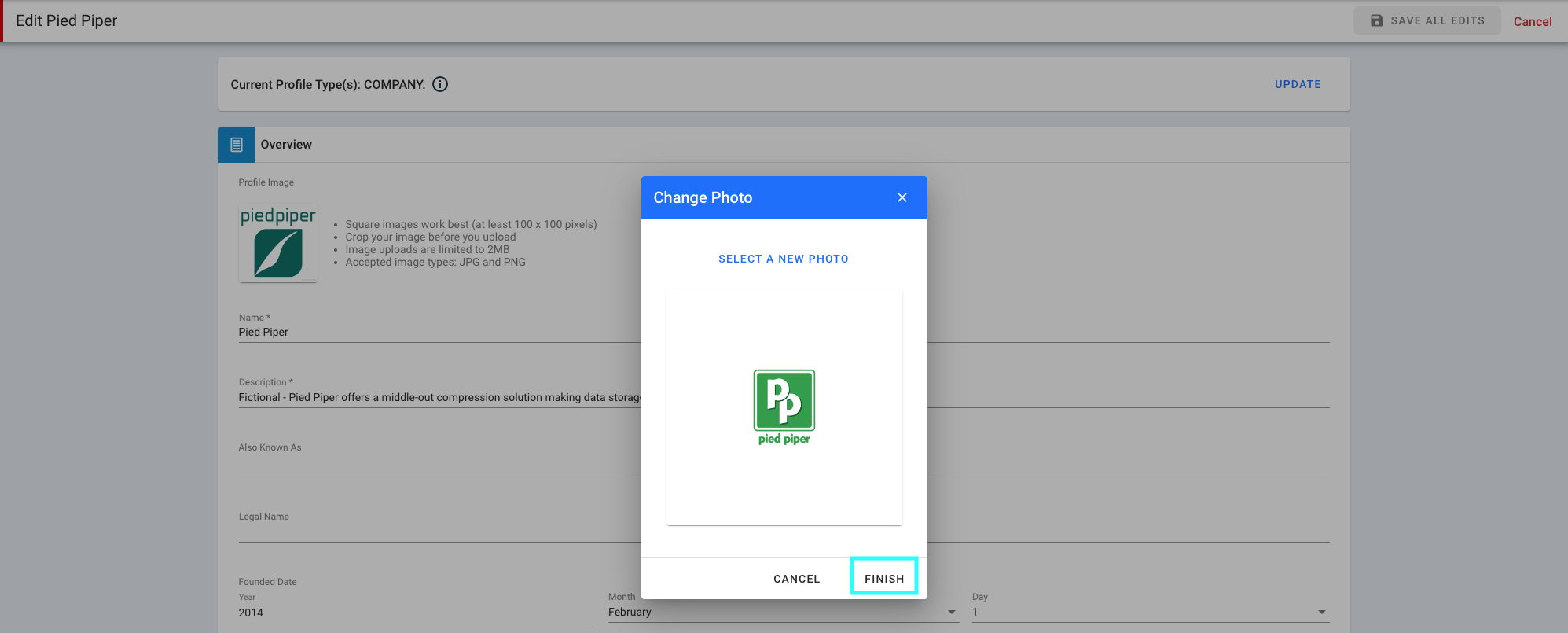 6. When you've finished editing the profile, click Save All Edits at the top right of your screen to complete the process. If you make multiple changes, you can also Review edits before saving.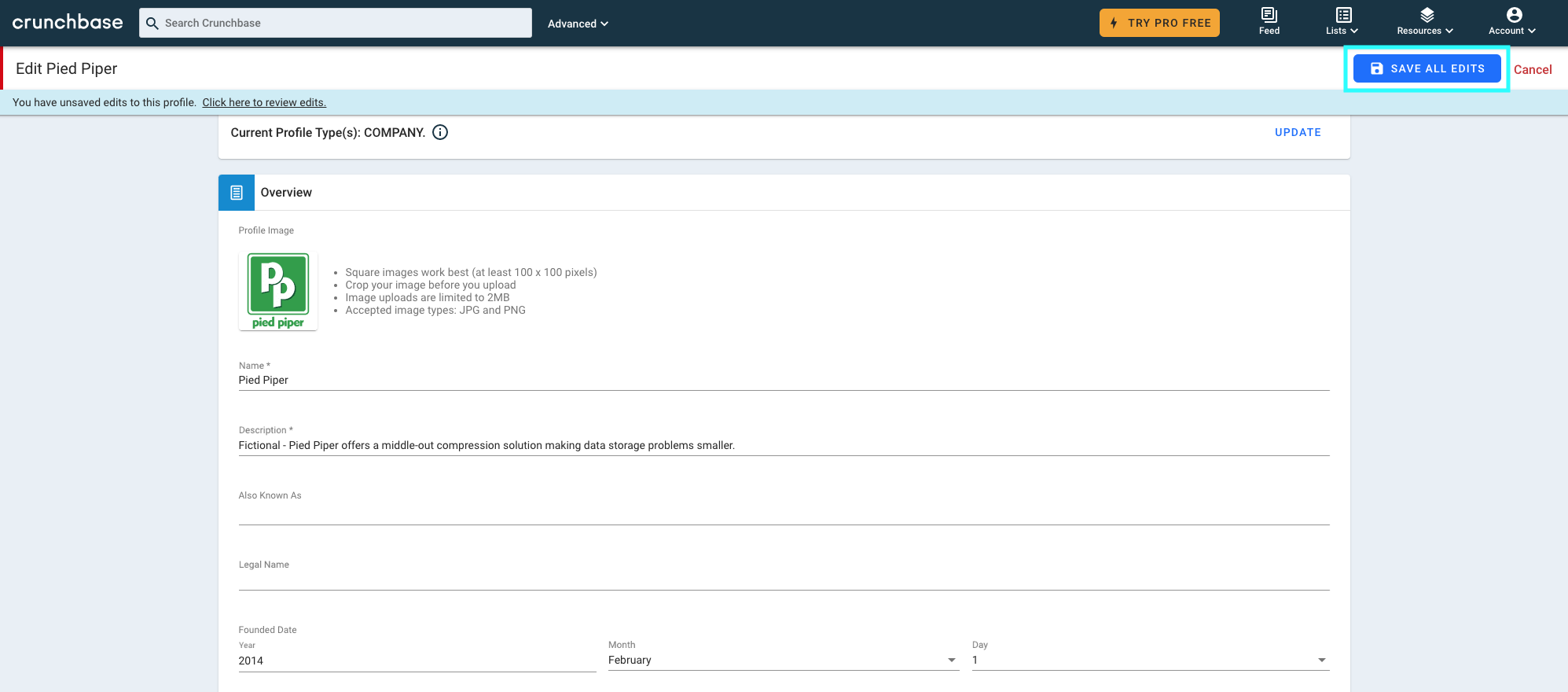 Please note that your edits may take a few minutes to appear.
Thanks for helping us improve the Crunchbase dataset. Your contribution provides over 31 million users with the most updated information. High five!