Use the Signals filter in search to target companies that are growing and steer clear of those that are not.
Leadership Hire: Company leadership hires are important signs of growth, and often indicate new company priorities and budget changes.
No Layoffs Reported: Layoff data will help you understand if a company has a budget for buying new products. If a company has had a layoff, they are likely tightening their budgets across the company. Narrow down your search and exclude companies that have had recent layoffs to focus on those with more buying power.
Let's focus on the Leadership Hire signal for our example. Follow the steps below to learn how to filter by growth Signals
In the advanced search page click "Signals" in the lefthand filter menu. Note, the individual filter sections will appear collapsed - simply click the dropdown arrow to expand the section you want to look at or utilize.

Filter companies by leadership hires (VP and above) occurring in the last 30 days, 90 days, past 6 months, past year, or within a custom date range. (Your search results will automatically populate when you make a selection.)

Voila! You have a list of companies with corresponding leadership hire announcements. Hit "Save Search" to save this list & get alerted when there are new additions. You can also update an existing list by simply adding the leadership hire column.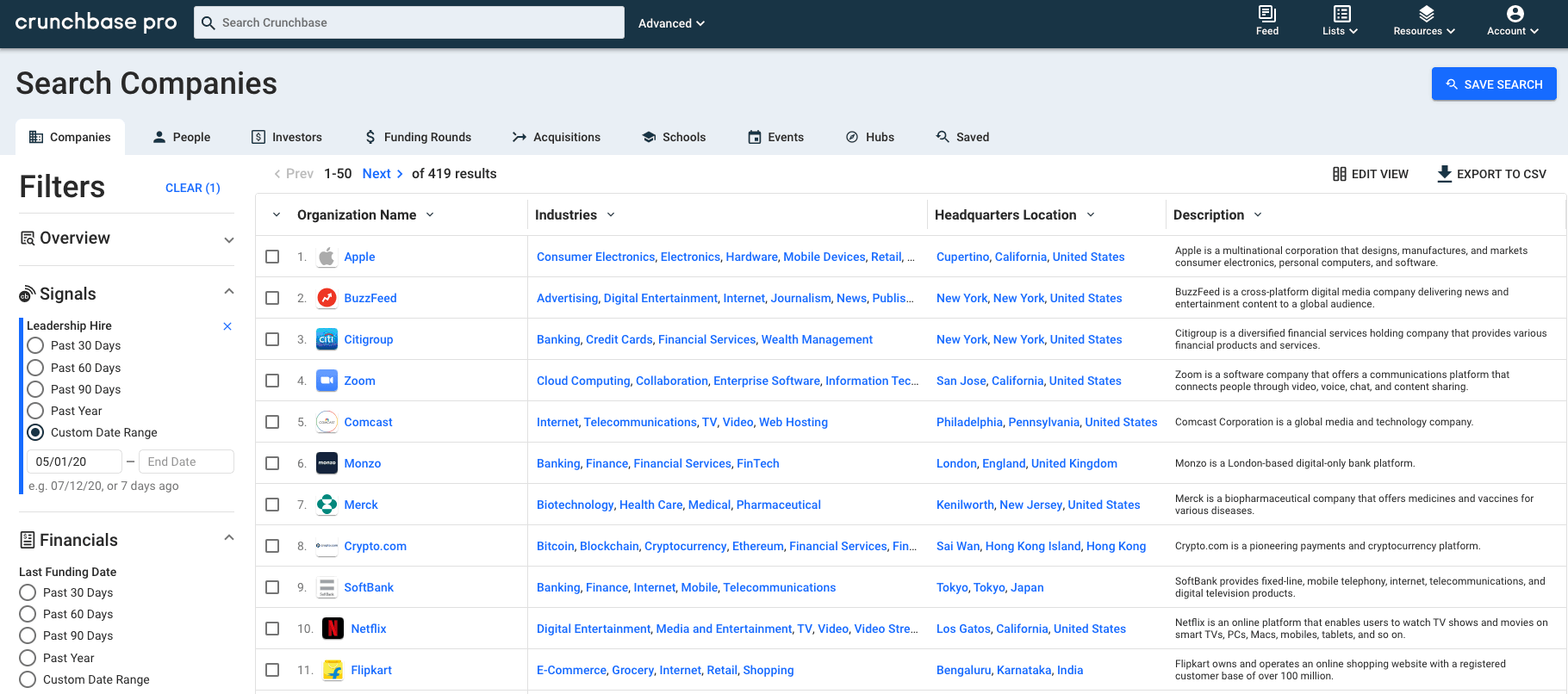 Learn more about our growth Signals here:
Ready to get started? Begin your search.
Need help or guidance? Post your question in the Crunchbase Community.