If you don't remember the password associated with your Crunchbase user account, you can request a new password by clicking Forgot Password on the login screen: https://www.crunchbase.com/login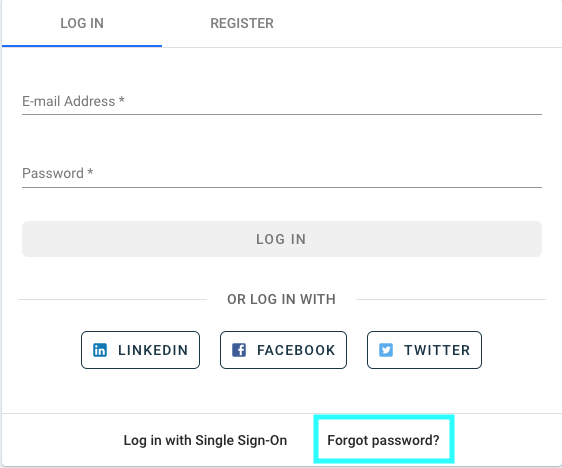 If a user account is associated with this email address, you will receive a reset link. Note, the password reset is valid for 24 hours.
If you still haven't received an email after 30 minutes have passed, please be sure to do the following:
Check your spam folder for the email. You can expect the email to come from

support@crunchbase.com

Try a different login email
Finally, if you still have not received an email after trying the above, please contact Support at support@crunchbase.com.
Keep in mind, on Crunchbase, registered user accounts and person profile pages are completely separate.
Note: If single sign-on for Crunchbase has been enabled by your team administor, team members will not be able to reset password. Please contact your IT admin to reset through your SSO provider.