If you don't remember the password associated with your Crunchbase user account, you can request a new password by clicking Forgot Password on the login screen:
Make sure the email address is correct, then click Reset Password: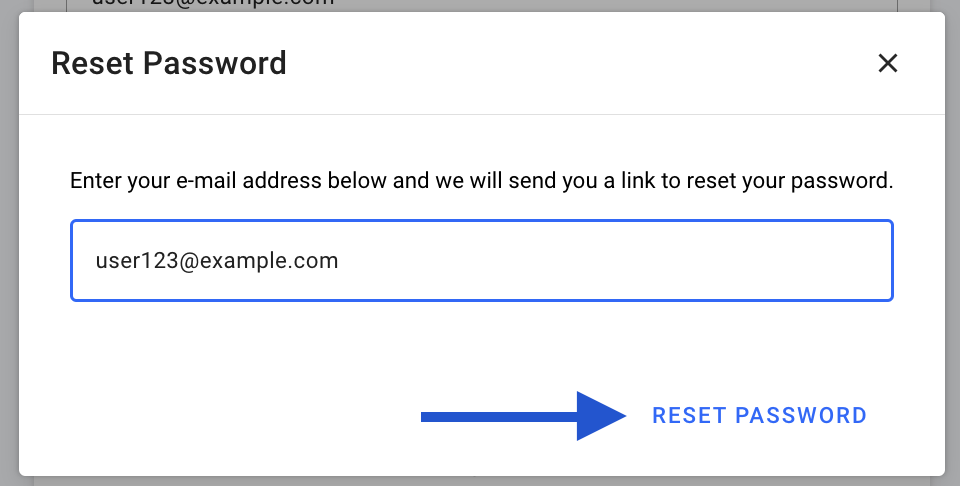 You'll see this confirmation page once the link has been sent: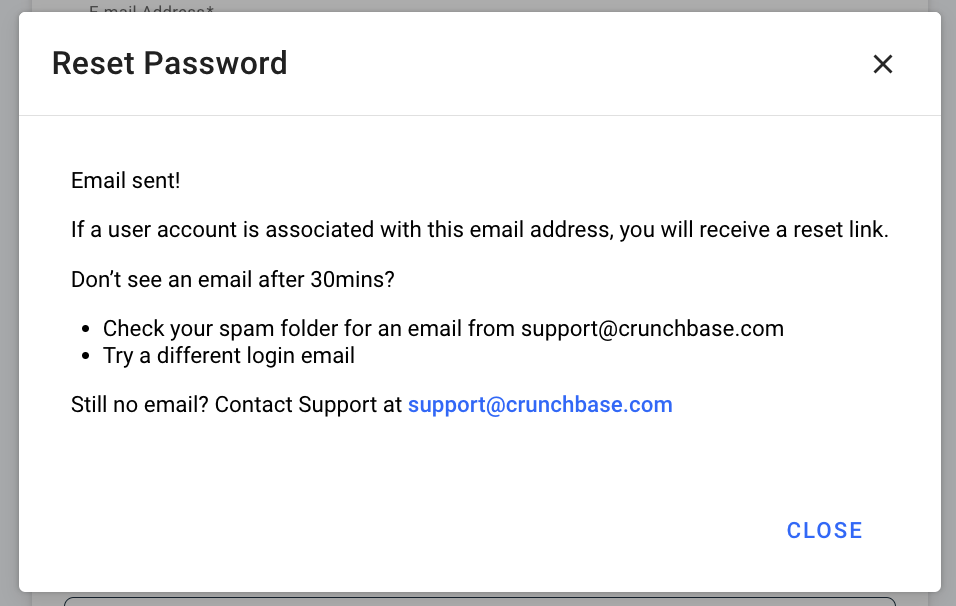 *Please contact support at support@crunchbase.com if you do not receive your link within 30 minutes. 
You should see an email from Crunchbase in your inbox (also check your spam folders!) with the subject line "Reset your Crunchbase password". Click the link in that email:
Enter a new password that does not match any of your previous passwords, and hit the blue Set New Password button to confirm the update:
"The Set New Password button isn't working - help!"
If this button is not working when you click it, that means you are using a password that you had previously - make sure you are using a brand new password that is unique from all passwords you have had before. 
Note: If single sign-on for Crunchbase has been enabled by your team admin, team members will not be able to reset password. Please contact your IT admin to reset through your SSO provider.
Feel free to reach out to us at support@crunchbase.com for additional password assistance.