The Bombora Partner Filter in Advanced Search and Query Builder will only allow up to 2 topic inputs per search.
For Advanced Search, the impacted filter is 'Topics of Interest (Bombora)'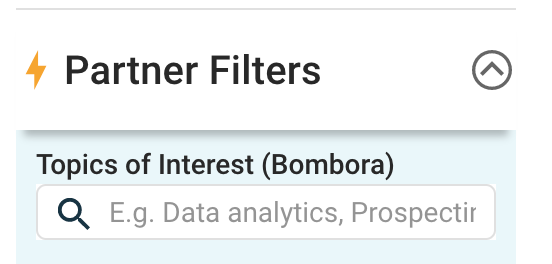 Within Query Builder, the two impacted filters are Bombora 'Topic Category' and Bombora 'Topic'. Note, 'Bombora categories' is only available in Query Builder

You may see the following message if you've used more than 5 topics in your current search or any previously saved searches: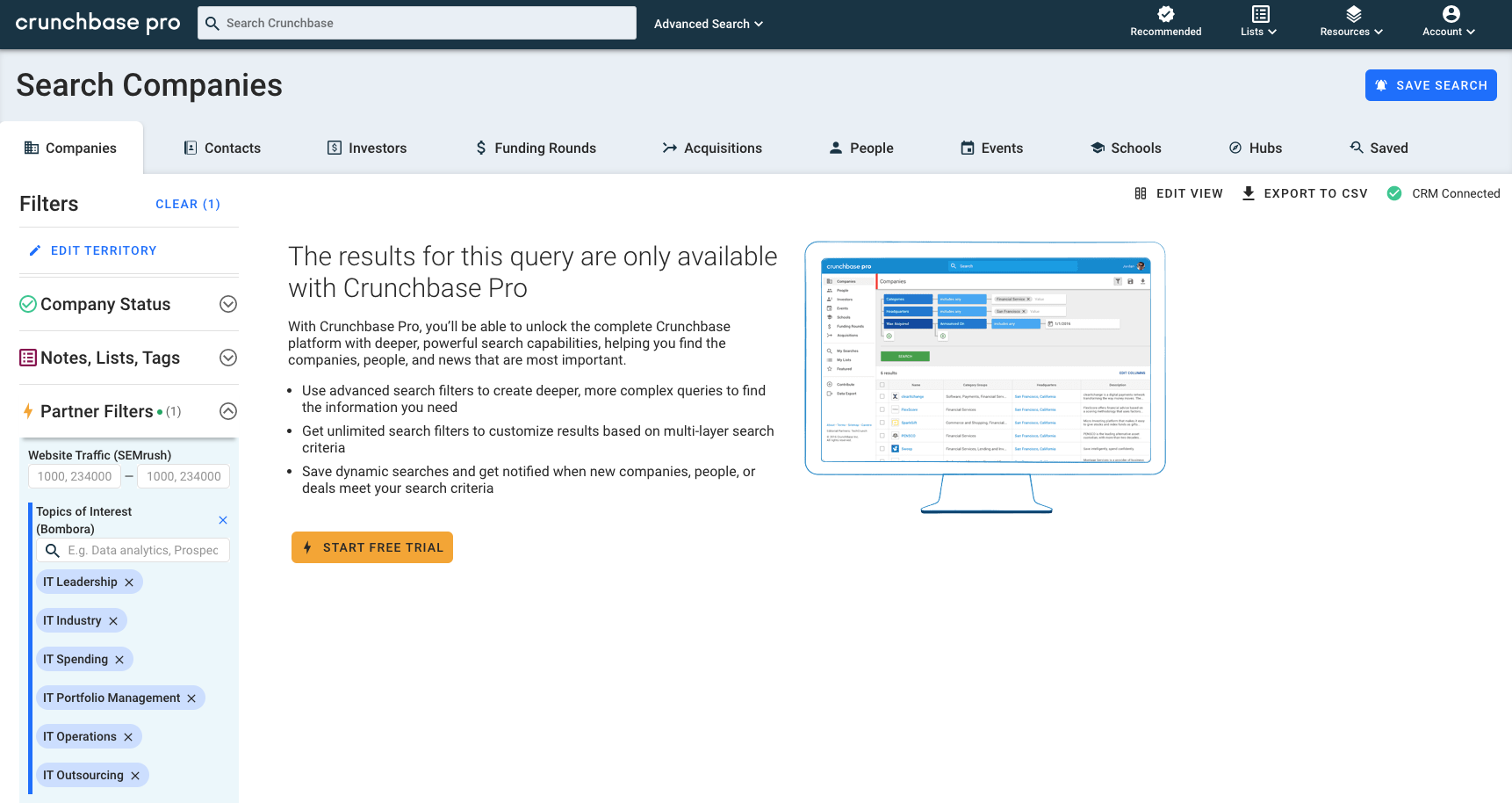 Please switch to Query Builder and remove your topic inputs until there are 5 or fewer. After you've made this change, hit save to ensure your search has been updated. Keep in mind, if you are already a Crunchbase Starter, Crunchbase Pro, or Crunchbase Pro Data Boost user, you do not need to upgrade for your results.