The new team admin features for Crunchbase Pro and Enterprise simplify managing access and permissions for multiple users from the same team and/or company. Team admins or 'owner, admins', can now quickly manage team roles and invites to the team - click here to learn how! Team owners or 'owner, admins' can quickly manage team subscriptions all in one place!
Team owner or 'owner, admin' can manage subscriptions for the entire team.
If you do not fall in this category and need assistance, please contact prosupport@crunchbase.com for assistance. Note, inviting people to your subscription is only available Crunchbase Pro users.
From the top navigation, select Account and click Account Settings from the dropdown list.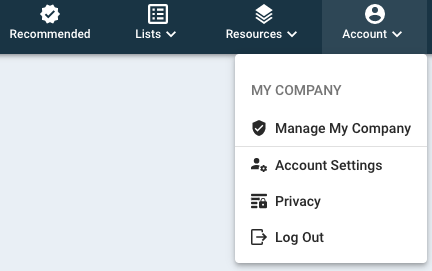 Once in the Account Settings screen, use the left navigation to select Team Members. In this screen, all team members will be able to see who is part of their team.
In the Team Members section in Account Settings, click the Invite Users button.

Next, you'll need to add the email associated with the user(s) you want to invite to the team. In this screen, you can also modify the role so when the person accepts their invite they can get to work right away - just click & choose from the drop. Additionally, if you want this member to immediately have access to Crunchbase Pro, you can provide them a seat. When your finished adding, click Invite Members.
Note, if you add more than 1 email, the role selected will be applied to all of those users - but you can always modify them later.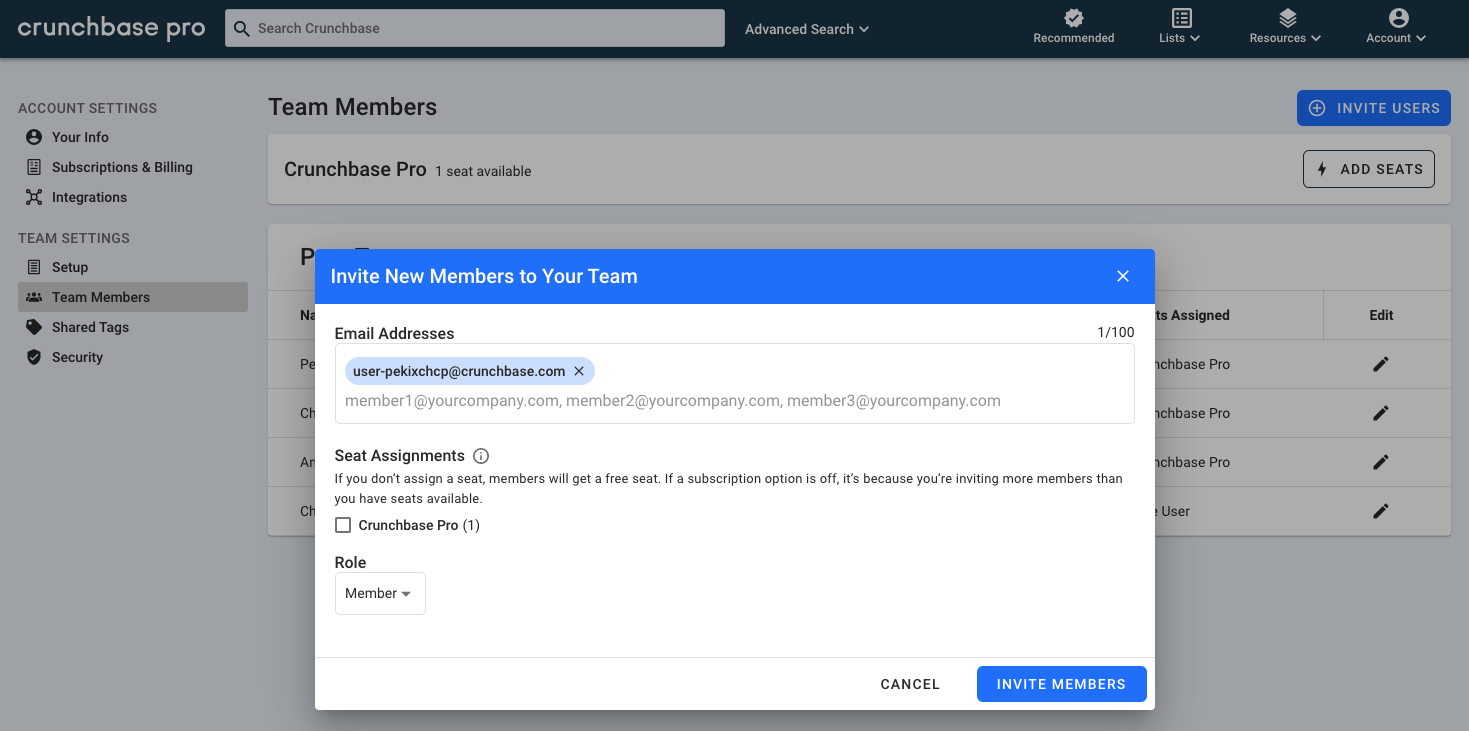 After, you should see the individual as Pending Member. When they accept their First and Last Name will appear along with their seat assignment.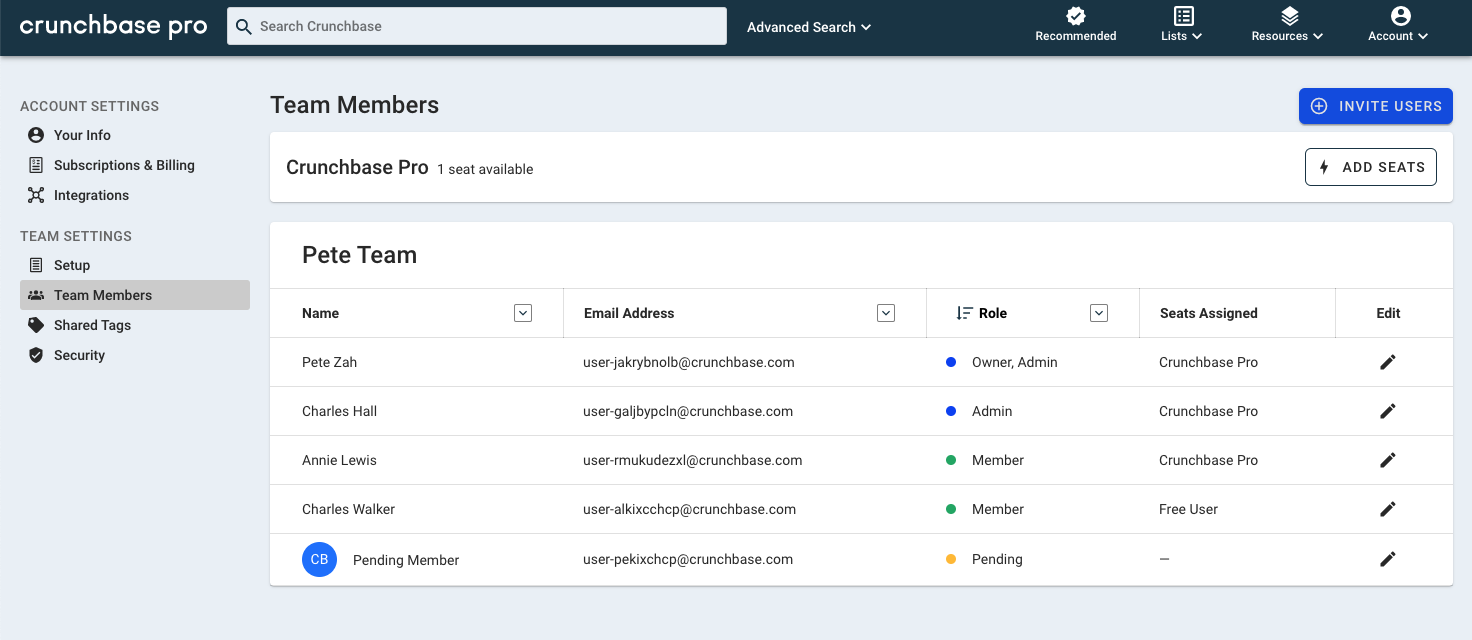 Individuals who are invited to a team can expect their invite email to come from support@crunchbase.com. If they don't see the email right away, ask them to check their junk/spam folder and look for the support@ email address.
If you're a team owner or 'owner, admin' and looking to learn how to manage team subscriptions (add, remove or reassign Crunchbase Pro seats), click here!