Organize prospects, see relevant contact details and take action quickly with Crunchbase's engagement suite by creating a contact list!

Step 1: From company profiles, you need to first view a contact to save it to a list. In the 'Contacts' tab of advanced search, you can add un-viewed contacts to a list by selecting the checkbox and hitting 'Save to List' to evaluate later.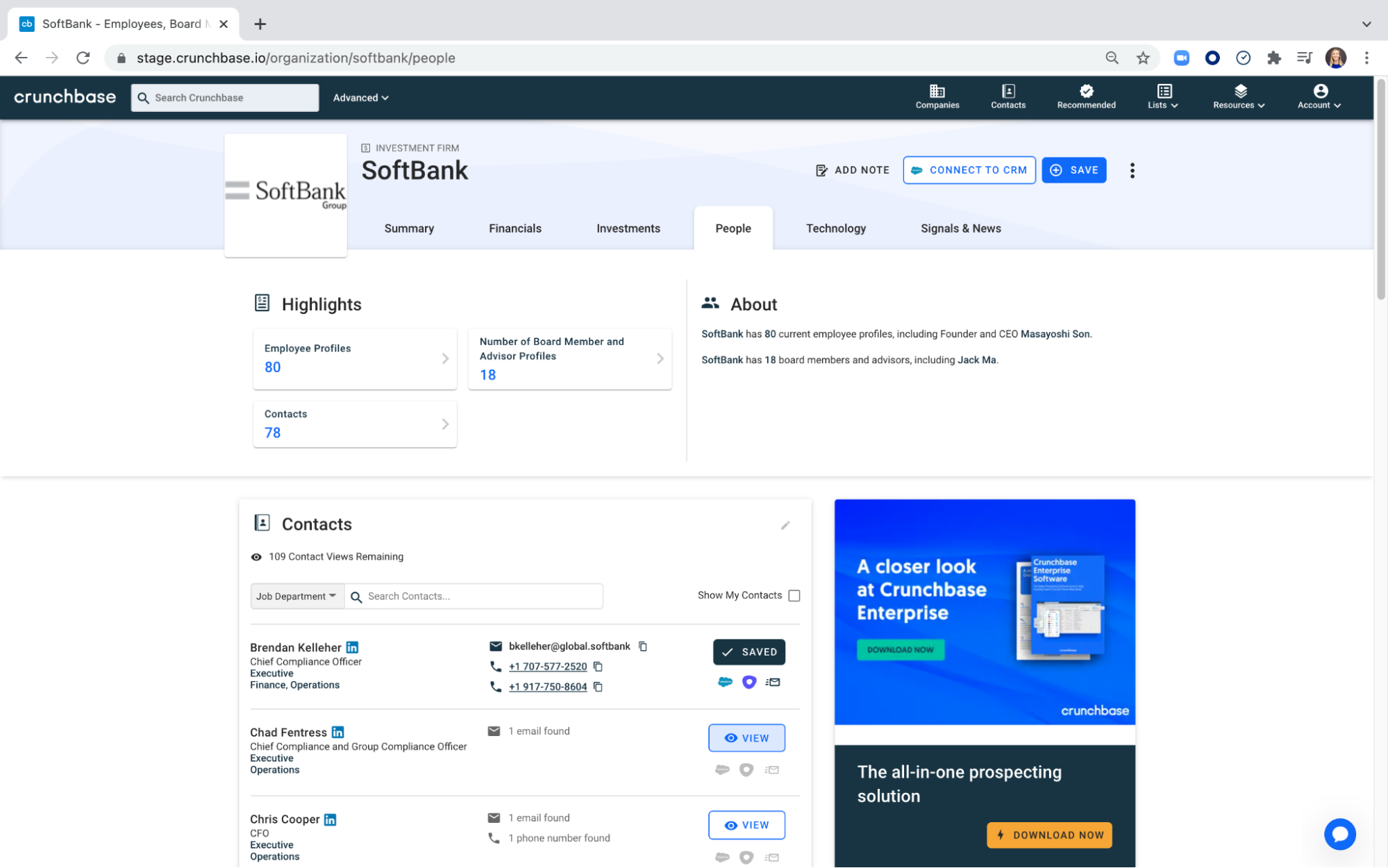 Step 2: Hit 'Save' to add a contact to your list.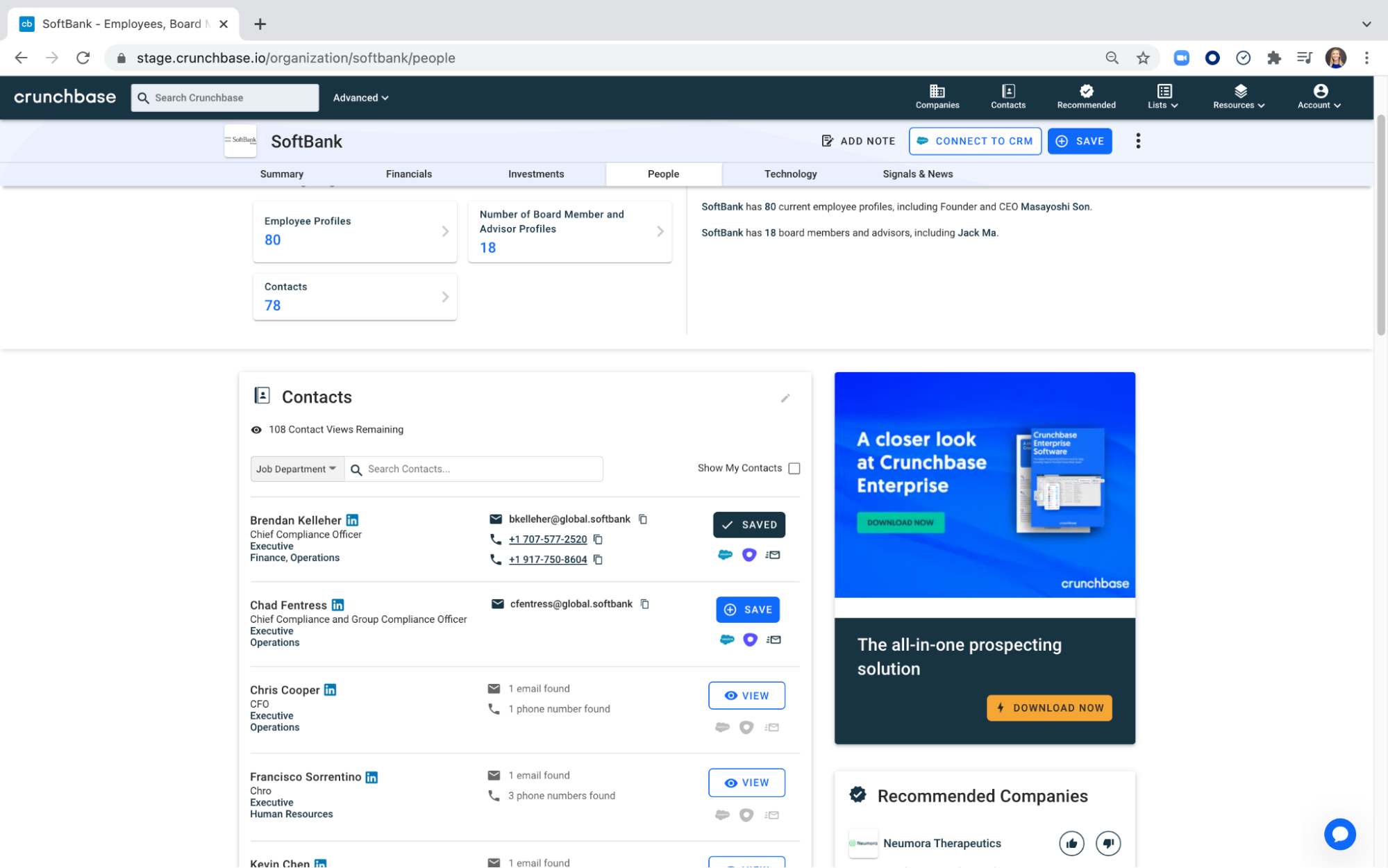 Step 3: Select the list that you'd like to add this contact to, or create a new list. When it's added successfully, you'll see a confirmation message.
Step 4: Take action! You can send an email, push to Salesforce and export viewed contacts to CSV from contact lists. Access your saved lists from the 'Lists' icon in the global header across Crunchbase. You can also access lists on the 'My Lists' on the left side of the homepage. Contact lists are private and other users can't see your lists.