Did you know that your Searches are smart enough to monitor the entire Crunchbase platform and notify you of new results matching your search criteria or news about profiles in your search? Let's build a search together to find recently funded Augmented Reality and Virtual Reality companies:
1. Click on the Advanced Search drop-down in the top navigation, then Companies


2. Navigate to the filters section. Note, the individual filter sections will appear collapsed - simply click the dropdown arrow to expand the section you want to look at or utilize.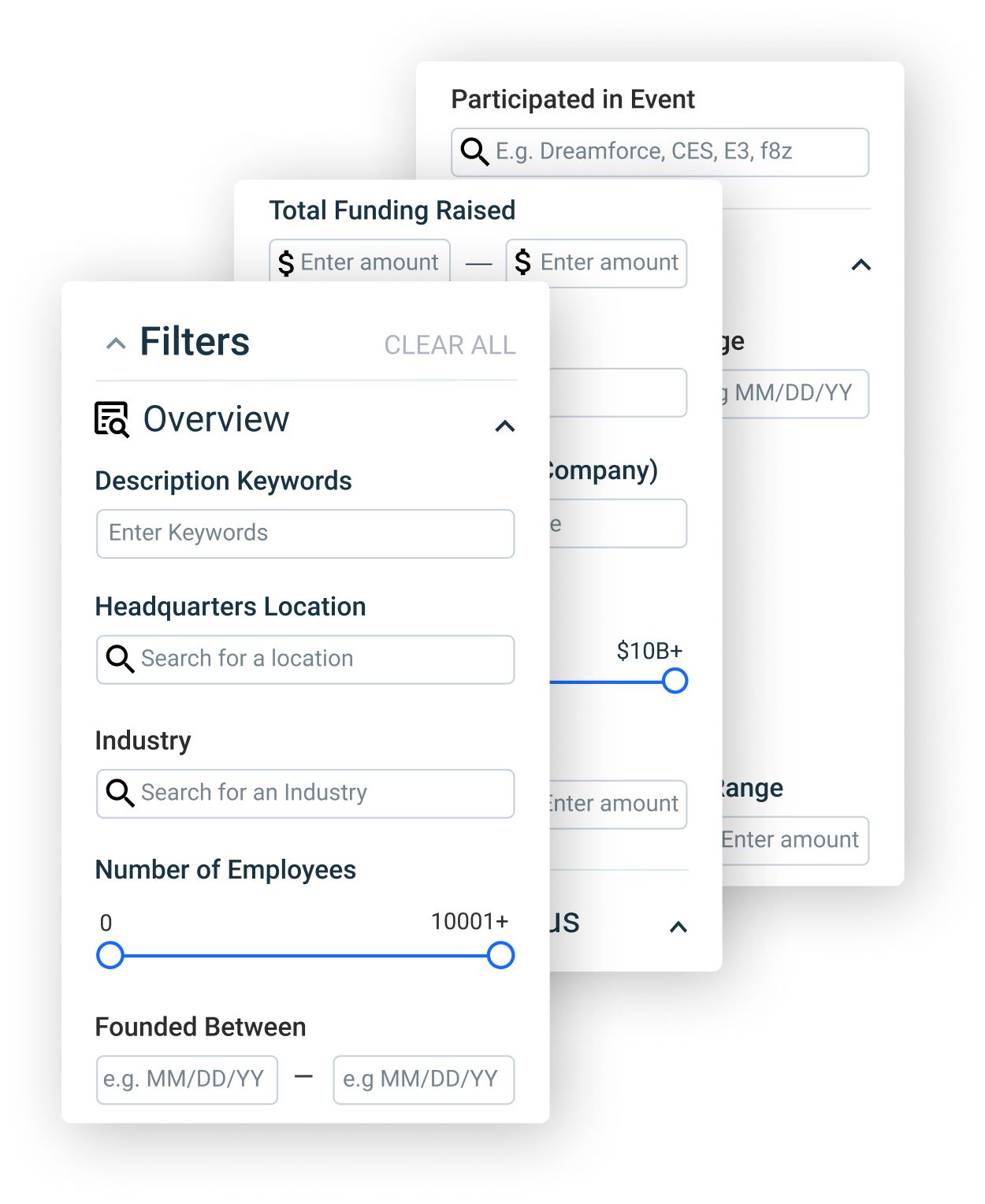 3. In the Industries filter, type Virtual Reality and select from the list. The Industry filter is organized by Industry Groups and the Industries that are in them. Search by industry name and select the industry group that best fits your search criteria. Note, if an industry is in more than one Industry Group the associated groups will appear and both will be auto-selected.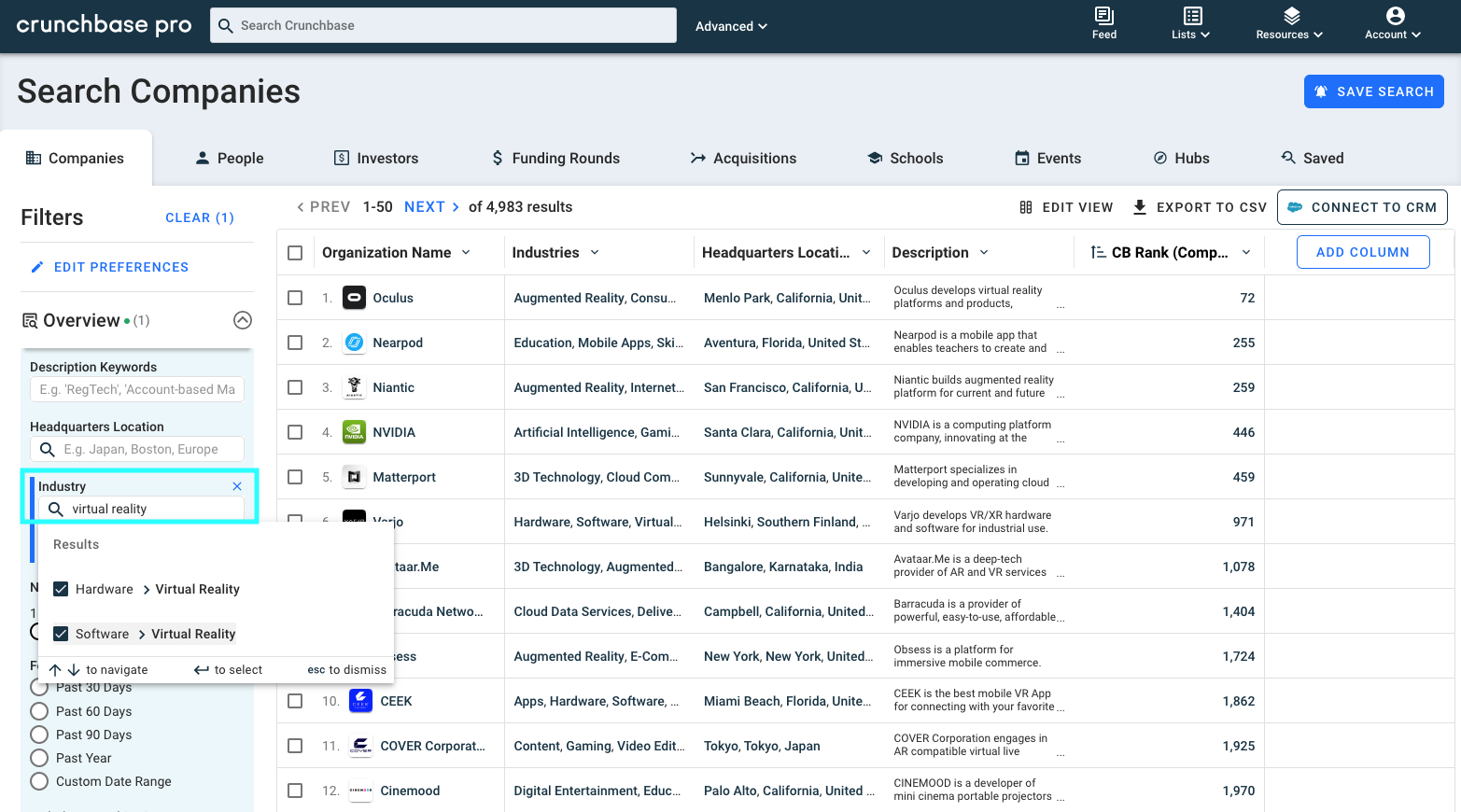 4. Scroll through the filters to the Financials section and locate Last Funding Date, then select 'Past Year'.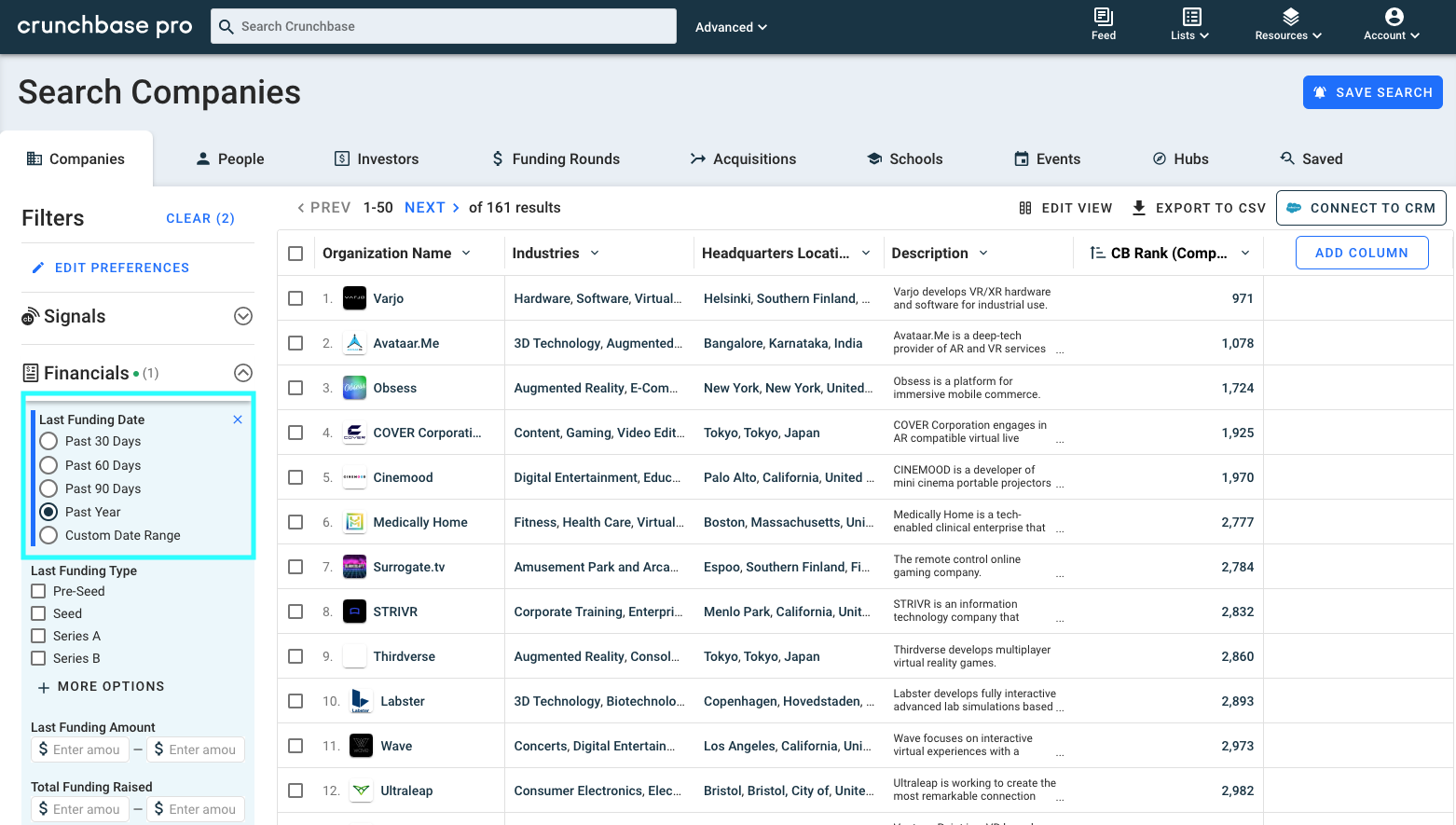 5. Click on Save Search in the upper right to save.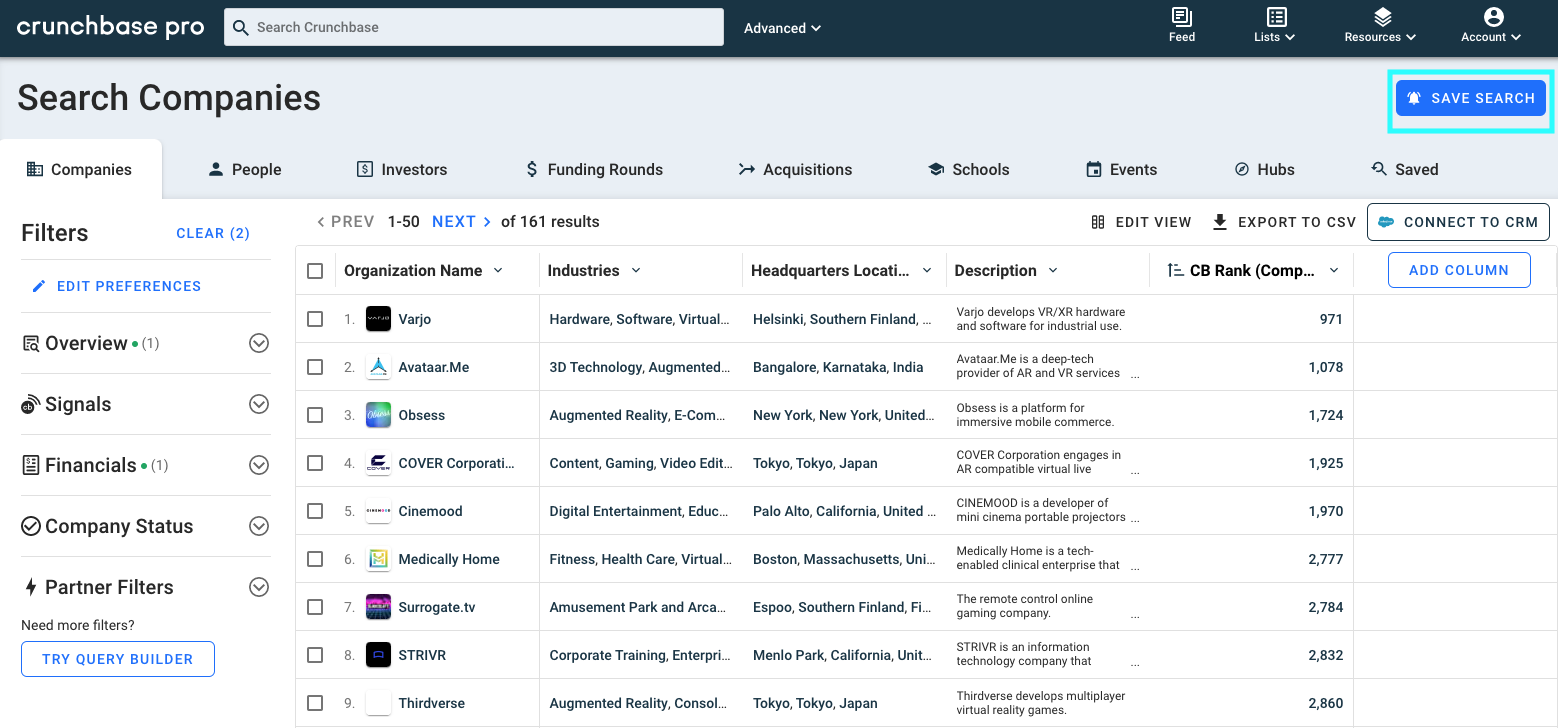 6. Name your search and set your alert preferences to get email updates.

You can always visit My Searches to see all your saved searches.
Need help or guidance? Post your question in the Crunchbase Community.