To export Shared Notes and Tags, you must add the columns to your Saved Search or List before exporting.
Go to the Saved Search or List
Depending on what you would like to export -  For Saved Lists, make sure you are in Companies tab to add columns, not All tab.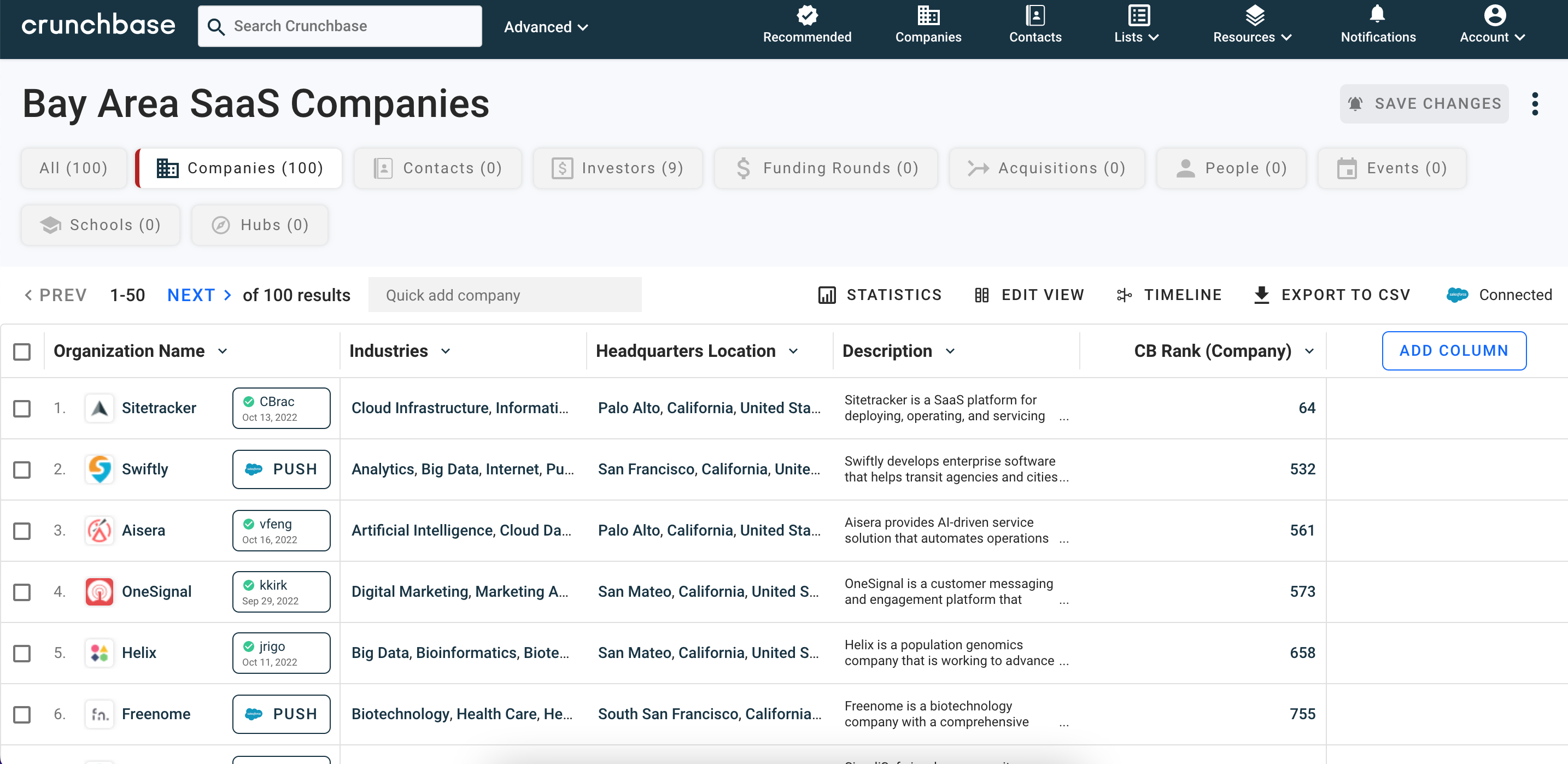 Add the columns from Private Data
Click Apply Changes.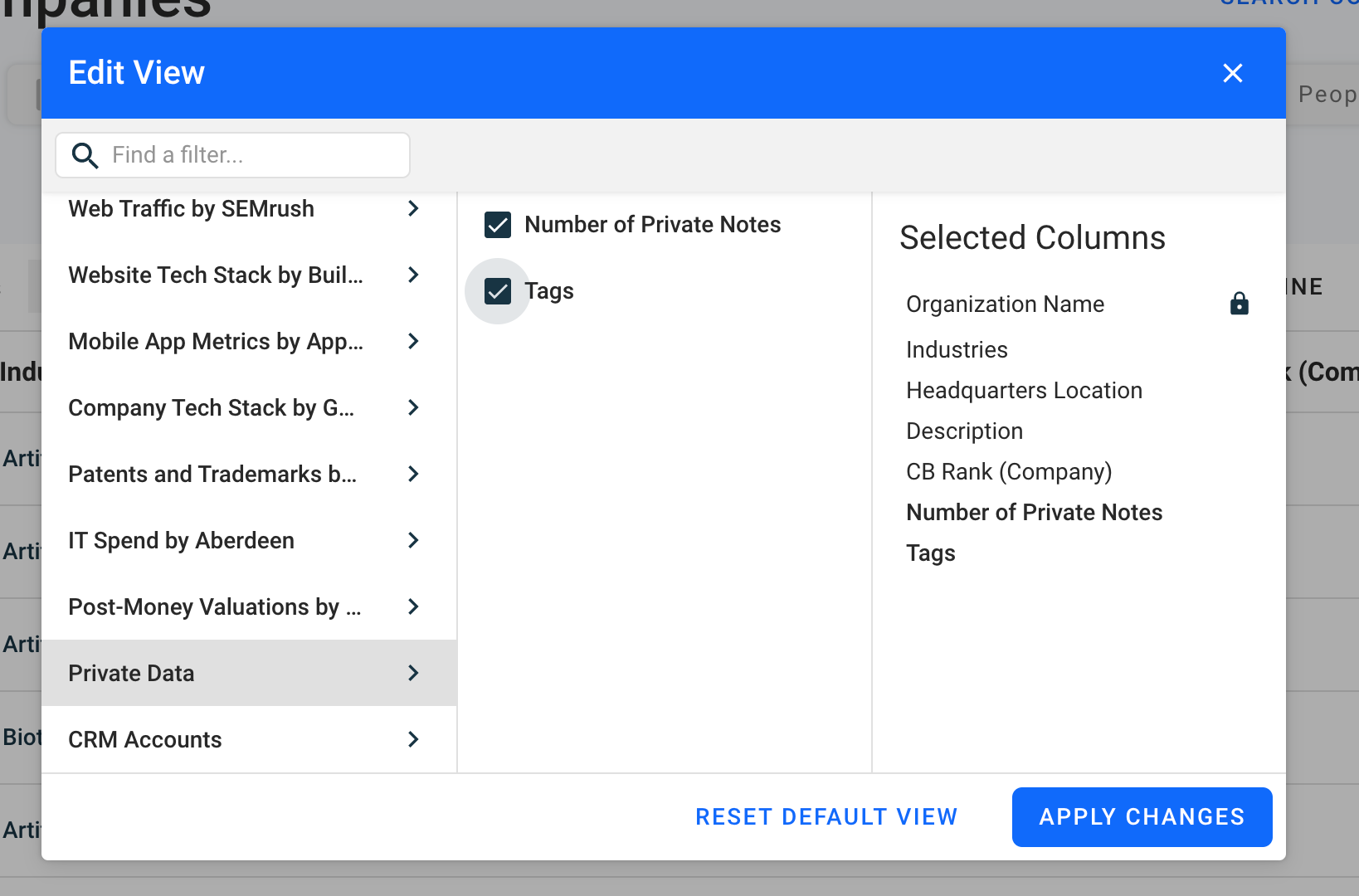 Click Export to CSV

Note: If you are exporting your Notes and Tags because you are switching teams -
You can access your CRM data and My CRM list after reconnecting your CRM with the new team account.

For unlocked contacts, you can either push to CRM or export it in Advanced Search.