When you're prospecting, you can now see the Salesforce account owner and last activity in search results, on company profile pages and on the Recommendations page in Crunchbase.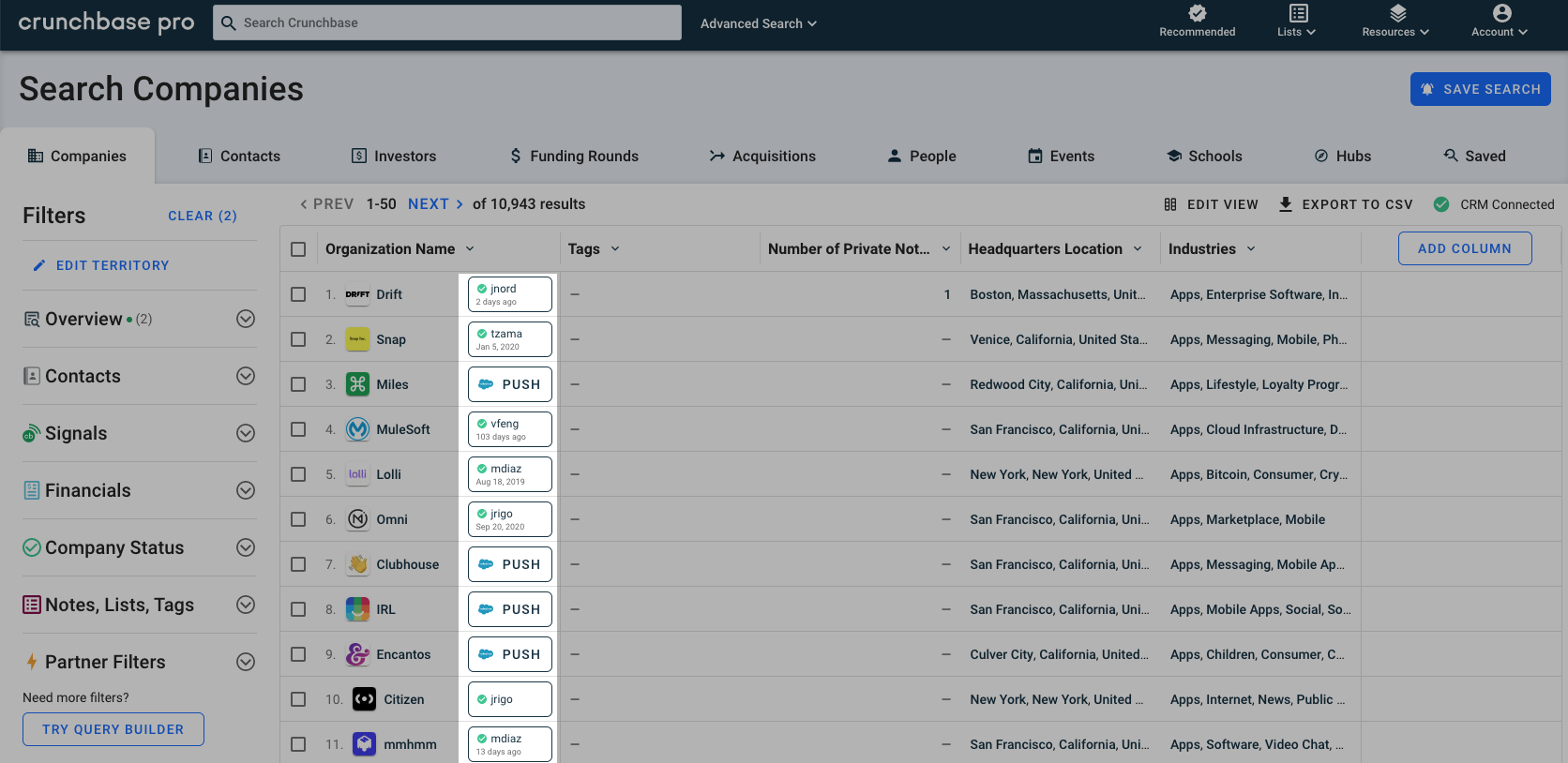 When the 'CRM Account Owner' button is clicked, you can view the link to the record in Salesforce, see the full name of the account owner, and see last activity date.

The last activity date reflects when a user last did something related to the account record. This applies to all users who have access to the Salesforce account record, not just the account owner. This can be when a user last pushed the account from Crunchbase or when they last added an activity to their Salesforce record. It can also represent one of the following Salesforce activity dates:
The latest due date of the closed tasks on a Salesforce record

The latest start date of events on a Salesforce record
Because Crunchbase is a global platform, we are using the format MMM DD, YYYY (ie: Jan 21, 2021). At this time, we do not offer a way to adjust the way the dates are formatted. Here are the display settings based on the last activity date:
0: Today

1-179: XXX days ago (ie. 100 days ago)

180 or more: MMM DD, YYYY (Oct 21, 2021)
These details are shown only to members of your team. You can see your team members on the Account Settings > Team Members page.
You can connect to the Salesforce integration as a Crunchbase Pro or Enterprise customer in the Account Settings > Integrations page. Note that this enhancement will only show after you've connected to the Salesforce integration and your accounts have completed syncing.