With a Crunchbase paid subscription, you can import lists of companies into a company search to easily gather the data Crunchbase has on them.
To get started go to "Import List" on the left-hand side of your homepage: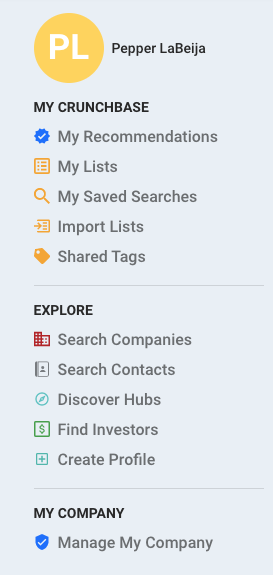 To get started, create a CSV with the headers of the first two columns listed as 'name' and 'domain'. Be sure your CSV is fewer than 1000 rows.

Here is an example of how your CSV should look:
Note, the domain URL should be of the company's website (not of the company profile on Crunchbase).
To help, download this template here! Fill in the template with the names and/or URLs of the companies you're interested in.
Then upload the file by dragging and dropping or clicking the "Upload File" button.
Your list will can later be found as a list in the "My Lists" section. The name of the list will be the same as the name of your file until you change it
At this time, the import list feature is only available for company searches.
If you're running into trouble importing a list, click here for some troubleshooting tips!
Need help or guidance? Post your question in the Crunchbase Community.