Team administrators are able to set up a Salesforce Sync connection, single sign-on, invite users to a team and modify roles of team members.
To find out who your team admin is and what your role on the team is, follow the steps below:
From the top navigation, select Account and click Account Settings from the dropdown list.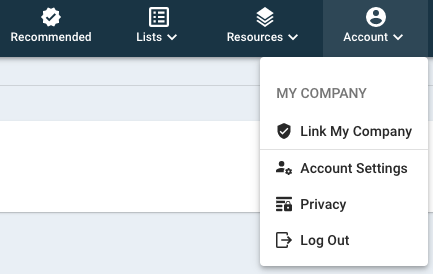 Once in the account settings screen, use the left navigation to select the Team Members section. In this example, I'm Charles Lewis and I do not have a Crunchbase Pro seat. I'd like to know who my 'Owner, Admin' is so I know who to reach out to internally so I can get a Crunchbase Pro seat assigned to me.

In the Team Members section, you'll see the team you are in as well as the names & roles of included members. Here you can identify who your team admin or 'Owner, Admin' is. In this example, I see I'm in the team named 'Pete's Team' and the 'Owner, Admin' is Pete Zah! Looking at this list, I can also see who else is in the team as well as my role (which is 'Member').

Pro-tip: If your team list is large, you can sort the columns by clicking the drop-down arrow.
To learn more about roles on a team, click here!