With passwordless login, it's now easier and more secure than ever to access your existing Crunchbase account! Why should you use passwordless login?
It's fast
Access your accounts in a couple of clicks, no remembering of passwords required!
It's secure
Only you, as the owner of your email address, will be able to access the link.
It's accessible
Available on both mobile and desktop devices.
Simply click the Send me a login link button on the login page: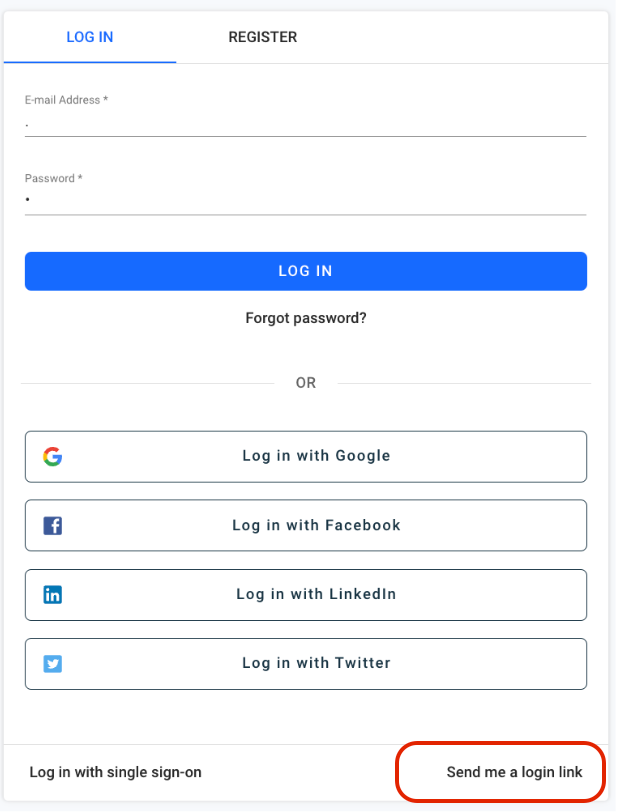 Enter your email address associated with your Crunchbase account and click Send me a login link: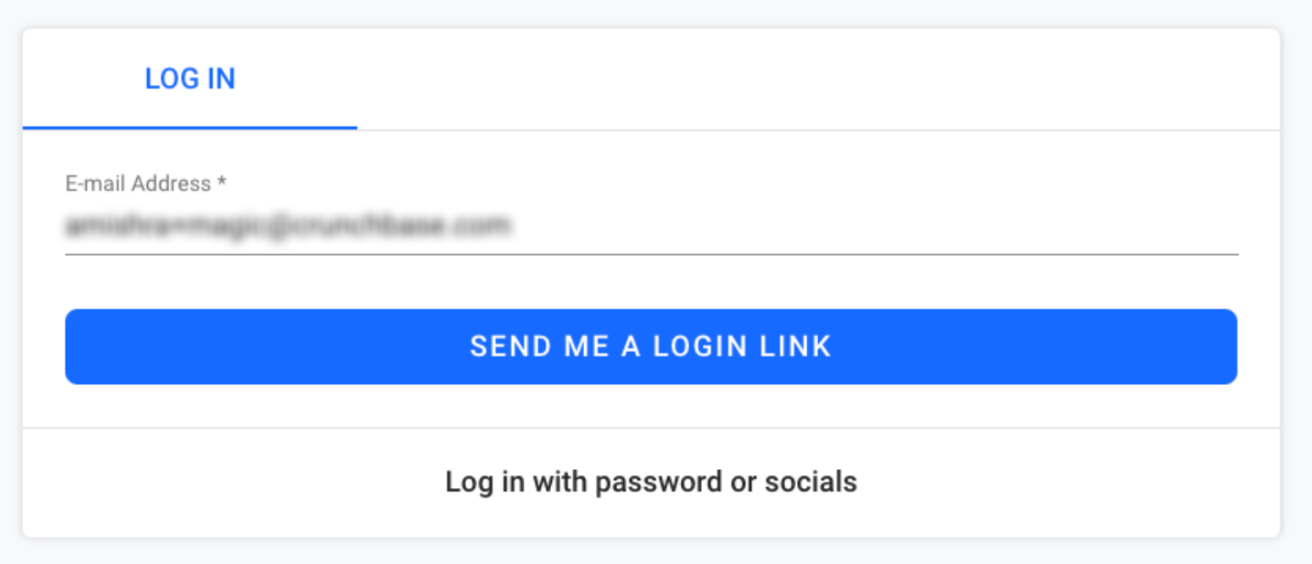 You'll receive an email from support@crunchbase.com with the subject line "Log in to Crunchbase". Click the link in the email, which will be valid for 15 minutes.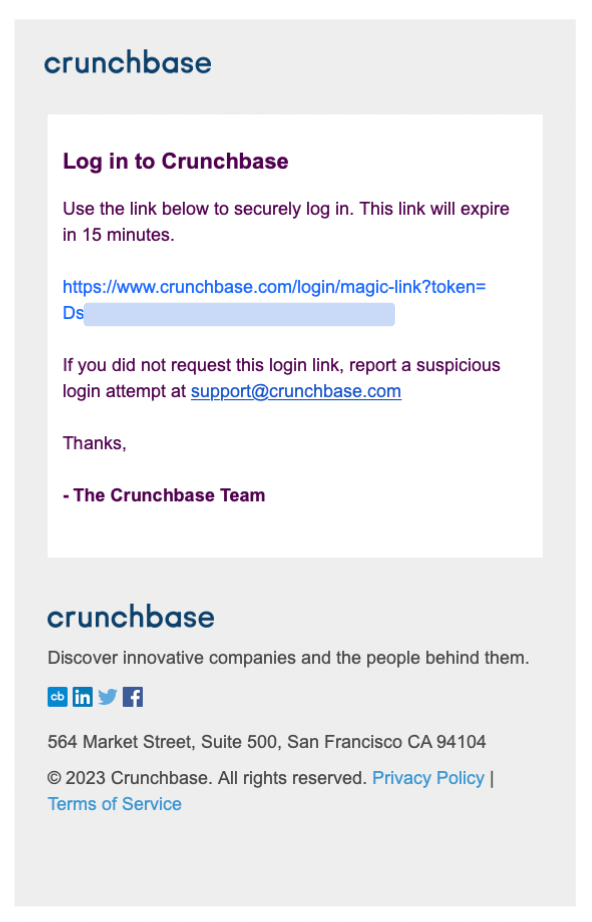 That's it! Once you've clicked the link, you'll be re-routed to Crunchbase where you'll be logged in to your account.
*Note: Passwordless login is not an available feature for users who have previously set up Single Sign-On.