While using the bulk push feature, you will see a pop-up confirming whether or not the push to CRM was successful. If there was an error, the pop-up will state that 0 contacts were pushed, and the View Details link will specify WHY.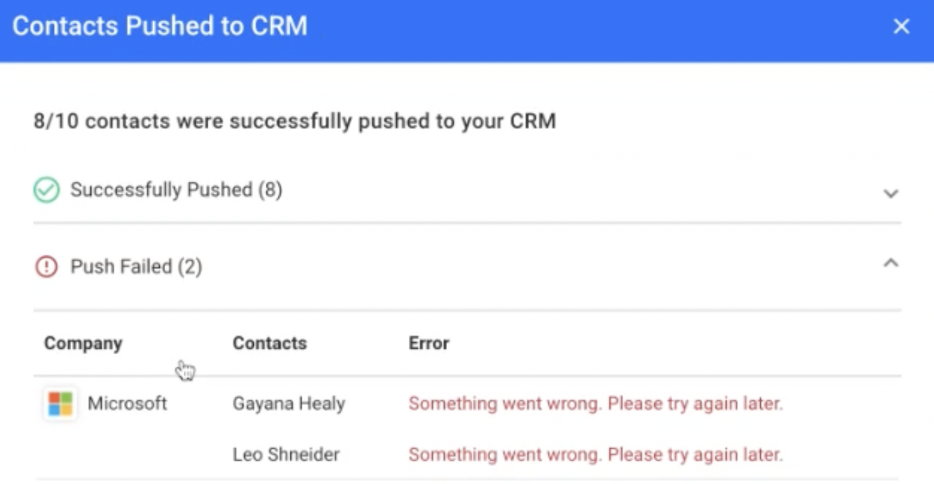 Here are a couple of steps you can take to troubleshoot:
Please ensure that you are connected to your CRM in your Account Settings.
Double check that you have enough contact credits for the number of contacts you're trying to bulk unlock. You can find your remaining contact credits in the People tab of a company profile.
The contact record(s) that are attempting to be pushed over may already be in your CRM. You'll need to contact your CRM administrator for assistance with this error.
Need more help? Feel free to contact prosupport@crunchbase.com.