To update the columns, click the Edit View button on the right-hand side above your search results or click the Add Column button in your results screen.

When the window opens, deselect columns you don't care about and select the columns of information you wish to see with your search. To find columns you're interested in, scroll through the list or use the Find a filter search bar.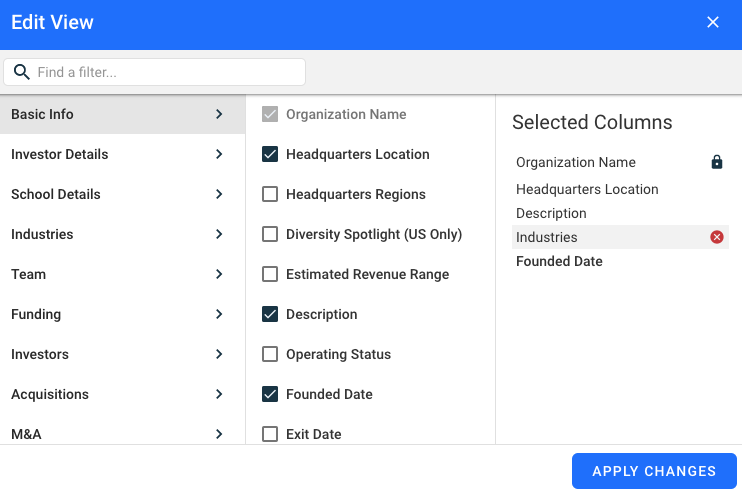 When you're finished selecting the columns you want visible, click Apply Changes to ensure your updates are saved.

Adjust the width of columns by moving the bar that separates the columns to the right and left.