To modify Crunchbase Pro alerts for searches and lists that have already been saved, start by clicking the three dot icon in the upper right-hand corner when viewing the specific search or list you want to update.
For searches, click Edit Name/Alerts.

A pop-up will appear with settings. Here you can edit the name for your saved search or list, select or deselect email alert types and frequency, and make the URL shareable. See key below for more details.


1: Name this Search
Title your search so you can easily find it among your other Saved Searches.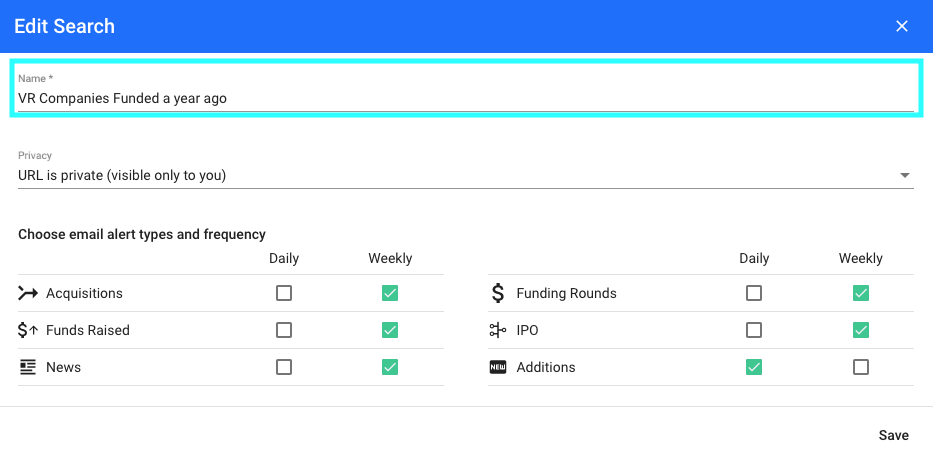 2: Privacy
Leave your search as private and only visible to you, or update your search's privacy settings to make the URL shareable. Share your search or list with colleagues, friends, or your twitter followers.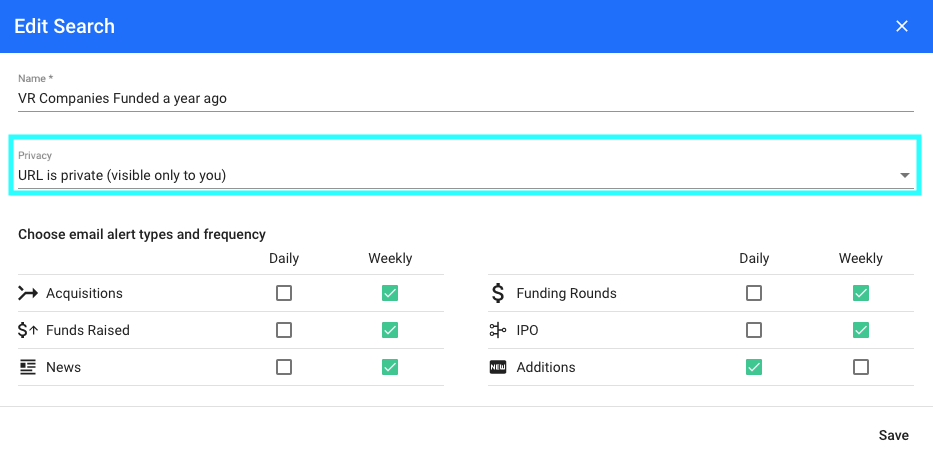 3: Choose email alert types and frequency
Get notified any time a new company meets your criteria and is added to your list by being notified of any new Additions. Update alert frequency for every time a company receives a new funding round is mentioned in the news, is acquired, IPOs, or when an investor raises a fund.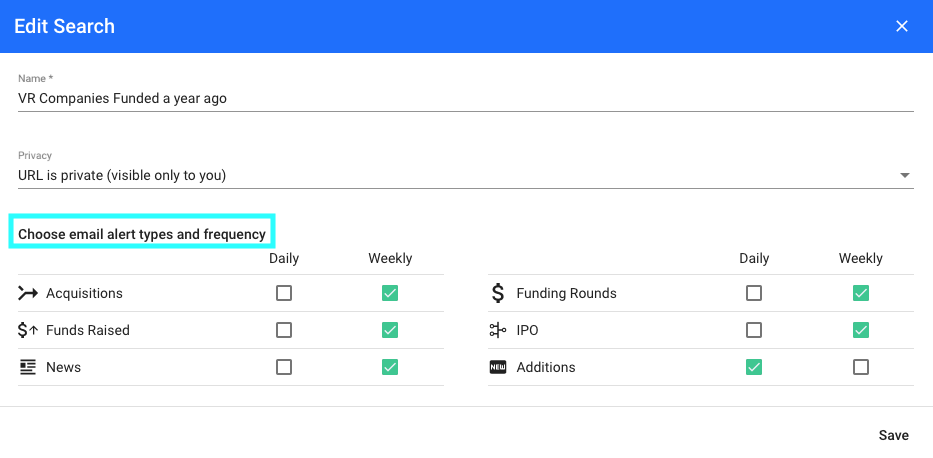 4: Save
When finished, click Save to save.
Pro tip: You can also edit your saved searches or lists directly from the My Searches and My Lists page. Just click the gear icon next to the item you want to edit.
See the alerts feature in action here:
Need help or guidance? Post your question in the Crunchbase Community.