Before posting in the Crunchbase Community, you must be logged in to the Crunchbase Support Center.
You can access the Crunchbase Community by clicking this link here.
To create a post, first pick the topic that best fits your question/discussion.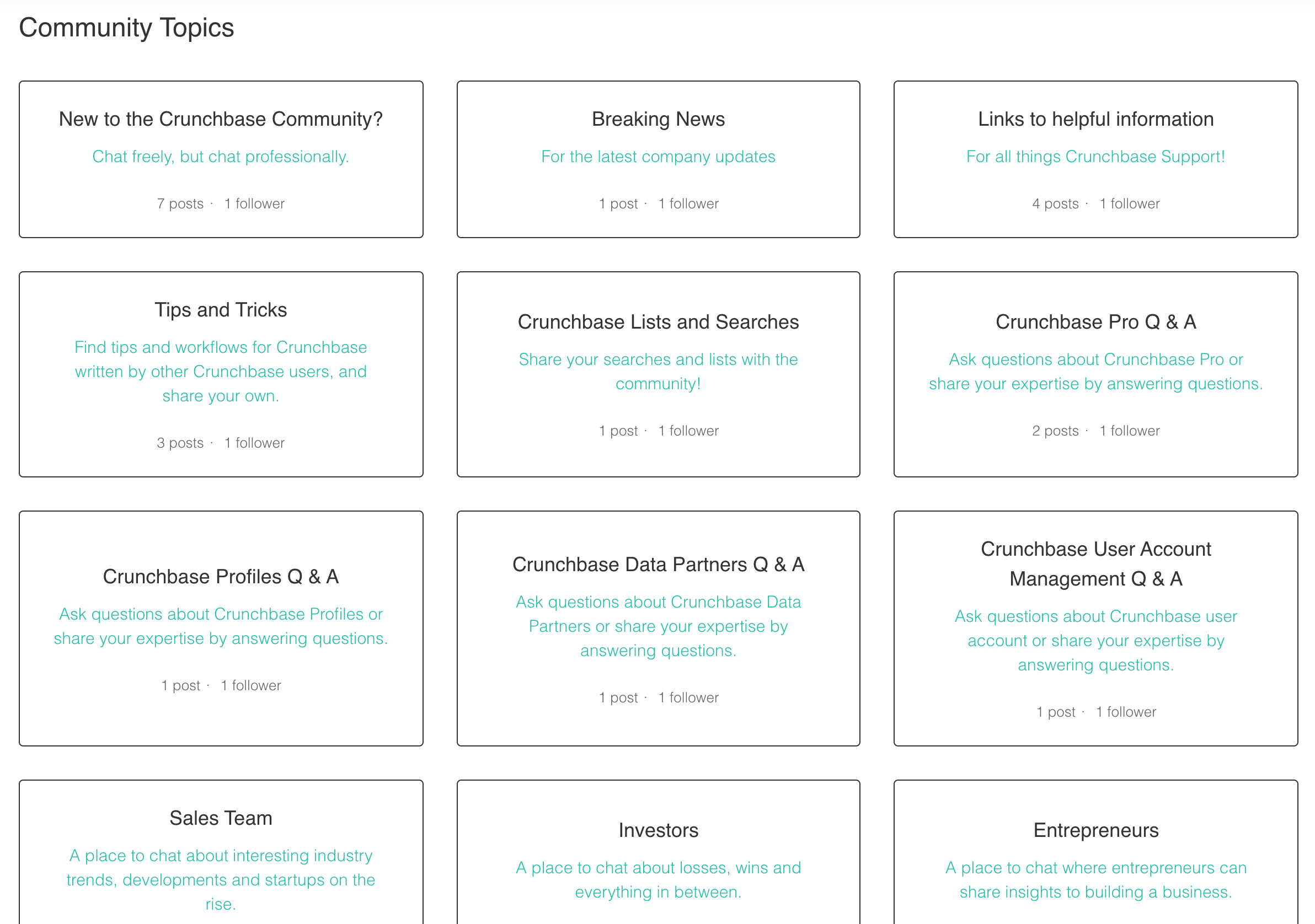 At the top right of the topic page, click the button New Post.

Make sure you add a title that is relevant to the topic you are posting in. The search in Help Center pulls from subject lines as well as the post's content, so make sure your subject contains relevant keywords. Optimizing your post's subject line makes sure it shows up in related searches, and helps other members understand what your post is about, at a glance.
We might even tweak the subject for you, to make sure you get the attention you need. We'll always leave a note when we do.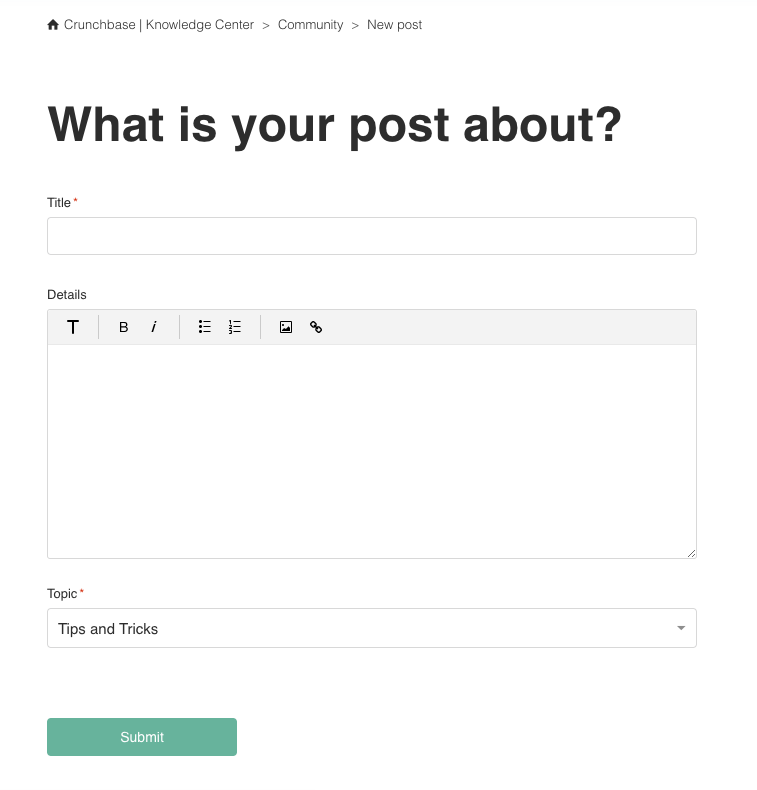 Click the Submit button once you're done with your post.
If you're writing a question, please follow the guidelines here.
If you're sharing a tip with the community, please follow the guidelines here.
Reminder: please follow the Community Guidelines when posting.