The Team Admin can connect to your HubSpot CRM account on company profiles, advanced search, query builder, integration settings, recommendations and more.
Navigate to the HubSpot settings page to disconnect your connection.
If you are not a Team Admin: Ask your Team Admin to sync your Hubspot integration to Crunchbase.
Once signed in:
Click Account in the top navigation and select Account Settings
Click View All Integrations on the left hand panel
Locate Hubspot and press the connect button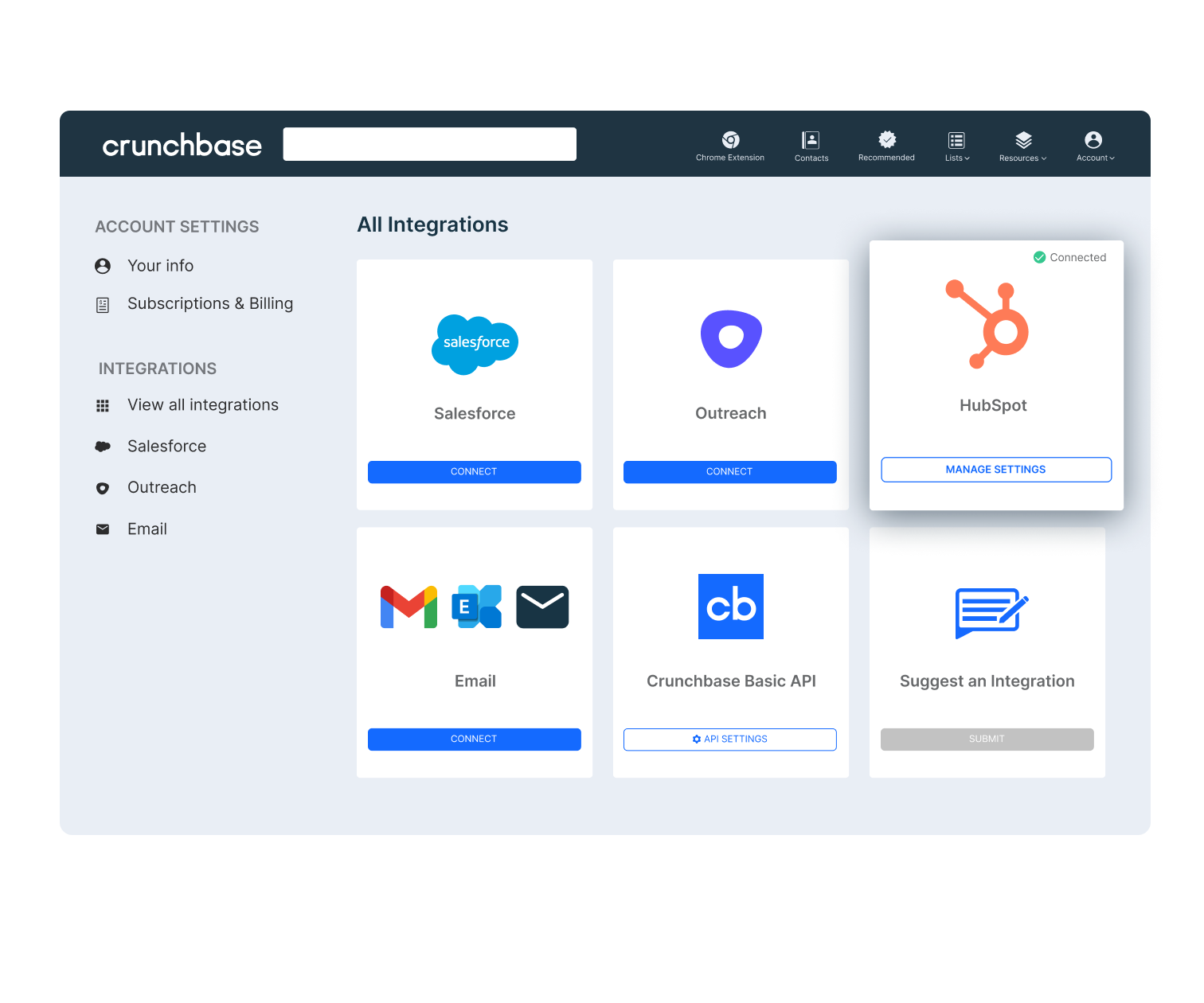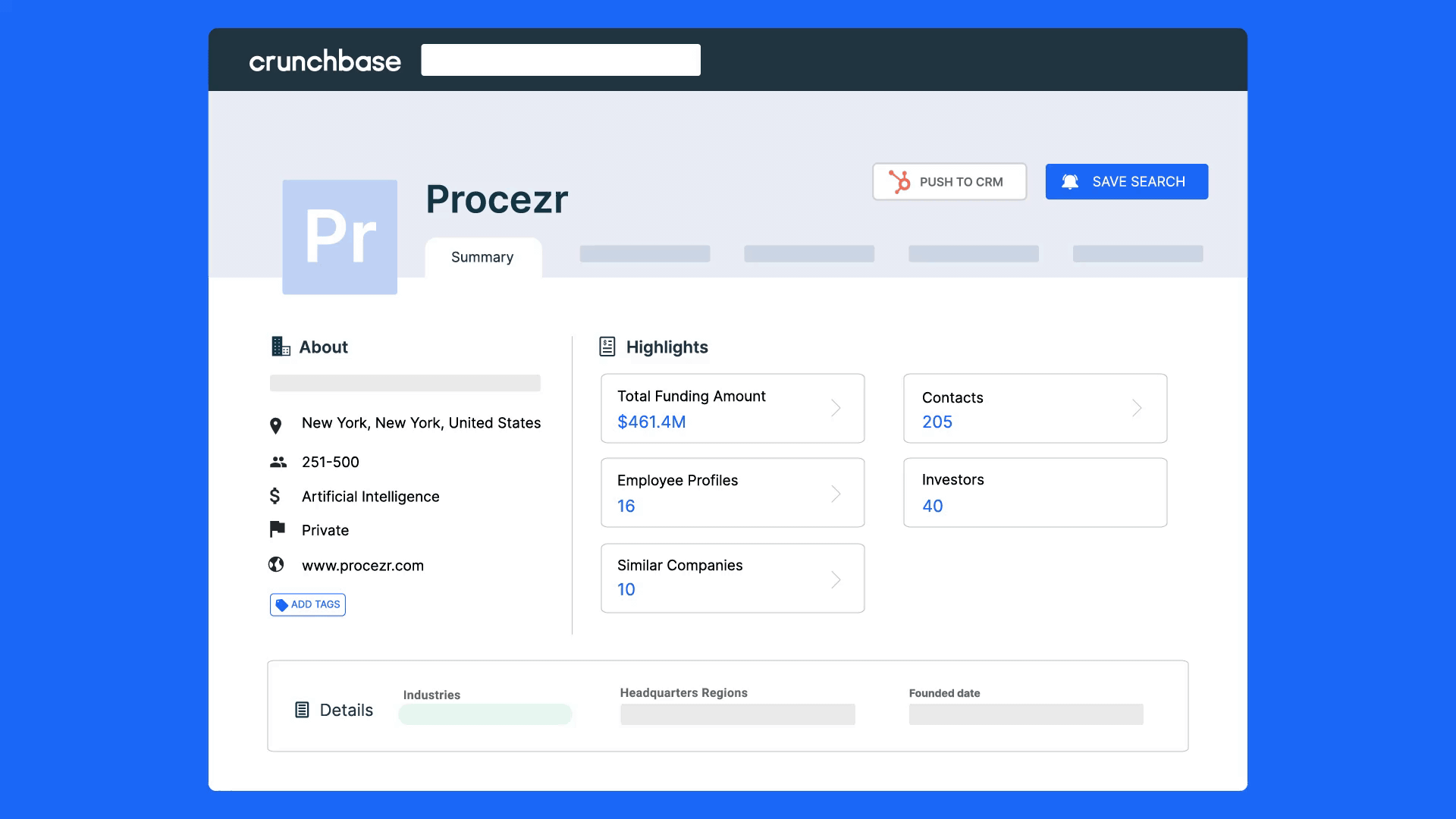 Companies Search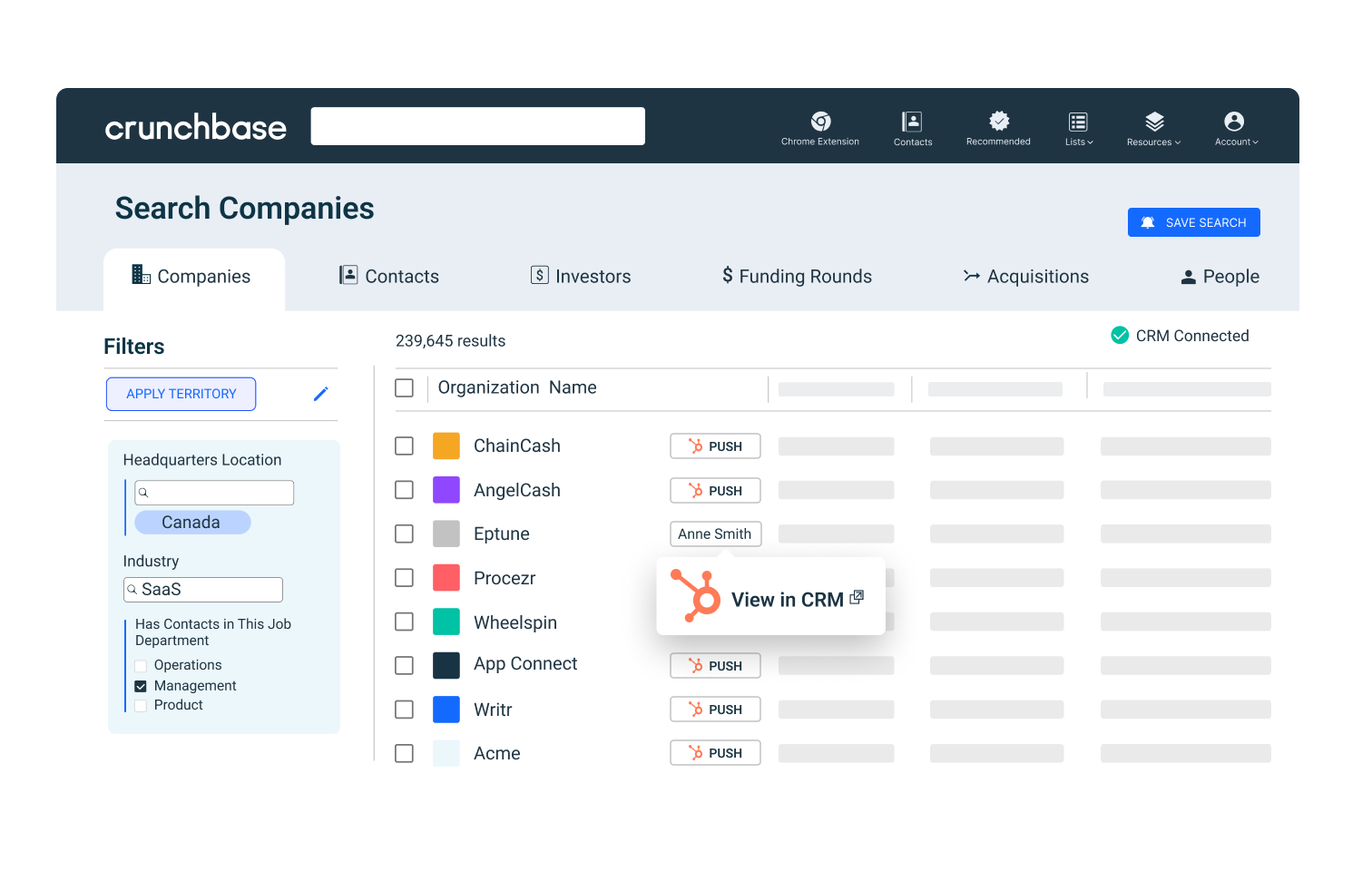 Contacts Search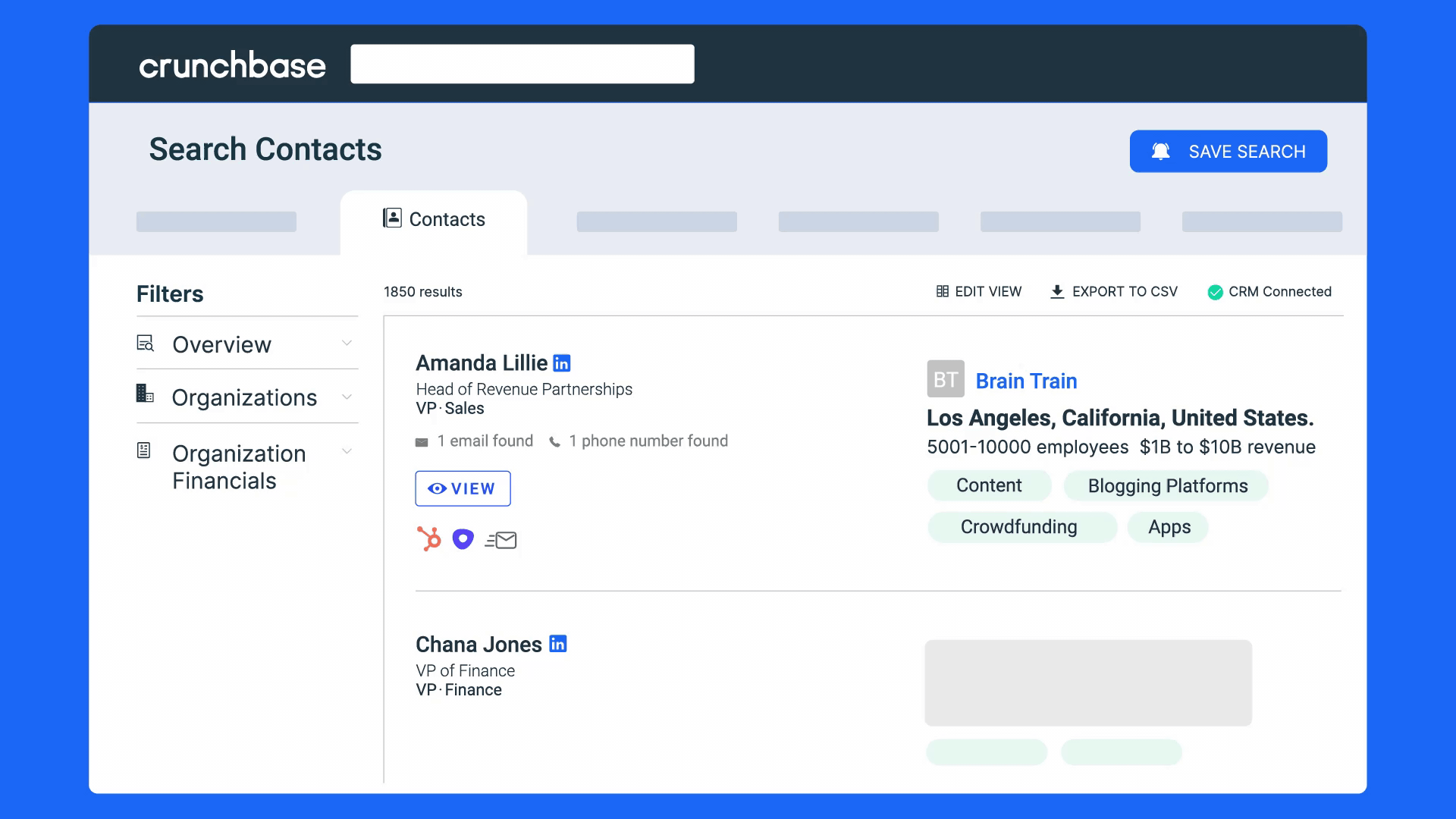 Any HubSpot plan with access to the API (

see this

)

In terms of user permission:

For a sync connection, the Team Admin's connection will need to have read access to View access to CRM Objects.

For the push connection, Team Member will need to have Edit access to the CRM Objects.