Salesforce custom field mapping can be accessed in 'Account Settings' > 'Salesforce integration settings' under 'Sync settings' and 'Push settings'.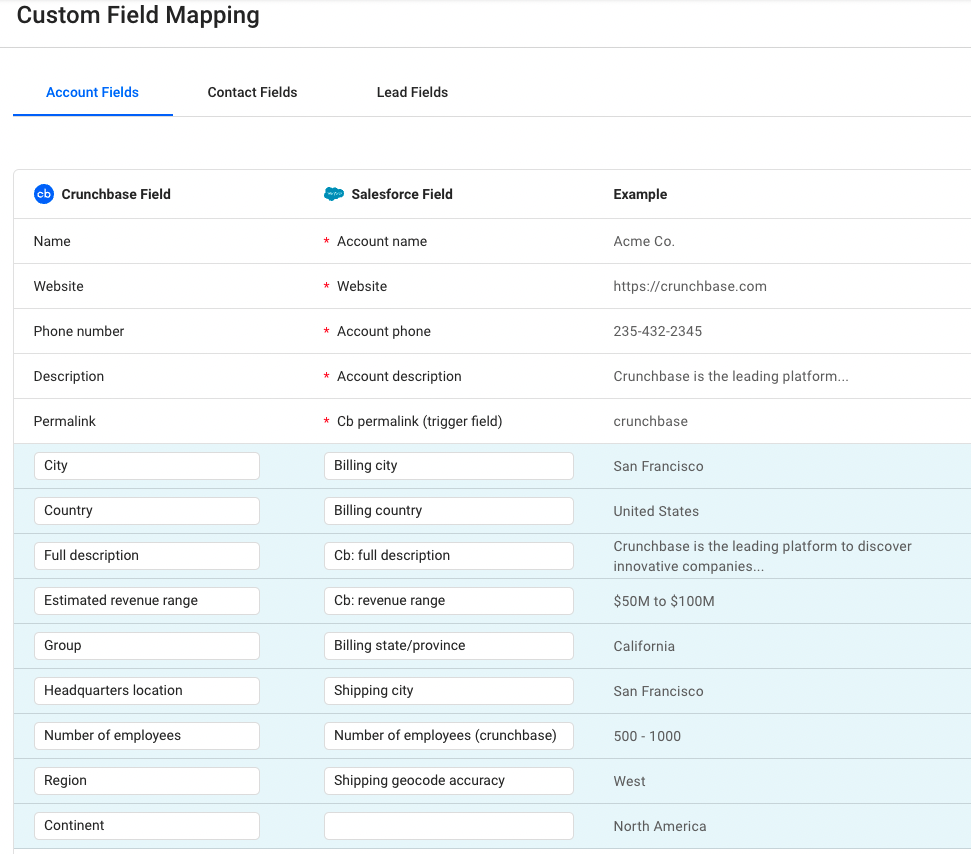 Learn more with common questions:
Configuring data fields to Salesforce
Custom field mapping for Outreach
Setting default values for fields
Field mapping for custom salesforce objects
How do I configure data fields to my Salesforce?
You can find the custom field mapping page through your Salesforce integration settings. Ensure that any required fields are mapped (they will be marked by a red asterisk). If Crunchbase doesn't support your required fields assign a fixed value to that field → hit save to confirm.
Rinse, wash, repeat for all relevant objects (Account, Contact, Lead) → Save → All records moving forward will now include the mapped fields.
Can I also use custom field mapping for Outreach?
At this time, custom field mapping is only available for our Salesforce integration. If you are interested in field mapping for Outreach, I can share this feedback with our product team.
Can I set default values for certain fields?
Yes, you can set static values so that certain fields are always populated with these values with every record push.
Do you support field mapping for custom salesforce objects?
We are currently only offering support for the standard account, lead, and contact objects.