From the top navigation, select Account and click Account Settings from the dropdown list. Once in the Account Settings screen, use the left navigation to select Team Members. In this screen, all team members will be able to see who is part of their team. 
Note, the screenshots in this article are of the 'Owner, Admin' role view. The same steps will apply to 'Admins', however, some differences may be noticed such as purchasing seats.
Keep in mind, the Seats Assigned column references the subscription associated with that individual. If the column states 'Free User' this means the individual does not have a subscription. 
In the event that you accidentally sent an invite to someone and they have not accepted or you simply no longer want a pending invite to be part of your team - you can remove their invite. 
From the Team Members section in Account Settings, locate the email of the individual you want to remove an invite too. Click the pencil icon next to the individual name and select Remove Invite.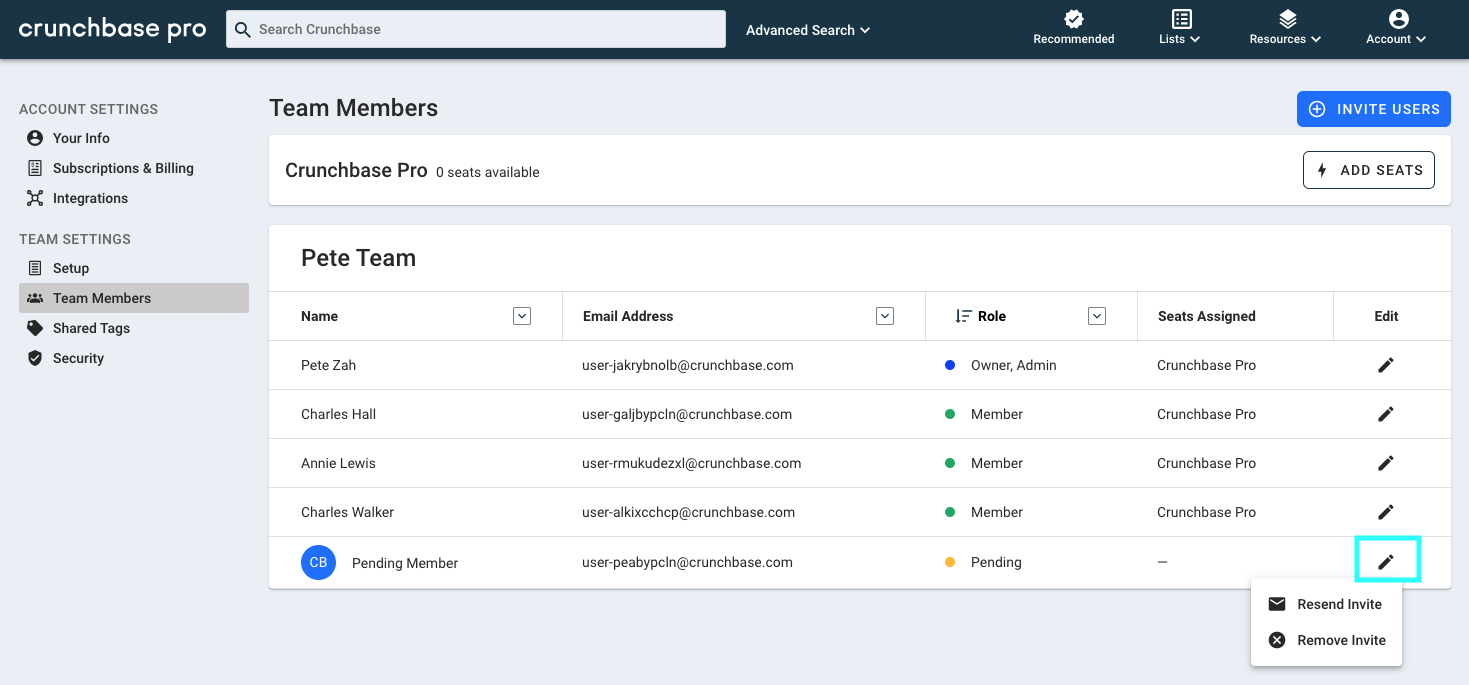 For your knowledge, users who get their roles modified or is removed from a team will not be notified in product or by email. 
If you're a team owner or 'owner, admin' and looking to learn how to manage team subscriptions, click here! 
Need help or guidance? Reach out to us at prosupport@crunchbase.com or post your question in the Crunchbase Community.  Or if you are an Enterprise user, please reach out to your dedicated Customer Success Manager.