For Crunchbase Pro and Enterprise customers (with contacts), you can now export your unlocked contact search results. Note that there's a limit of 1K rows per CSV export.
All Crunchbase Pro users have access to unlock and view 10 contacts per month for free. After those contacts have been viewed, Crunchbase Pro users have the ability to purchase a contacts package, which allows you to unlock either 100, 250, or 500 contacts per month. Only unlocked/viewed contacts will export to CSV.
Before exporting, you'll need to unlock/view the contact.
After unlocking/viewing the contacts you would like to export, then you can press Export to CSV.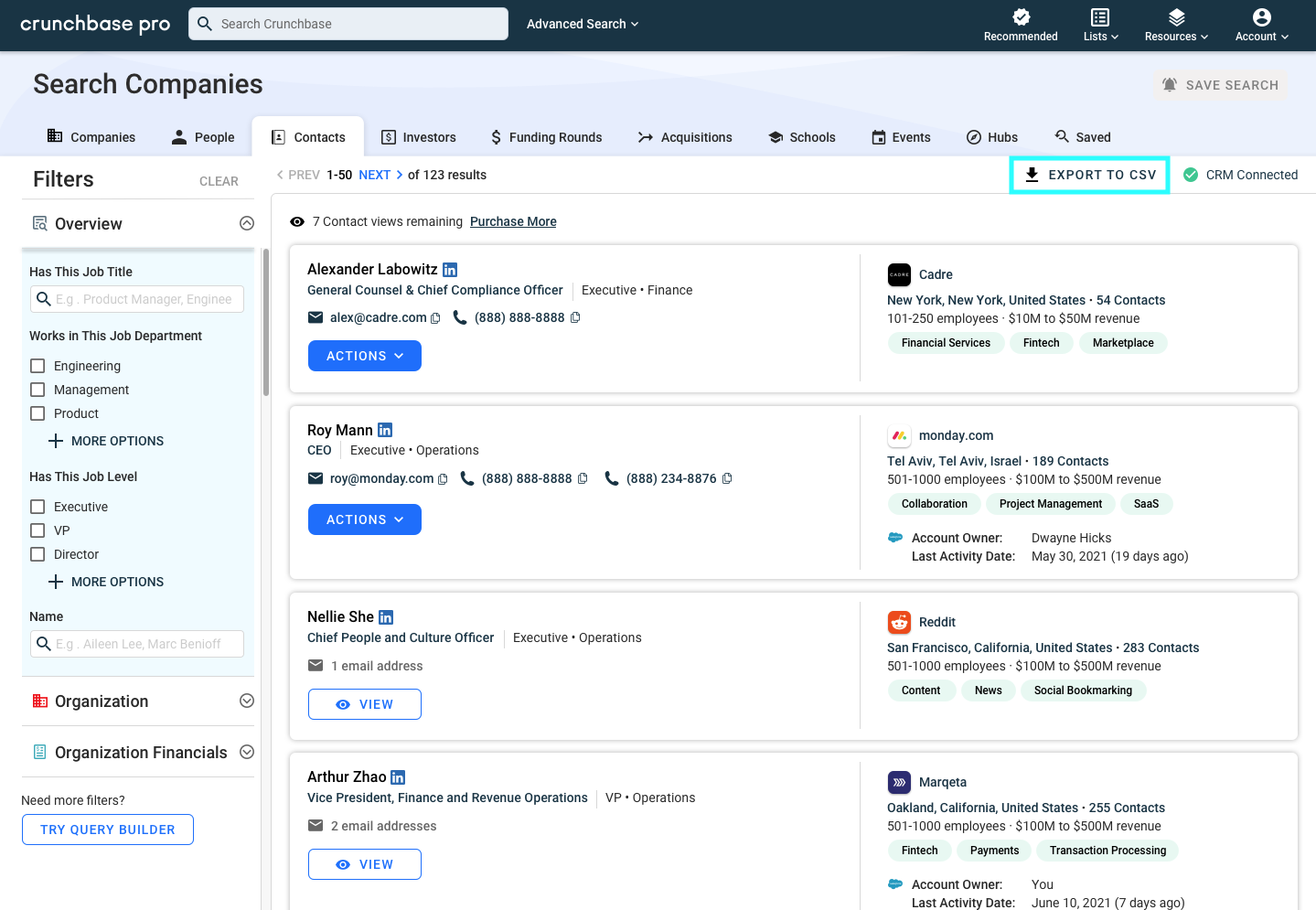 With the new 'Contacts' search tab in advanced search, you can send intelligent email outreach powered by Crunchbase data. Find the right decision-maker using account-based search filters that indicate growth (like last funding date or IPO status). Click here to learn more!
The following fields are available to export from contact search:
Name

Unlocked emails (business & personal, if available)

Unlocked phone numbers (business & personal, if available)

LinkedIn URL

Job level

Job department

Job title

Industries

Organization name

Organization name URL

Number of employees

Number of contacts

Estimated revenue range
For step-by-step guidance on how to export, click here!
Please note, exporting capabilities are not available during the Crunchbase Pro Trial and not included in the Crunchbase Starter subscription. To help you choose the option that will best suit your individual or company needs, you can compare each Crunchbase product here.