Crunchbase's new contact data and suite of engagement features help dealmakers find qualified companies and connect with the right people using intelligent outreach.
Use Crunchbase's engagement suite to find and connect with prospects at qualified companies without switching between multiple sales tools.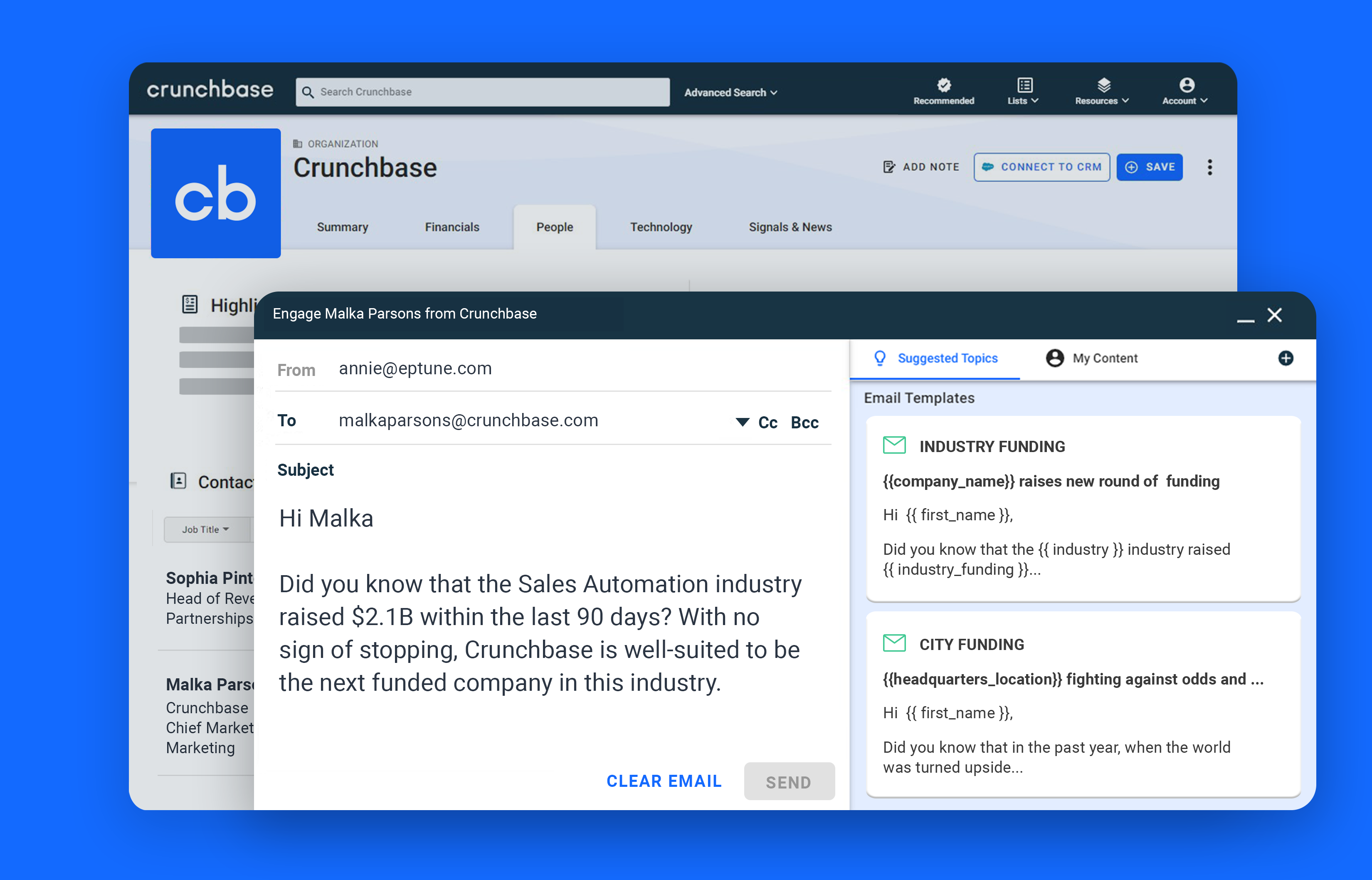 With Crunchbase's engagement suite, you can:
Find verified contacts at qualified companies
Email right from Crunchbase & access pre-made email templates and snippets
Push contacts as leads to Salesforce to continue your salesflow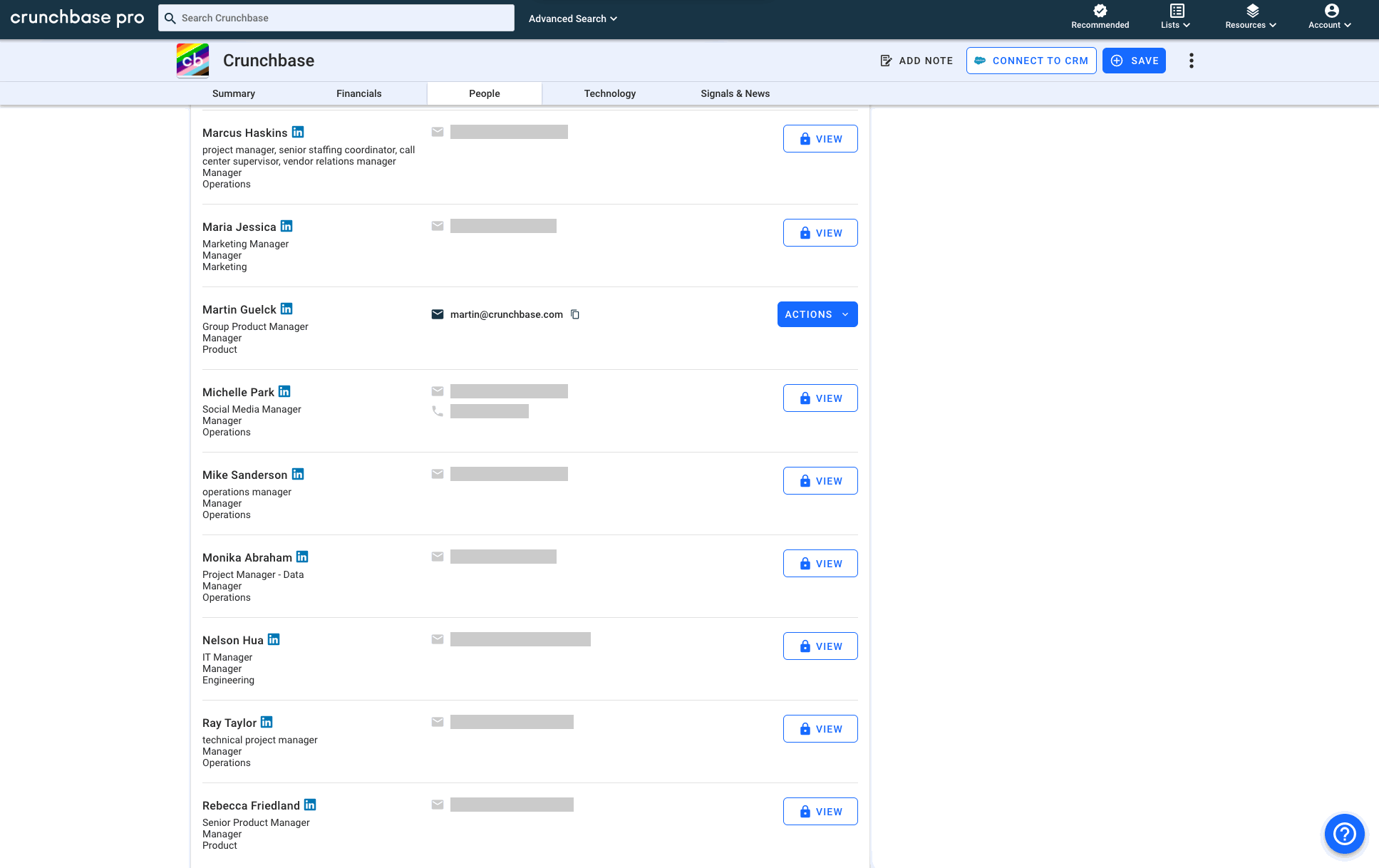 With Crunchbase's engagement suite, you can send pre-built email templates tailored to your prospects or add snippets that integrate intelligent insights about them into your own outreach to help you cut through the noise. You can also insert dynamic variables that pull from the Crunchbase database and tailor your message specifically to your prospect.
All Crunchbase Pro users have access to this new feature. Additionally, these specific features can be located after you've unlocked a contact via Profile or Advanced Search. For information on where to find contact data, click here!
Crunchbase Pro customers can access their 10 free contacts and start using the new suite of engagement features today. Not a customer? Start your free Crunchbase Pro trial or talk to our sales team to get as many contacts as you need.