Many of our users have been tasked with identifying new targets for their outreach, and Crunchbase is a great tool to have access to when you're looking to find new people to introduce to your product.
The first thing you want to do is to segment your customer base. Depending on your exact role in your organization, you may segment based on any number of different factors. Some of the most common ways to segment your customer or prospect base we've seen are:
Searching by Company Size
For example, let's say your target companies have somewhere between 101 and 500 employees. The first thing you'd want to do is build a company search.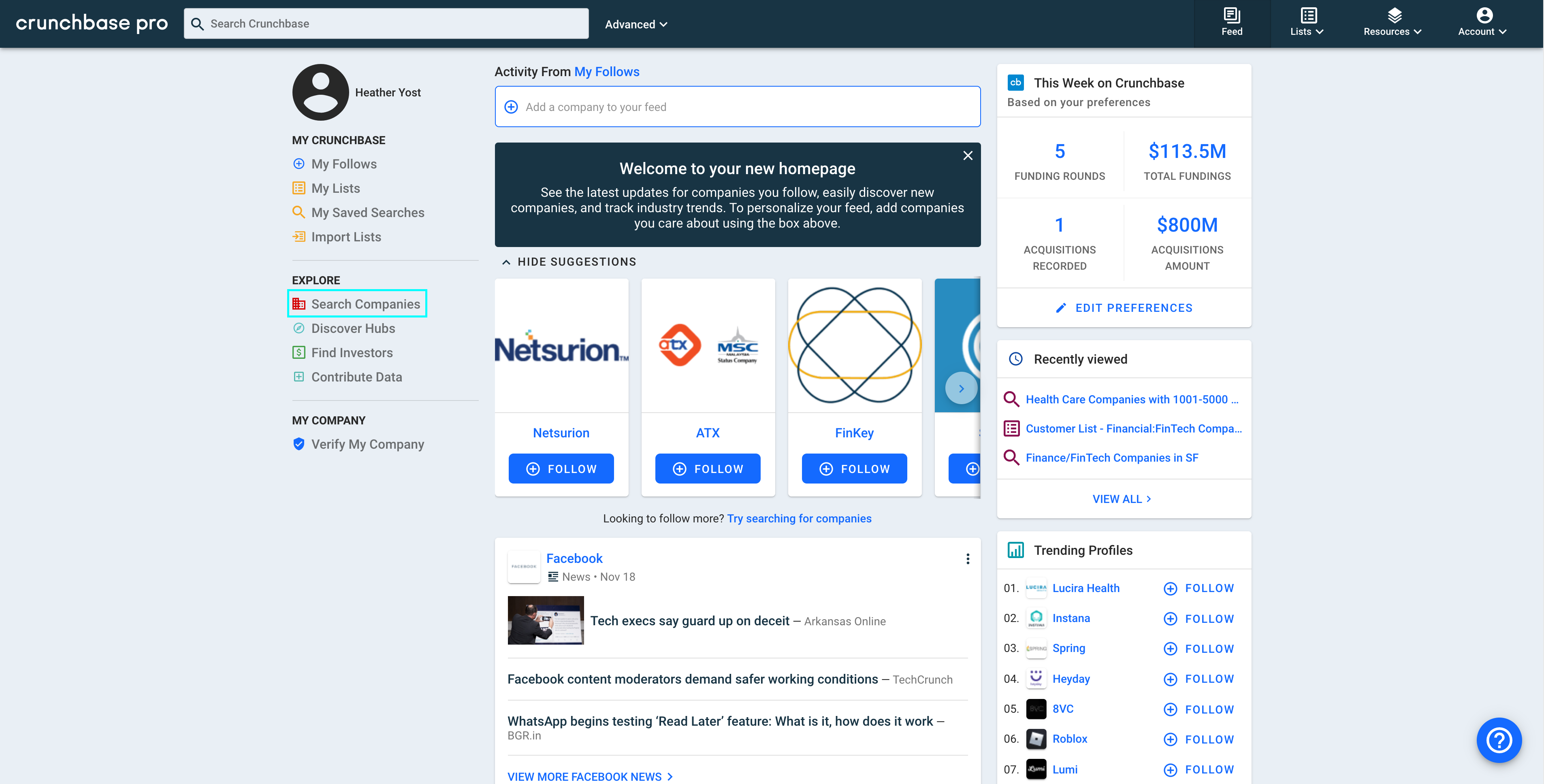 When you land on the company search page, you'll want to head to the left-hand filters menu and find the Number of Employees section. There, you'll be able to choose the size of company that fits your target market.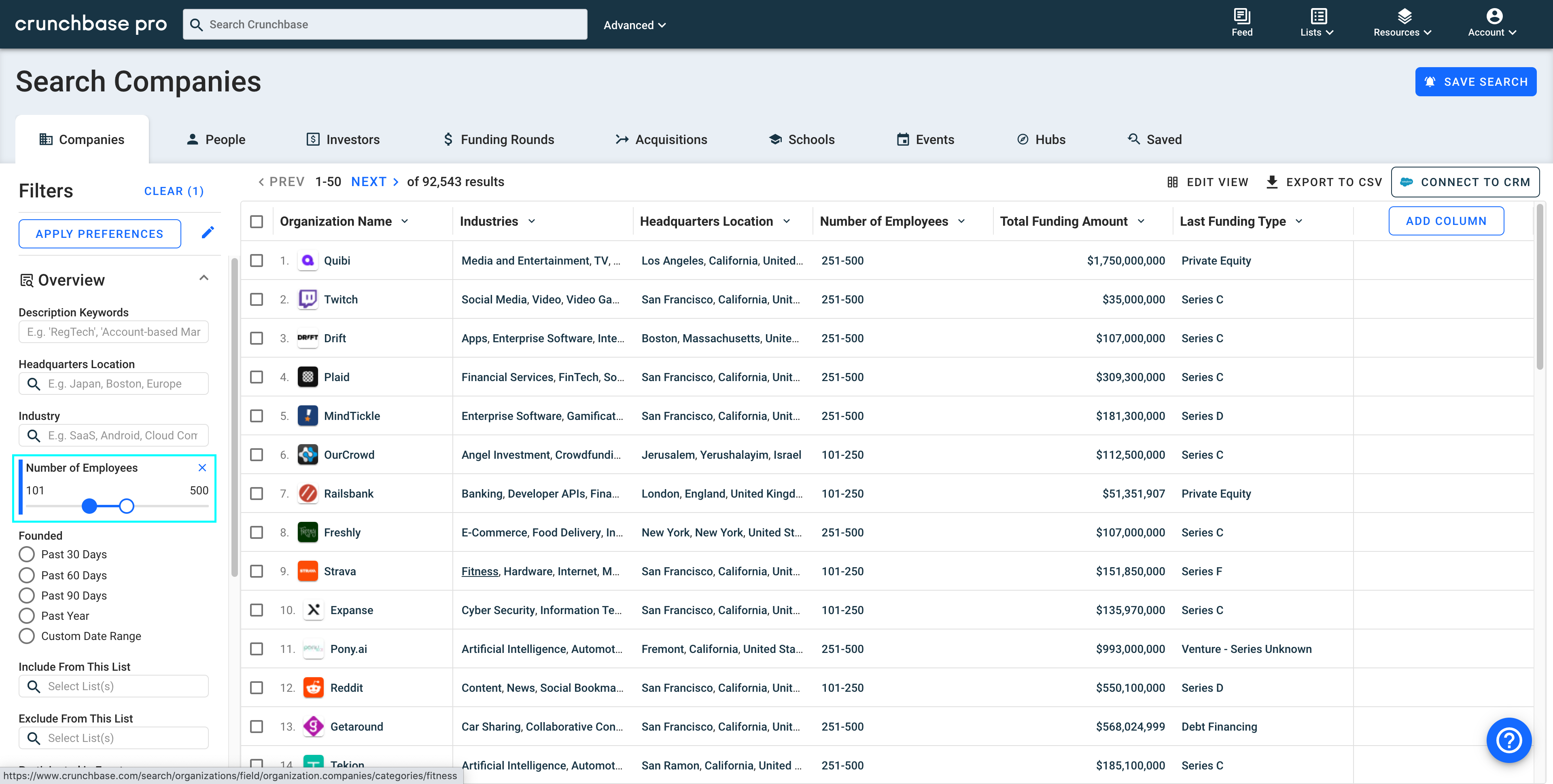 Once you've identified the right size of company, your results will automatically update. You'll now have a list of companies that fit your criteria to go after!
Searching by Industry
Lots of Crunchbase users identify companies of interest by focusing on the industry they fall under. You can easily filter companies by their industry by using our company search.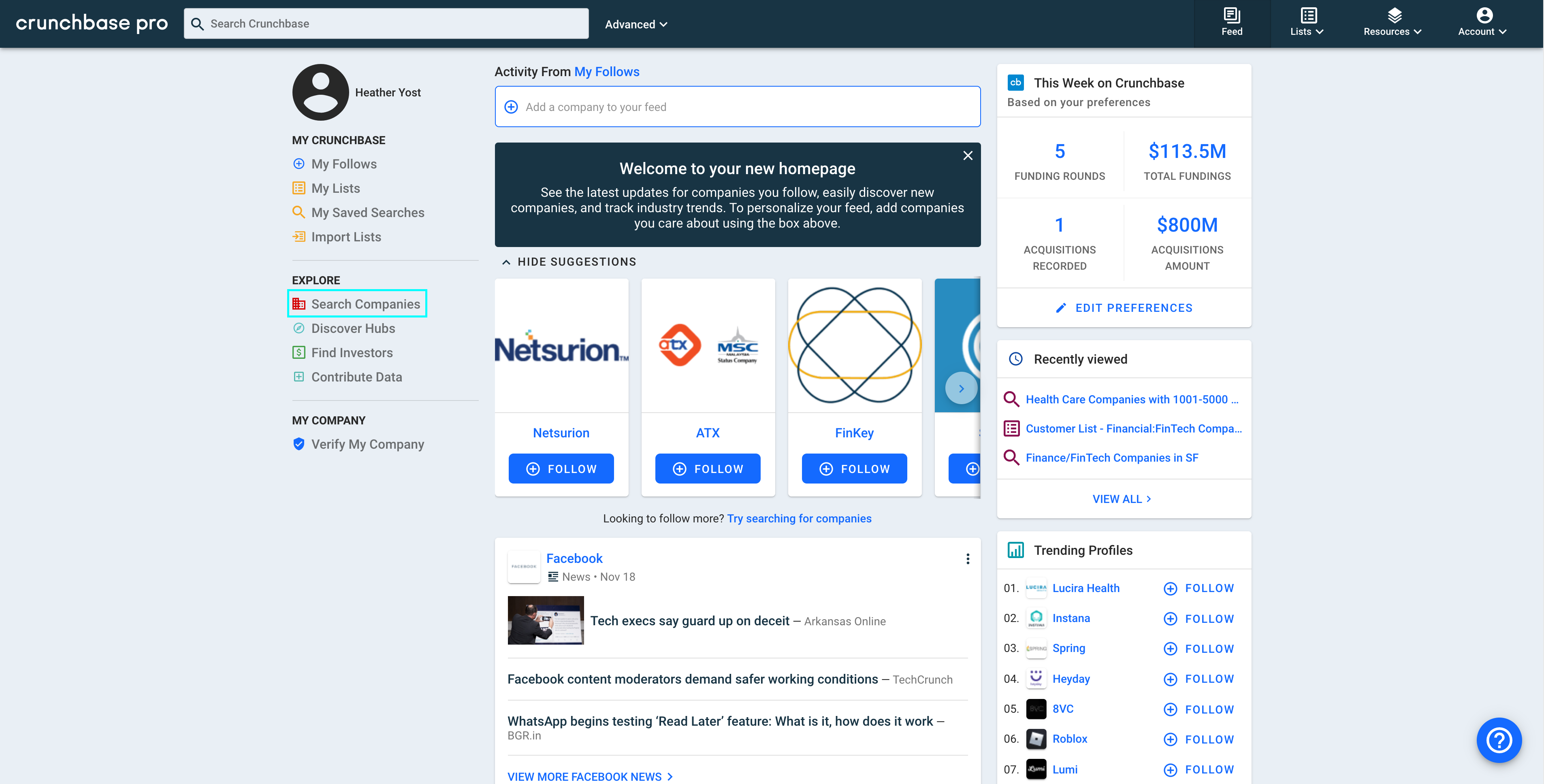 Once you land on the company search page, you'll want to use the left-hand filters menu to add the industry you're interested in.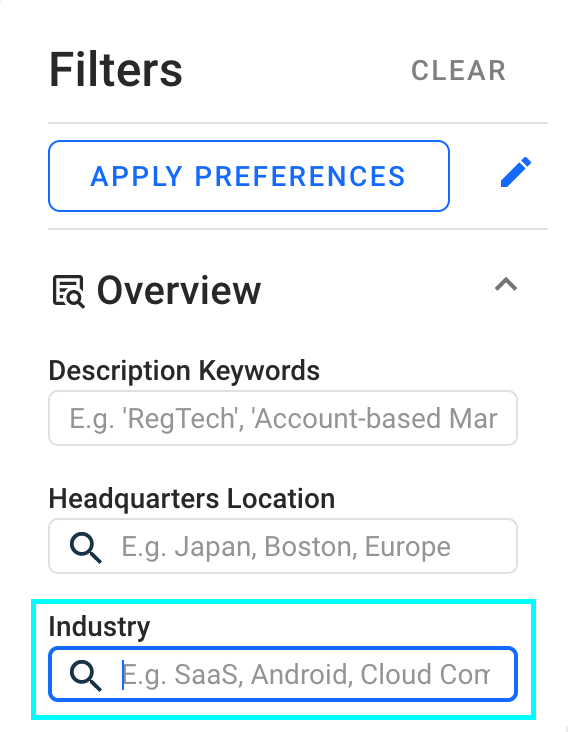 The industry search box will help you search by autocompleting the terms you type. This makes it easy for you to choose from the industries Crunchbase has available in our database. (To learn more about the industries included in our dataset, check out this article.)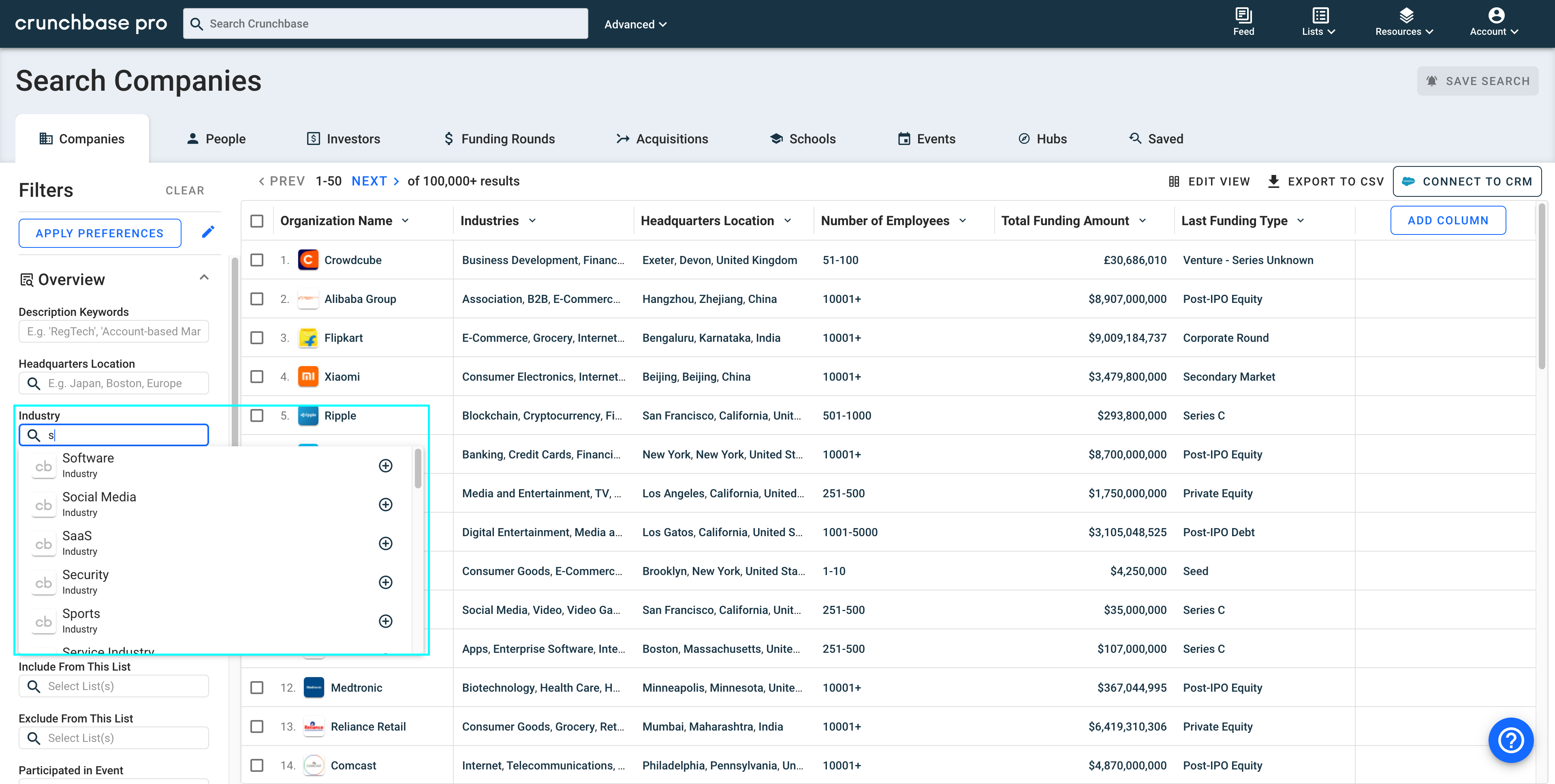 Searching by Headquarters Location
Territory management is a very common way to identify which accounts go to specific reps. If your accounts are identified this way, you'll want to use our Headquarters Location filter to easily identify the companies that fall within your territory. Start by creating a company search.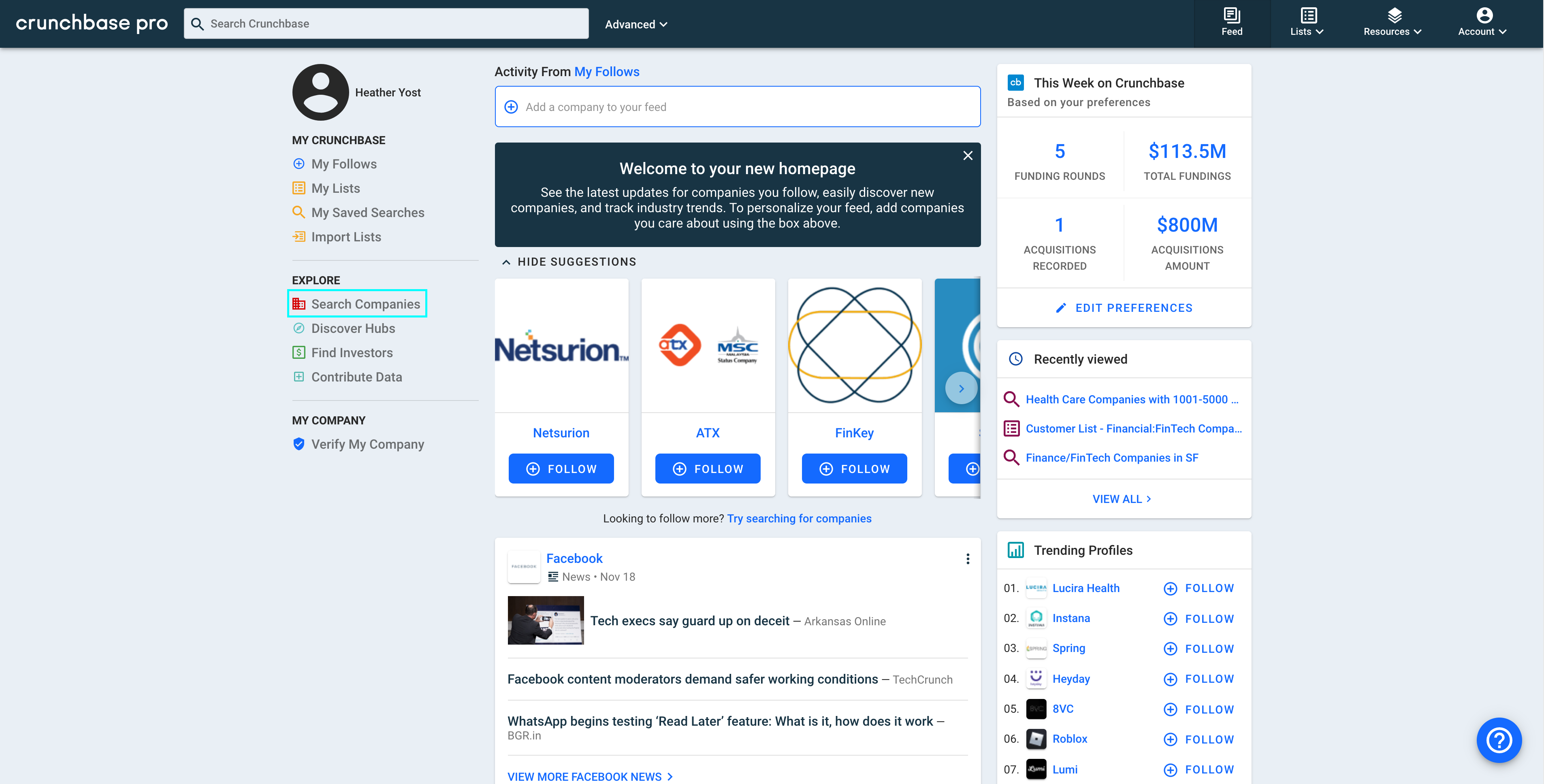 Once your search loads, you'll want to use the Headquarters Location filter in the left-hand filter menu.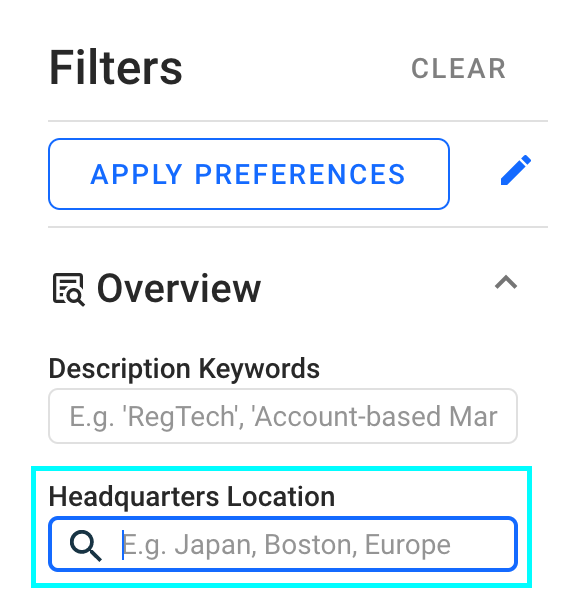 The Headquarters Location filter will try to autocomplete for you, so all you have to do is start typing the name of the country, city, or region and Crunchbase will show you the available options.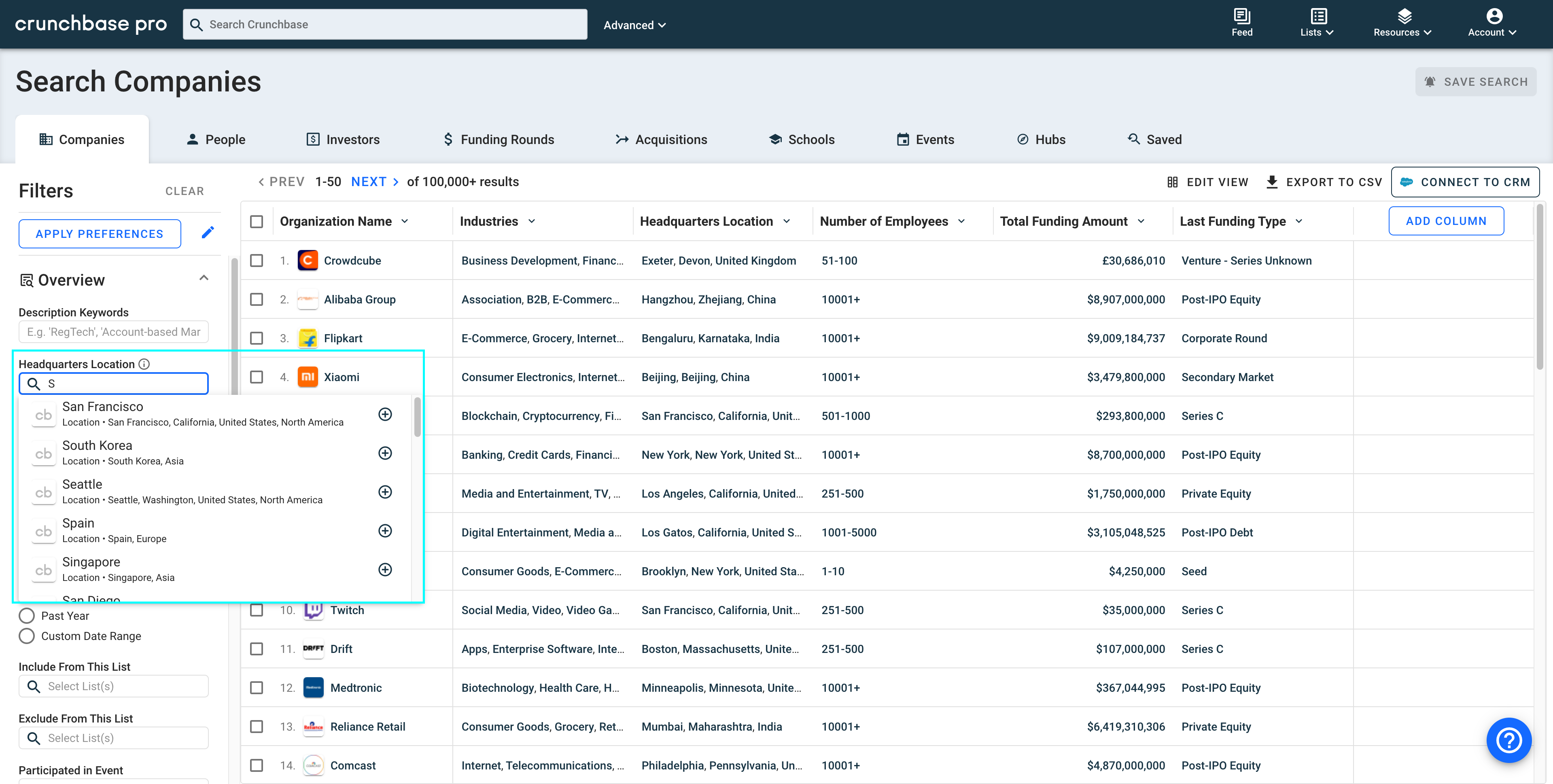 Don't forget to save your search and create alerts to help you stay up to date on the newest companies that you can reach out to!