Crunchbase has recently added Pre-Money Valuation data to our dataset. Pre-Money Valuation helps you understand the value of a company prior to their latest funding round.
To see Pre-Money Valuation, you need to build at a Funding Round search. To do this, you can simply click Search Companies in the Explore menu on the Crunchbase homepage.
Then, you'll want to click Funding Rounds to change the search to focus on funding rounds.
Next, you'll want to click Add Column.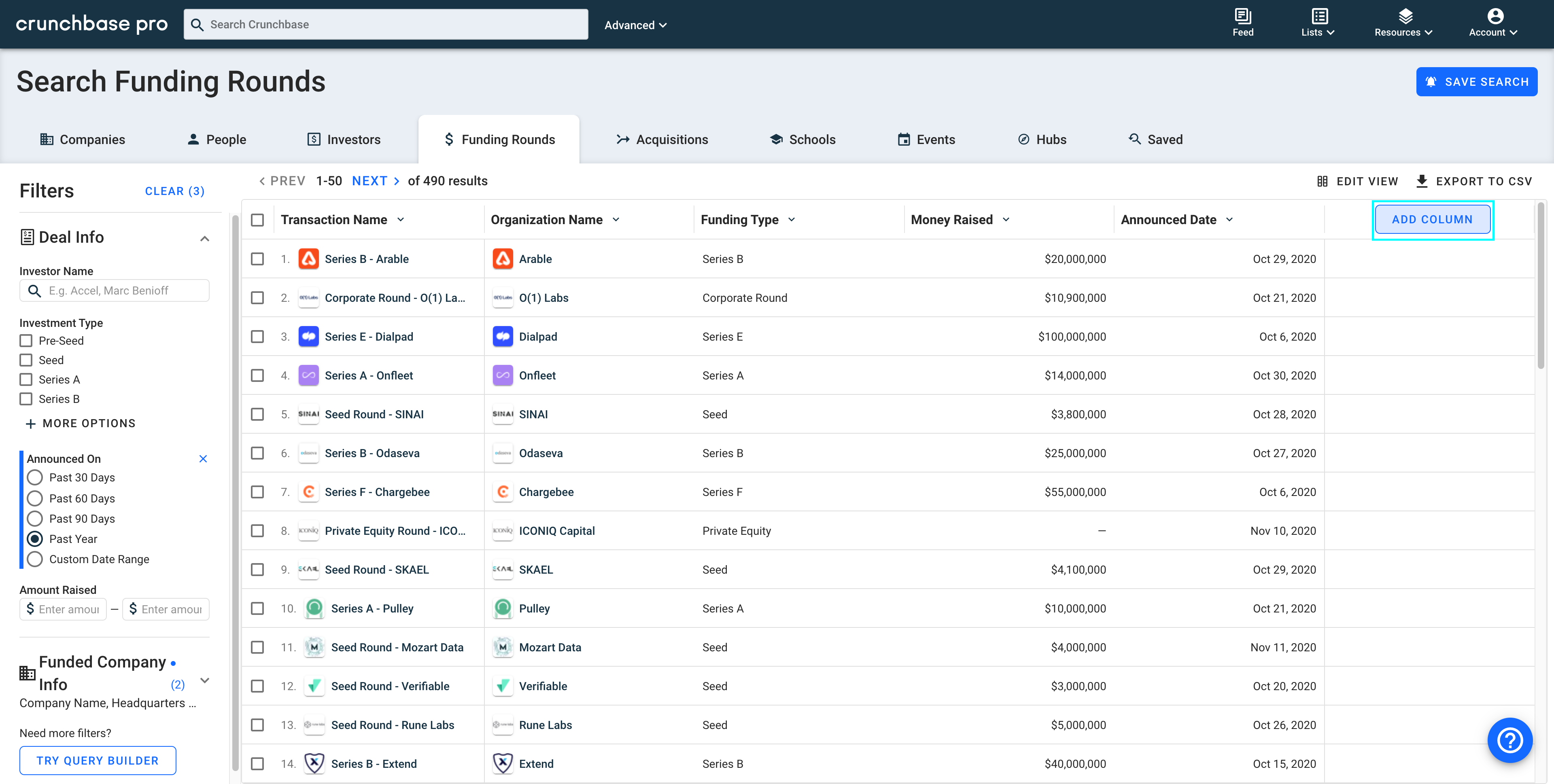 A box will pop up, that offers you the opportunity to add columns to your search. You'll want to choose Pre-Money Valuation.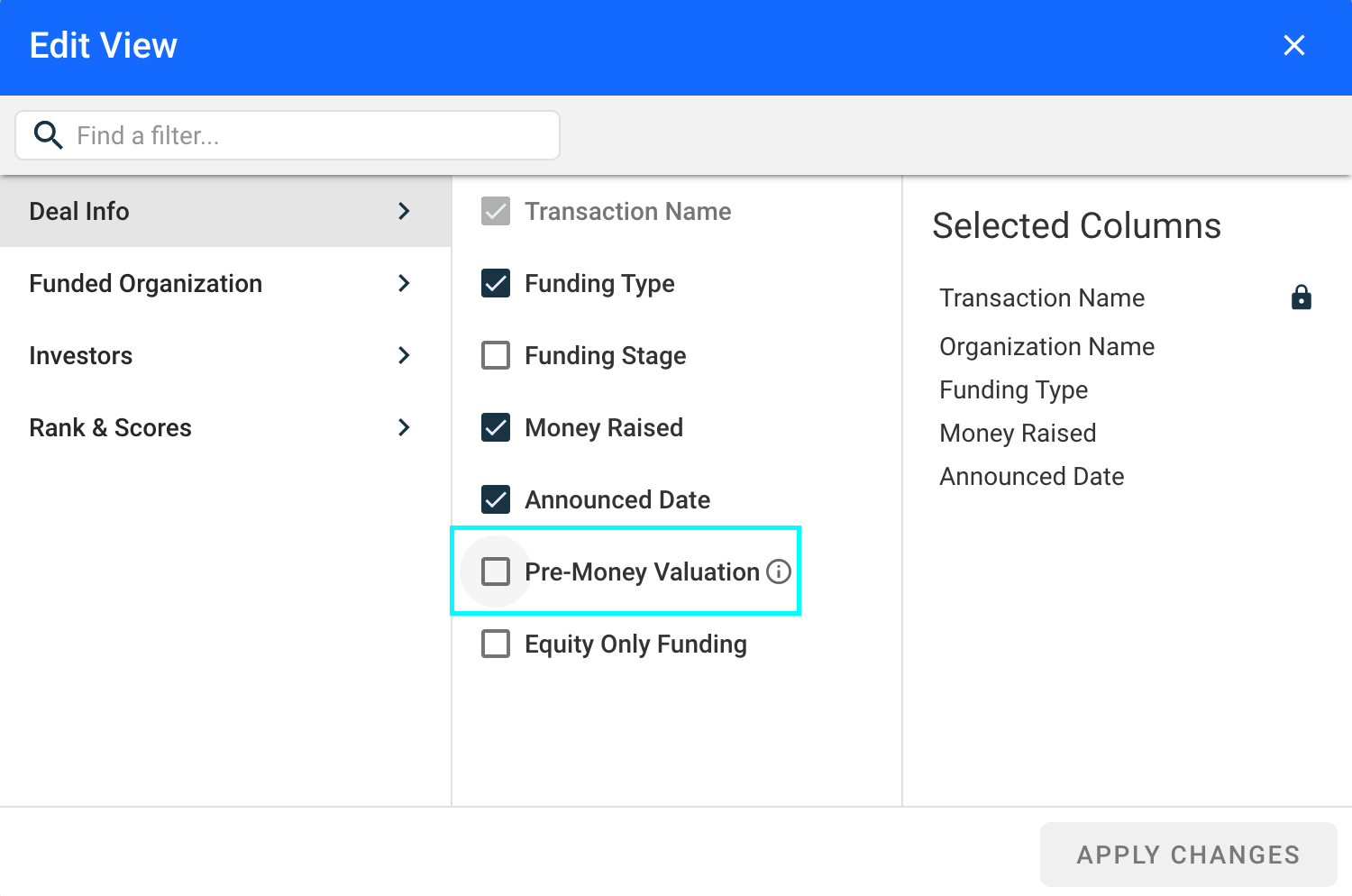 After you click Apply Changes, your search will update to include the Pre-Money Valuation column.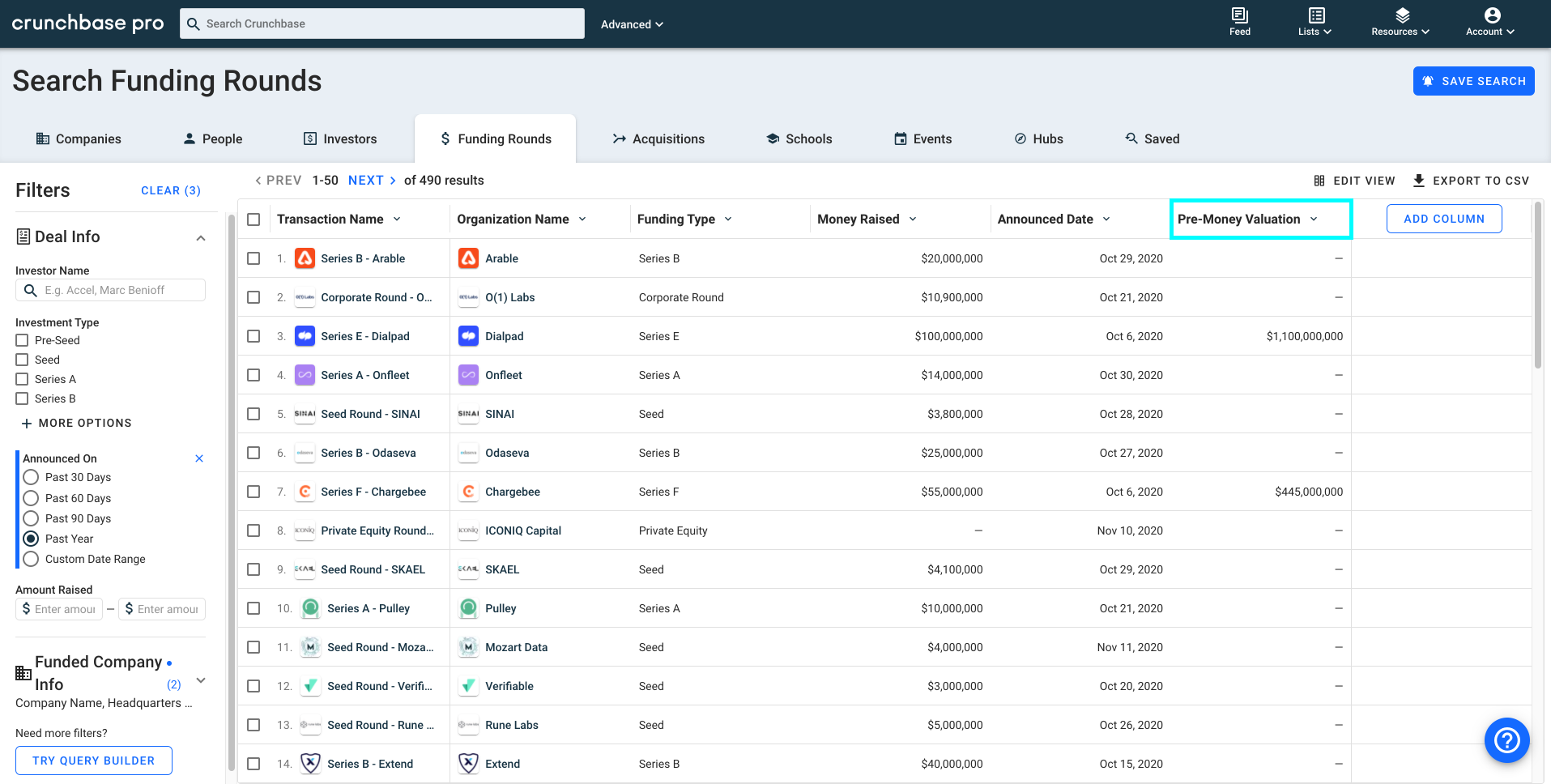 Not every company available in Crunchbase has Pre-Money Valuation data available. To easily see the ones that do, you'll want to change how the Pre-Money Valuation column is displayed. Click the carrot next to the column name, and then click Sort Descending to show Pre-Money Valuation data from the highest Pre-Money Valuation to the lowest.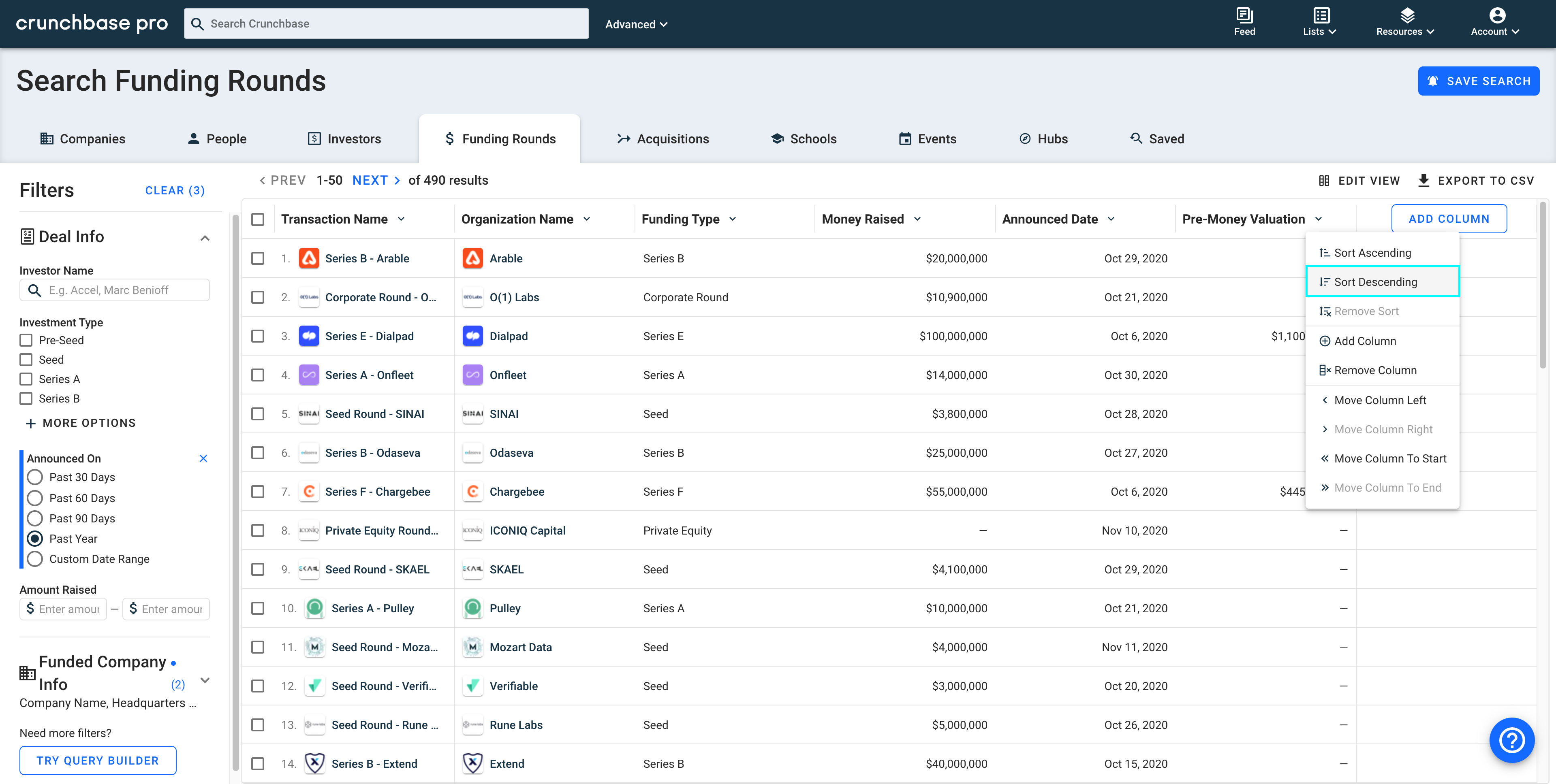 Your results will automatically update to show Pre-Money Valuation data, from highest to lowest valuation.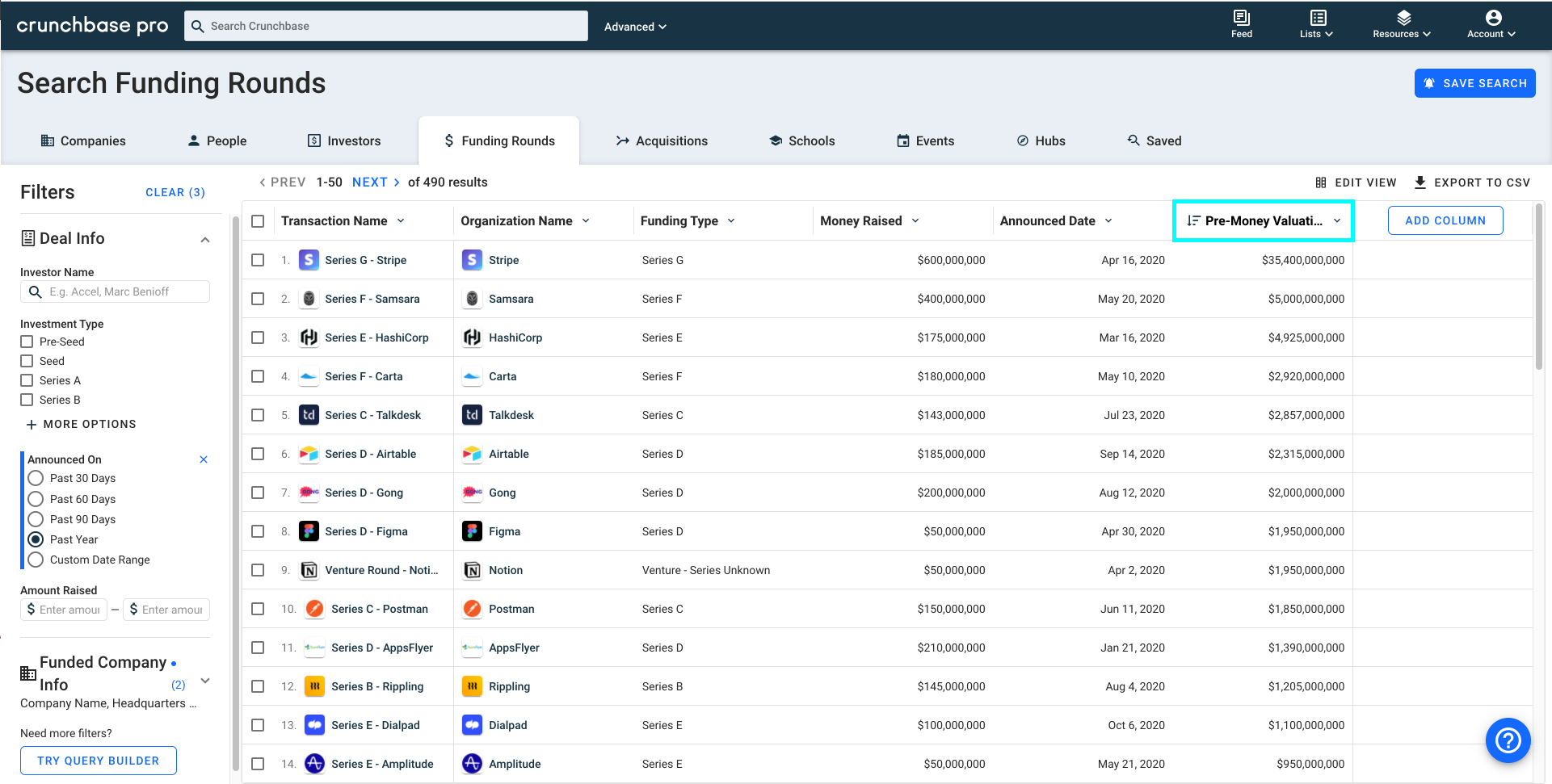 Don't forget to save your search to get alerts for it and to be able to share it with others.
Need help or guidance? Post your question in the Crunchbase Community.