If you're working on a team, you can find & close more deals with Crunchbase Pro when each team member has their own personalized account.
Want to share your saved searches and lists with everyone on your team? The following steps will walk you through how to transfer them between Crunchbase Pro accounts.
Getting alerts on saved lists and searches is currently available to Crunchbase Pro users. If you don't already have an existing Crunchbase Pro subscription, purchase one or start a free 7 day trial here! When purchasing your subscription or starting your trial, be sure to log into your own Crunchbase user account (this should be unique to each user). If you don't have a Crunchbase user account, you can register here.
1. Make sure your 'Email Alerts for Saved Lists/Searches' setting is toggled to receive alerts (when turned on, toggle will be blue). You can adjust your notifications settings by going to your Account Settings.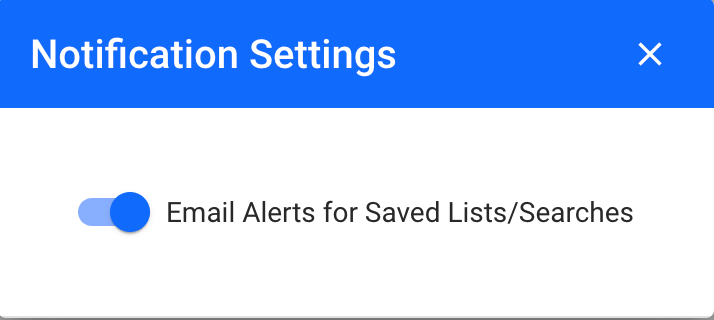 2. Next, input the URL of the saved search or list your team has shared with you into your web browser's search bar. Before they send you the link, make sure that they set the URL's privacy settings to shareable.
3. Now that you're viewing the search - click the 'Save Search' button.

4. Then name your search and set your alert preferences to get email updates of any new results that match your search.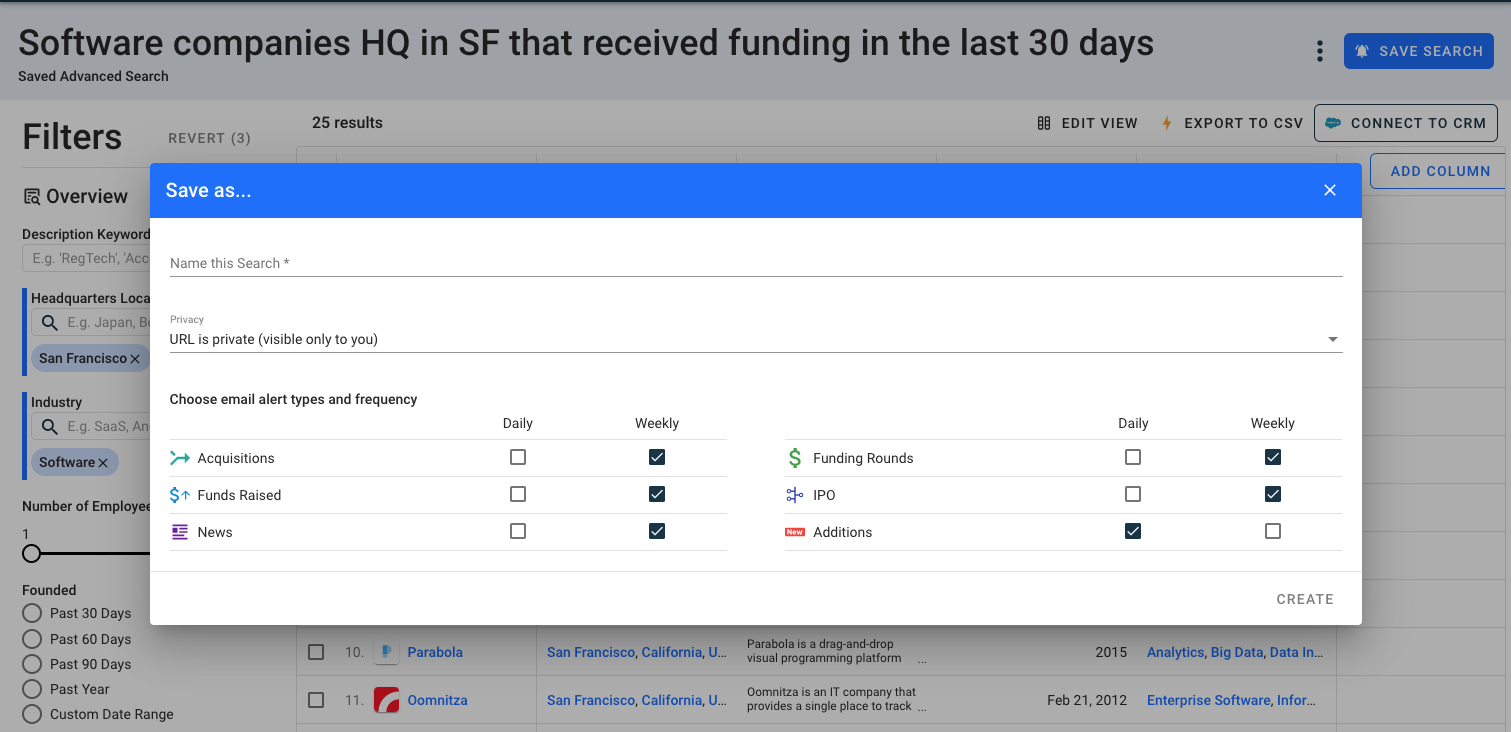 5. When you're finished, click 'Create'

To learn more about what you can do with Crunchbase Pro, click here!
To learn about features specifically designed for teams, click here!