Our profile experience has been redesigned to bring the most valuable information about every company in our database right to your fingertips.
With our new profile experience, you can:
Quickly understand what a company does and their growth status: Find critical information including description, headquarters, funding status, and Crunchbase Rank in the 'About' section.


Determine a company's financial standing: Analyze company performance with financial information including total funding, acquisitions, and more in the 'Highlights' section.
Dig into the details to decide if a company fits your needs: If a profile looks promising, find in-depth information on their technology, estimated revenue range, people, growth signals and more in the new header tabs.
Reach out at the right time and be relevant: Skim the most recent company news & growth signals in the 'Recent News & Activity' section and learn more in the "Signals & News" tab, so you can personalize your outreach.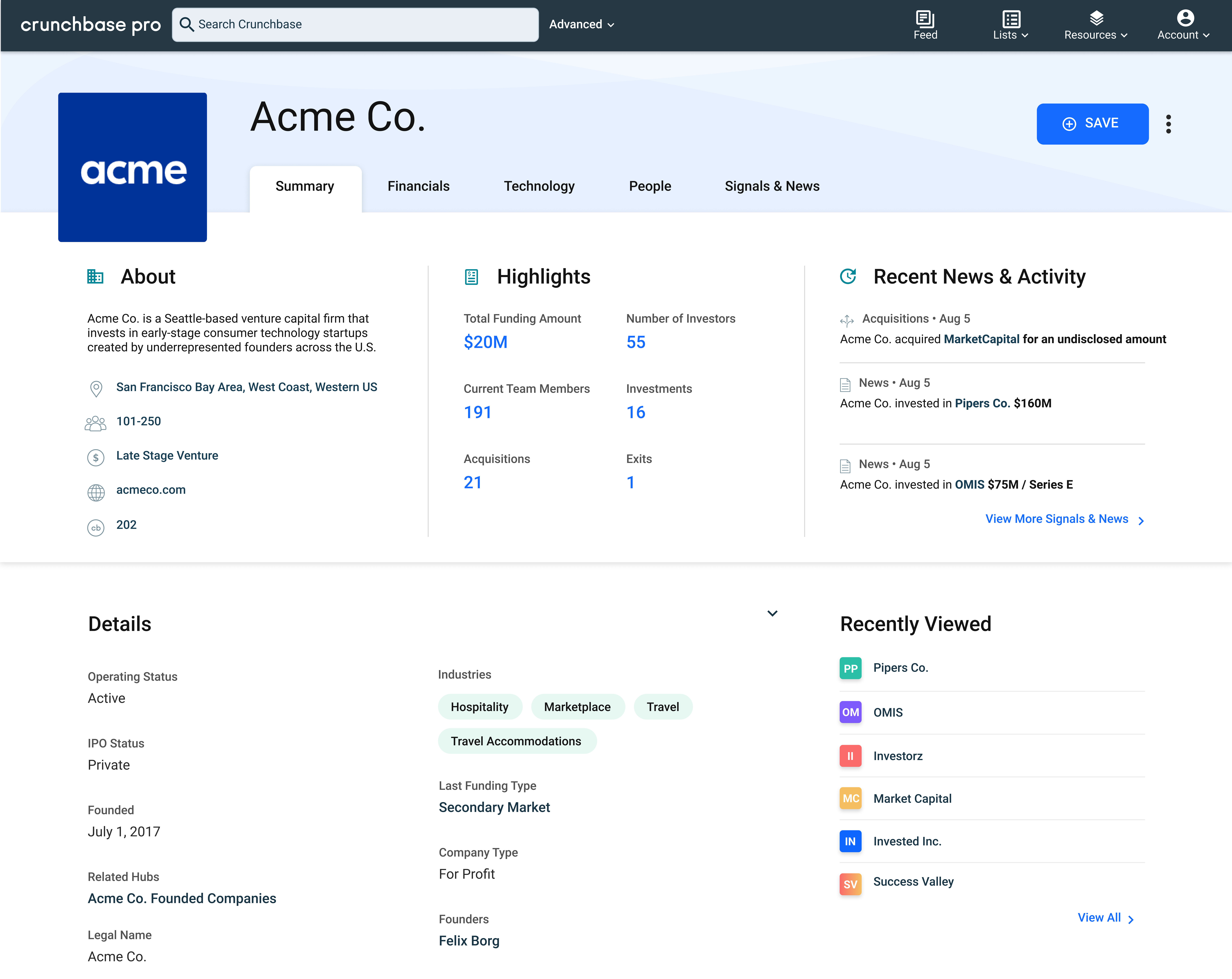 Another new update is how quickly you can save profiles to track their activities. Previously by clicking 'Follow', you would be able to add a company to your 'My First List' list (previously known as 'My Follows') and track their updates. Now with 'Save', you can still do that, but you can just as easily save it to another list you created or create a new one!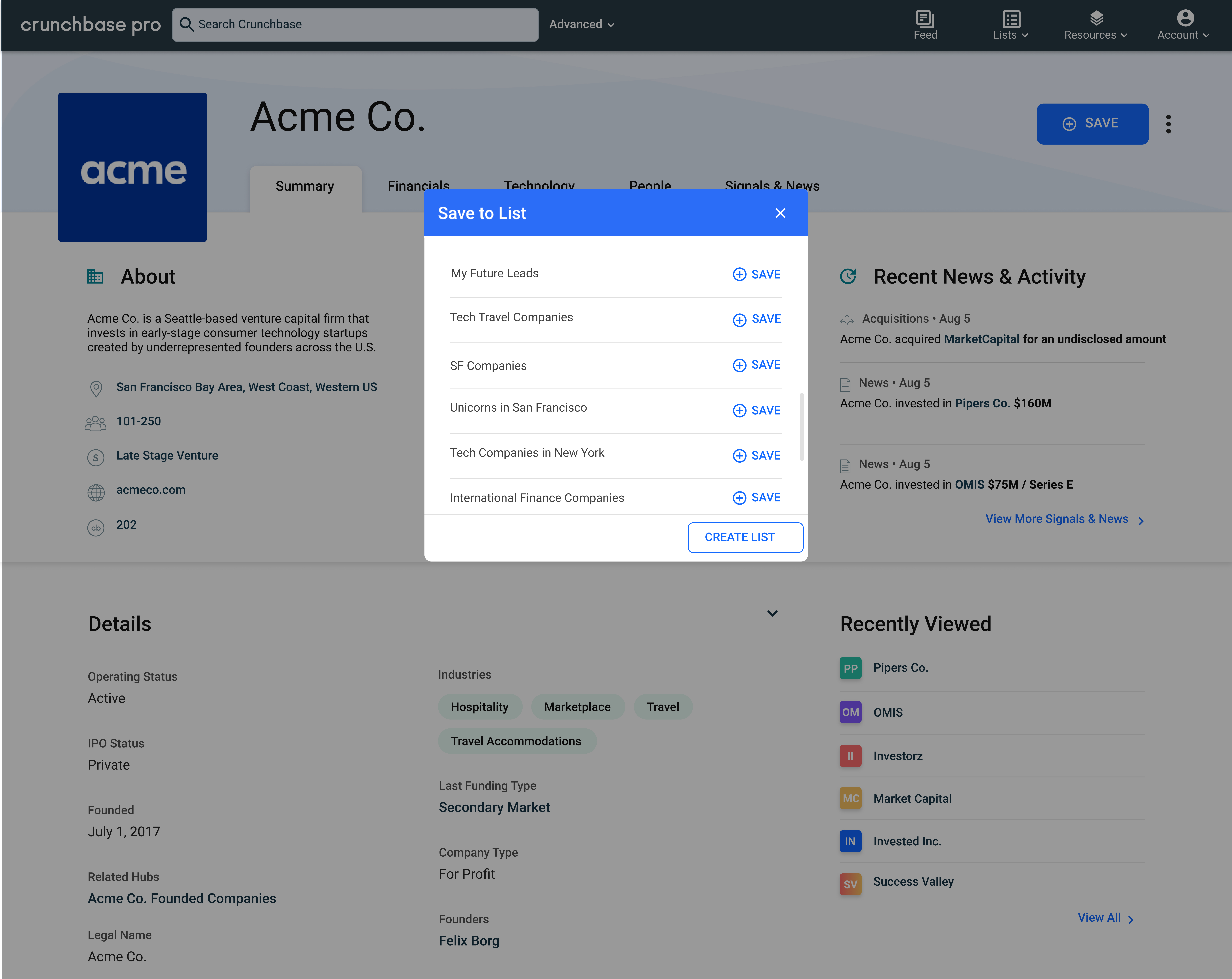 Note, our redesign was focused on profile pages of organizations (companies, schools & investment firms) but we'll be making design adjustments to the person profiles in the future!
To learn more about this recent update, check out our blog post here!