Account records can be created in the following ways:
From a Crunchbase organization profile page (Company, Investment Firm, School)

From Advanced Search or Query Builder

From saved lists or saved searches
From a profile, click the 'Push' button at the top right corner.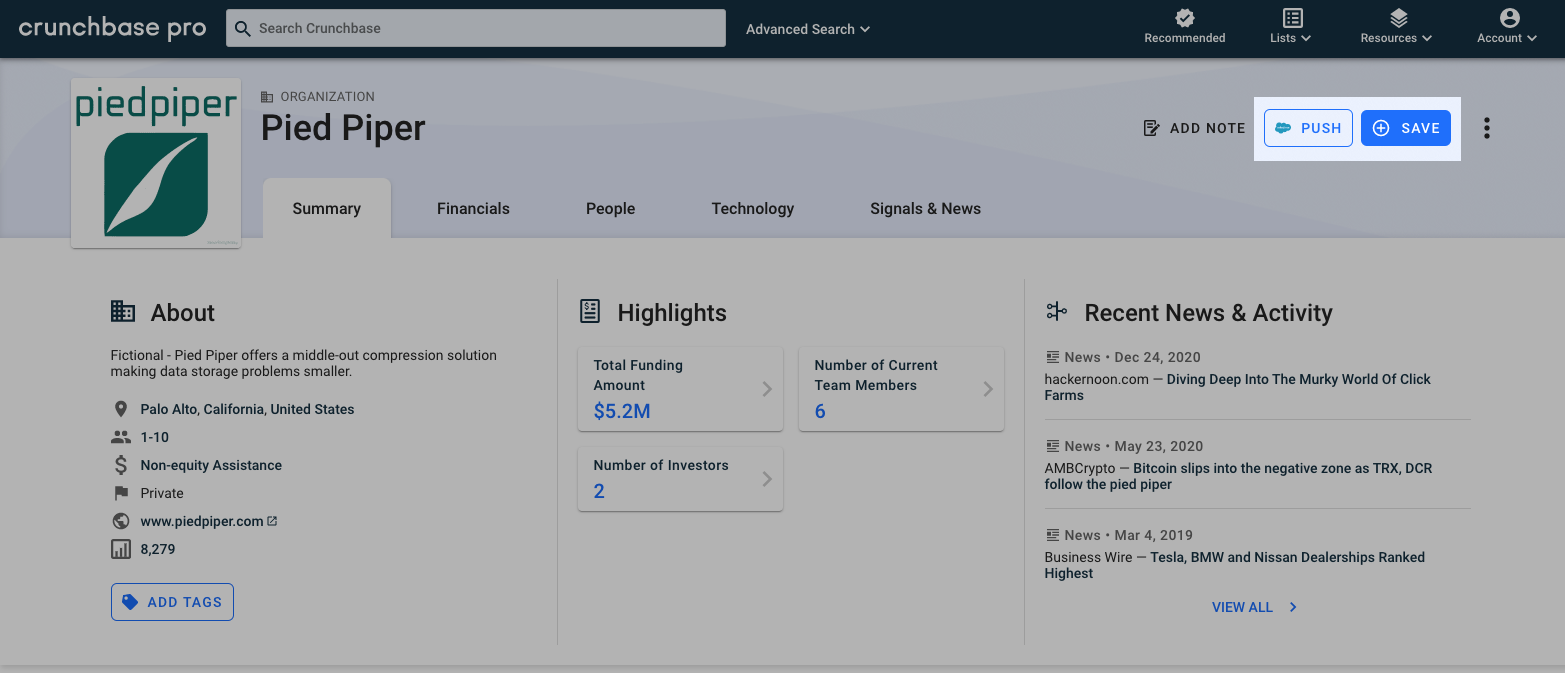 From Advanced Search, query builder, and your saved items (lists and searches), click 'Push' (the Salesforce logo).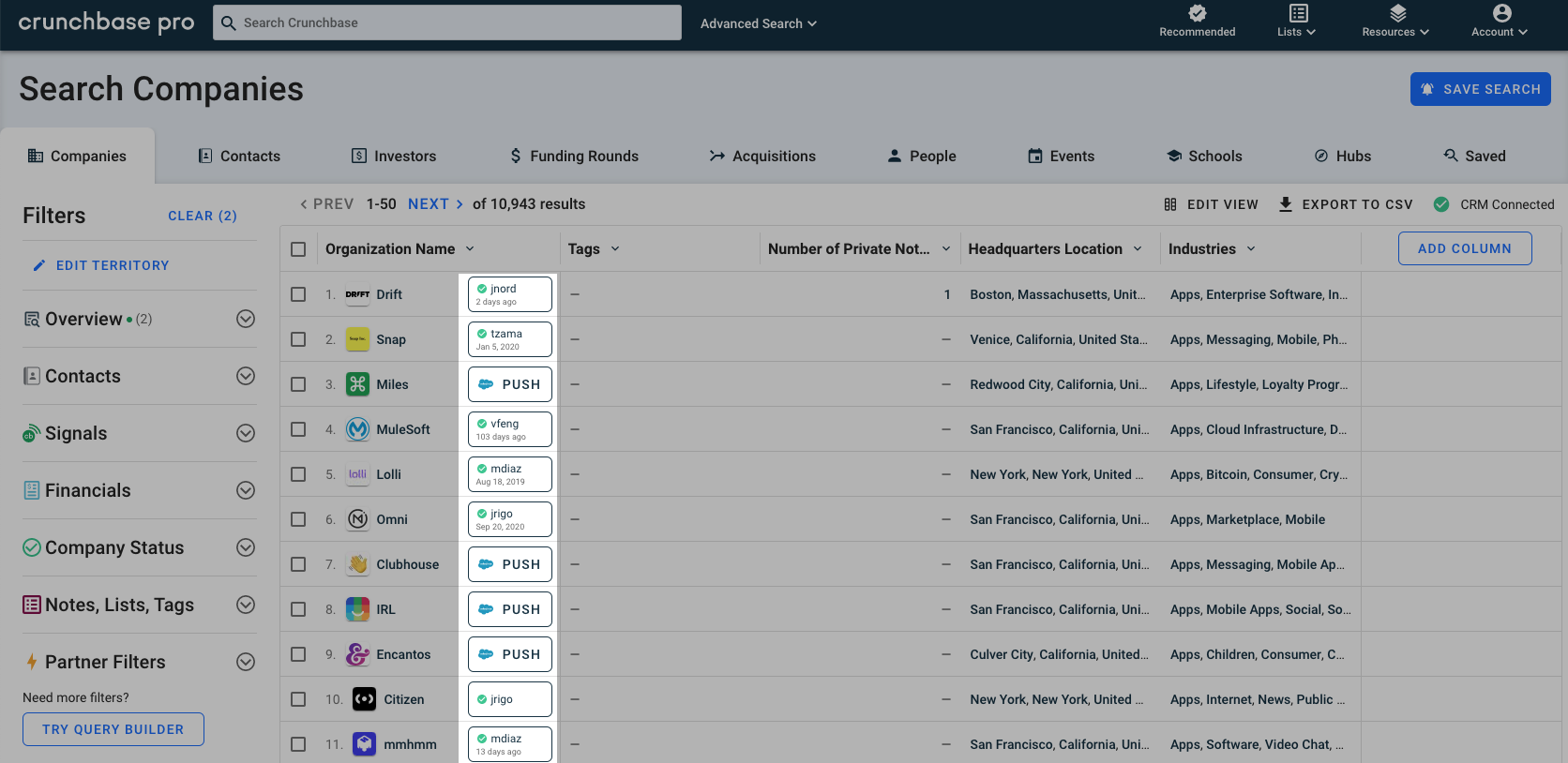 If you haven't connected your Salesforce account yet, you can expect the button to say 'Connect to CRM'.
After doing this, an account record will be created in your Salesforce (containing company name, company website, and short description).