You can access the Crunchbase Community by clicking this link here.
To join the community, you will need to sign into our Crunchbase Support Center.
First, click the Sign In button at the top right corner of the page. You will see this pop up window.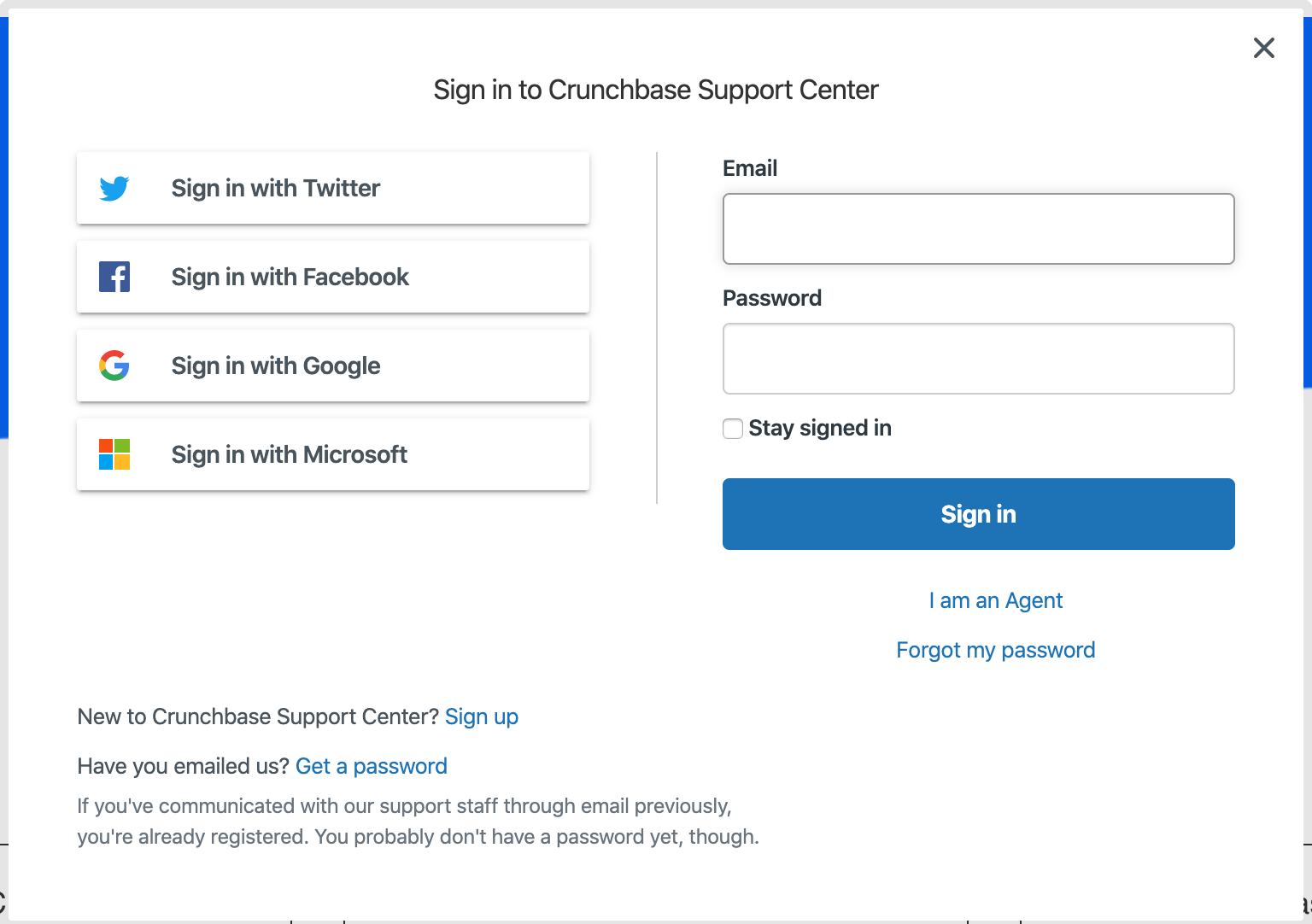 If you are new to the Crunchbase Support Center and have never registered with Crunchbase, please click the Sign up button to register for a Crunchbase Support Center account.
If you have a crunchbase.com user account or have emailed Crunchbase Support previously, please click Get a password.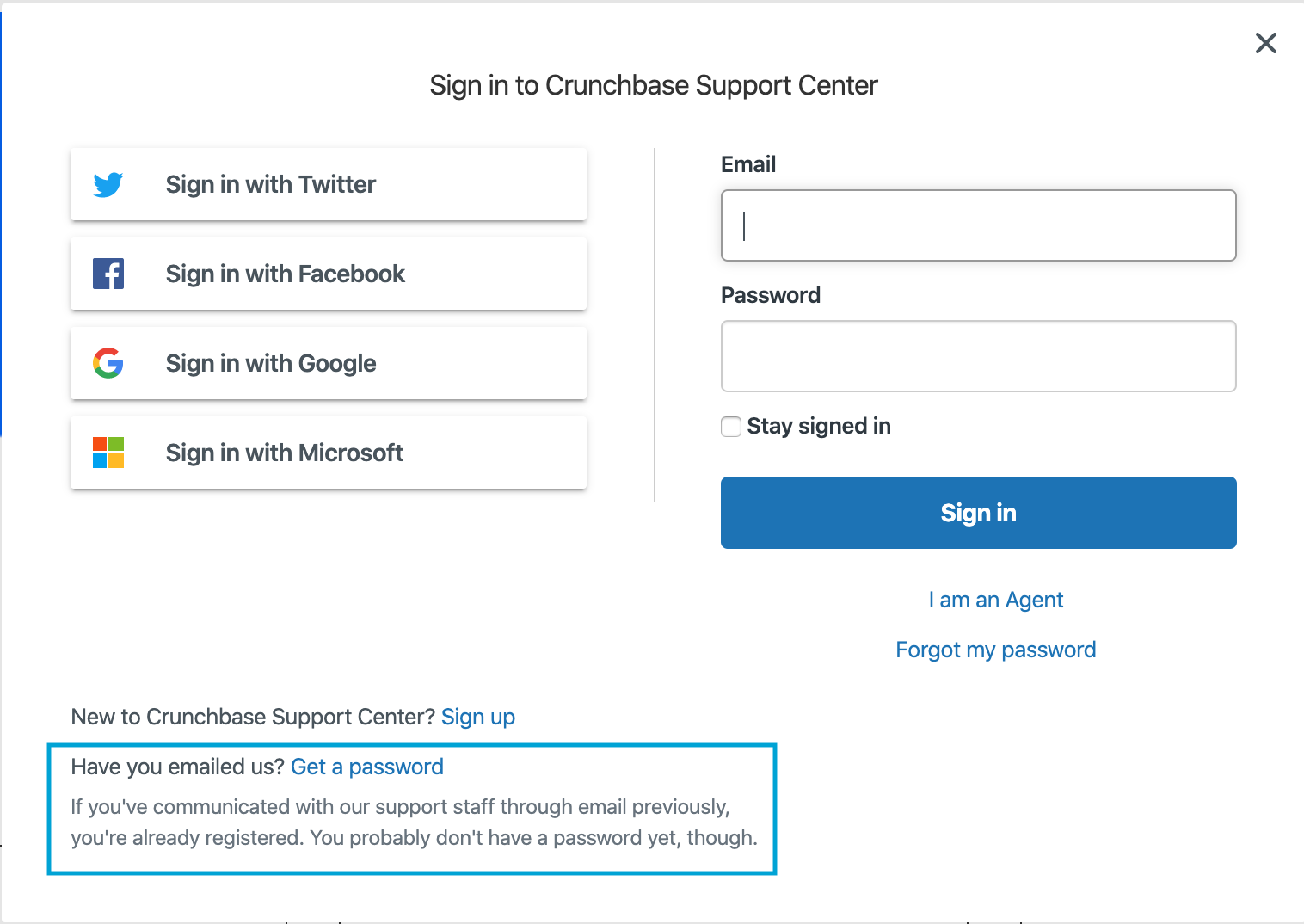 You will then see this pop up window. You will need to input the email address previously used on crunchbase.com or the email address you have previously used to communicate with Crunchbase Support.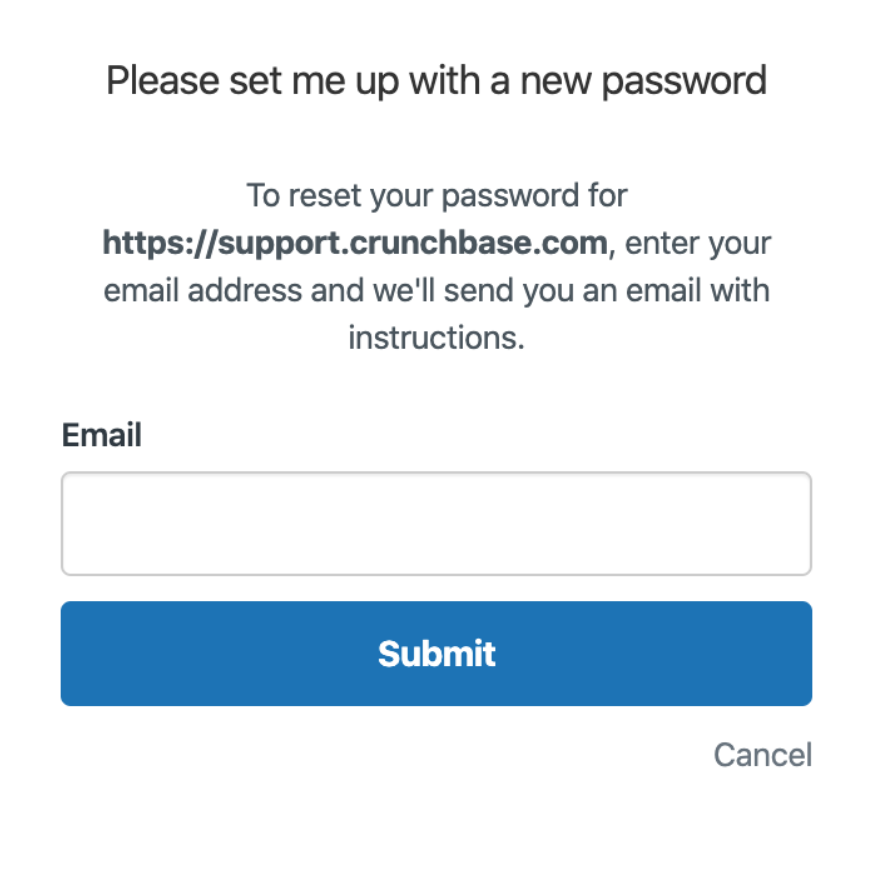 Once you have signed up for the Crunchbase Support Center or requested a new password, you will receive a welcome email with instructions on how to verify your Crunchbase Support Center account.
Please click the verification link in the welcome email to set up your password.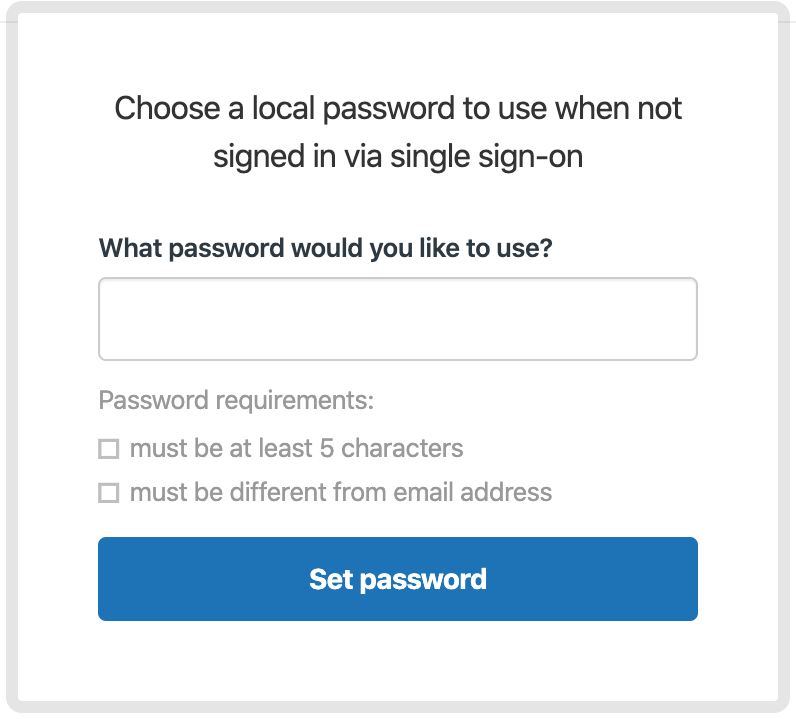 Once you have set your password, you can now start posting in our community! We recommend starting here.