Find your saved lists and searches one of two ways:
1. From your homepage:
Go to the left-hand sidebar, and under My Crunchbase, find shortcuts to both "My Lists" and "My Saved Searches"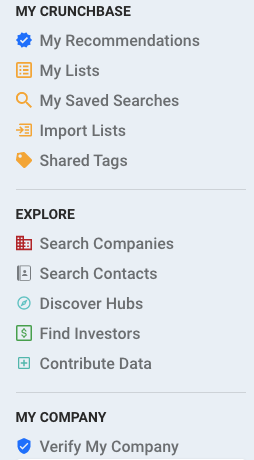 2. From the top menu:
Click on the Lists icon found at the top right, and a dropdown will appear showing "All Lists", "Import Lists" and "Saved Searches", as well as links to your first

three lists.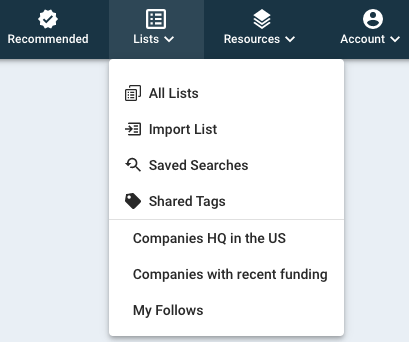 Please note, saved lists and searches are only available to customers with a Crunchbase paid subscription or trial.