To remove an investor from a company's funding round, navigate to the company's profile and click the three-dot icon and select "Edit" at the top right of the profile.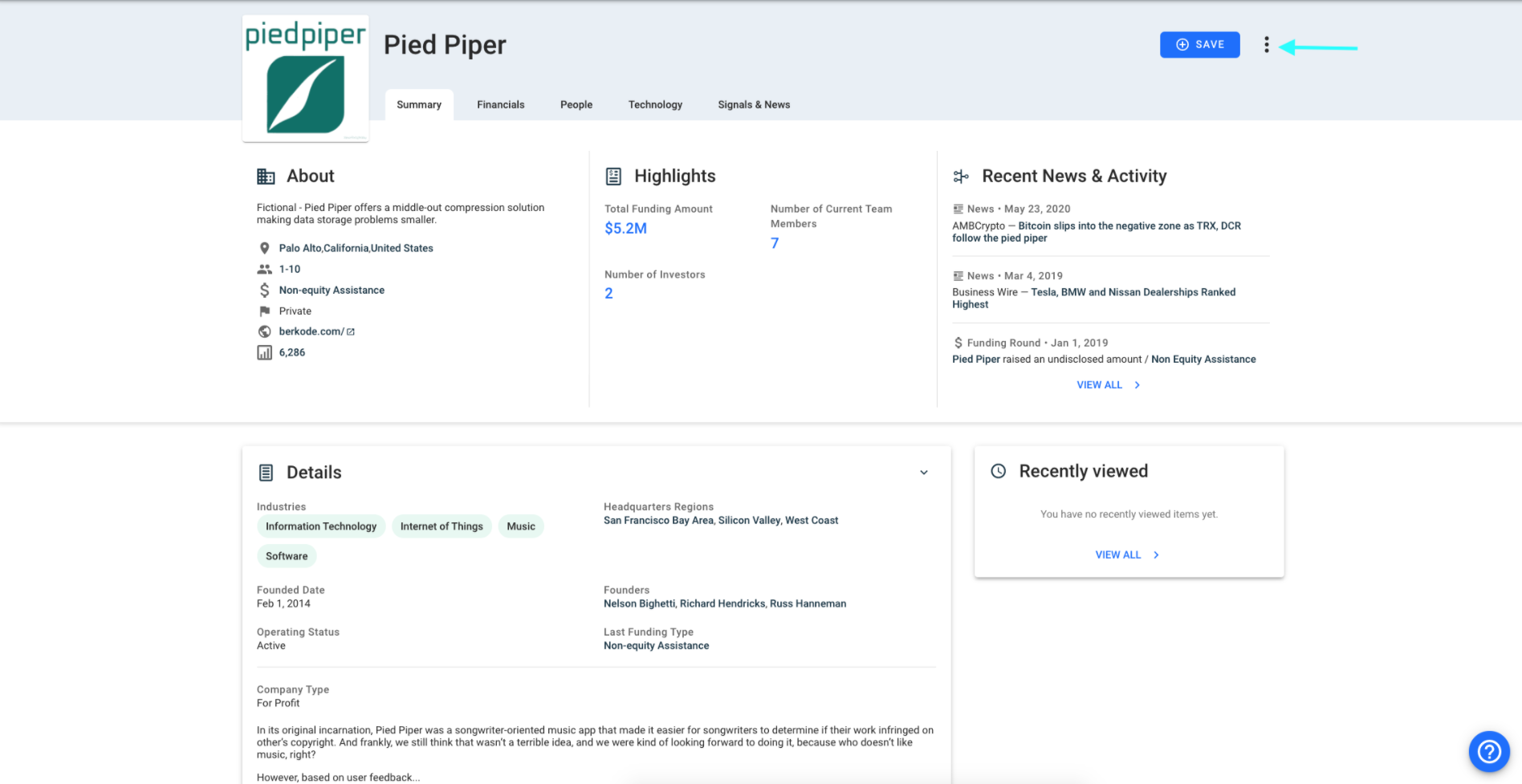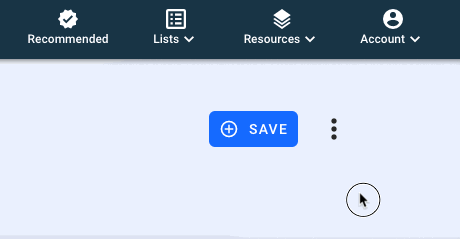 Scroll down to the Funding Rounds section and click the pencil icon in line with the round you want to update. For this situation, we'll be updating Pied Piper's existing Series A round: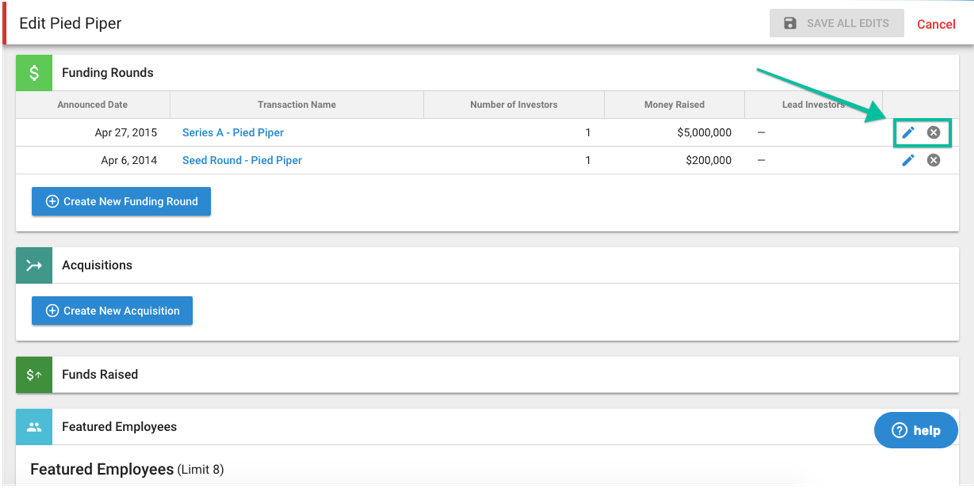 Once you're on the funding round's edit page, scroll down to the Investors section and click on the red X next to the investor(s) you'd like to remove from the funding round: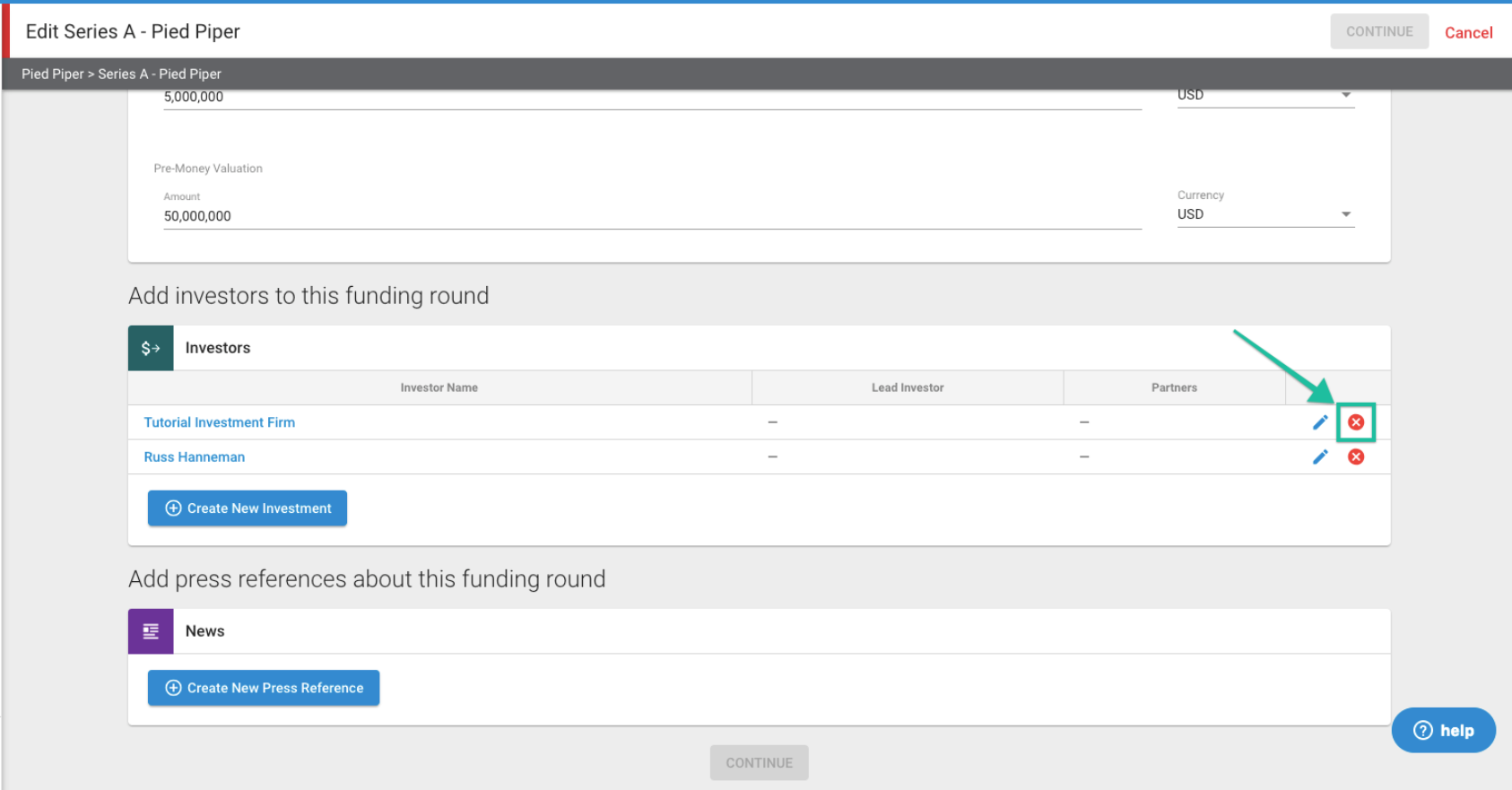 After you've finished selecting which investors to remove from the round, click on Continue at the bottom or top right of the page. This will take you back to the company edit page where you can continue to make updates to the profile or click Save All Edits to apply your changes.
Congratulations! You're all set. Please note that your edits may take a few minutes to appear.
Click here for information on how to add an investor to a funding round.