If you're new to Crunchbase, you can register for a free user account by clicking Log In in the upper right corner of any page, then selecting the Register tab.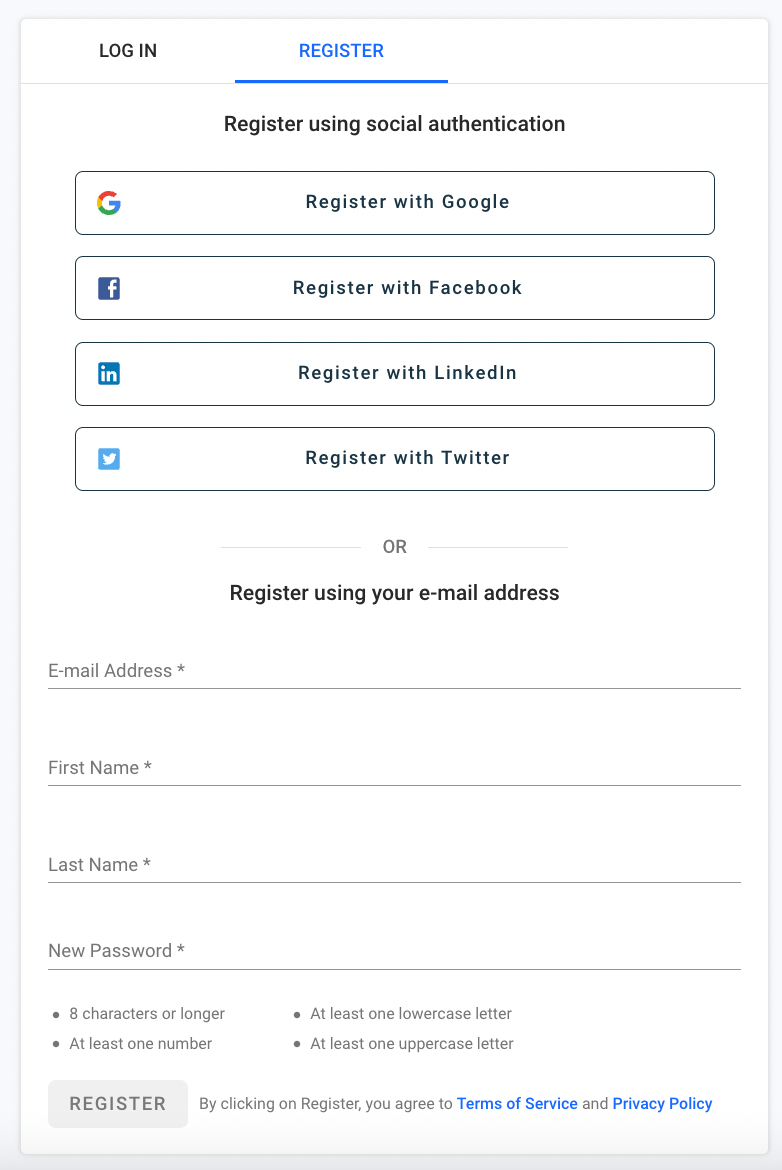 You can register through one of your social accounts, or by entering your email, name, and creating a secure password.
If you already have an account set up with us, head to the same Login page: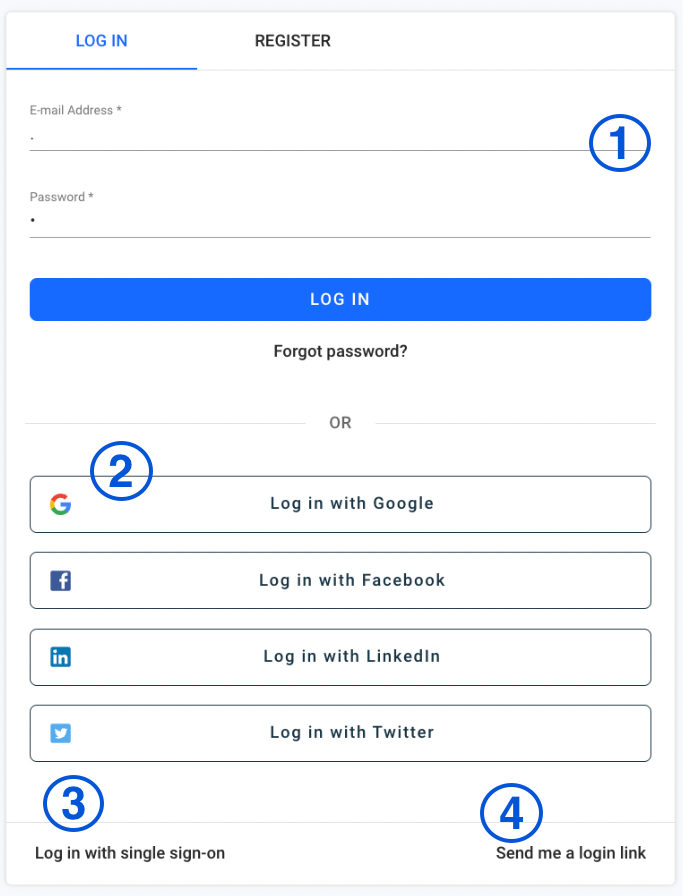 From there, you can log in one of four ways:
Your email address and password
Using one of your previously linked social accounts
With passwordless login
Using Single Sign-on (only available for teams)
Once logged in, you can add or edit Crunchbase profiles for companies, investors, people, and more. There are no login credentials associated with public-facing people or company profiles.
You can also manage email notification preferences, and upgrade to our advanced search tool, Crunchbase Pro.