Looking to update the Current Team section of a company's Crunchbase profile? No problem - we'll show you how. These steps can also be used to update individuals listed as current Board Members or Advisors.
Before getting started, make sure that you're logged into your Crunchbase account and authenticated via a social network. If you don't have an account yet, you can register for one here.
1. Navigate to the company profile page using the top search bar. In this case, we're looking for Pied Piper.


2. To edit the profile, click the three-dot icon and select 'Edit' at the top right of the profile page.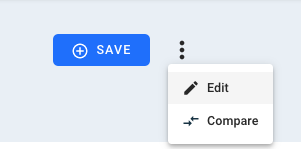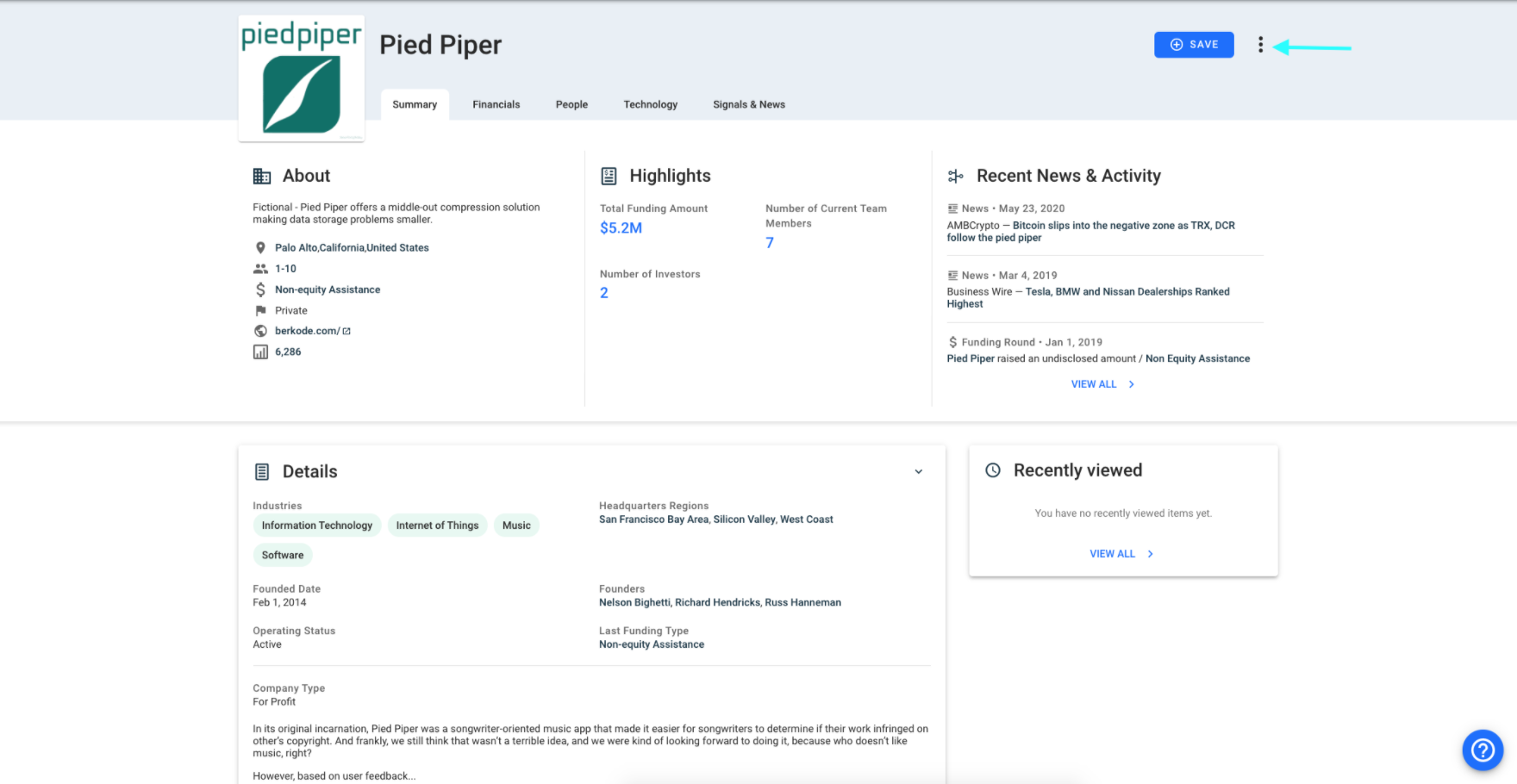 3. Then, scroll down to the Employees, Board Members, Advisors section and click the pencil icon in line with the person you're wanting to update. You can sort employees by clicking on the dropdown arrow next to each column. For this situation, we'll be updating Jack Barker's Job Details: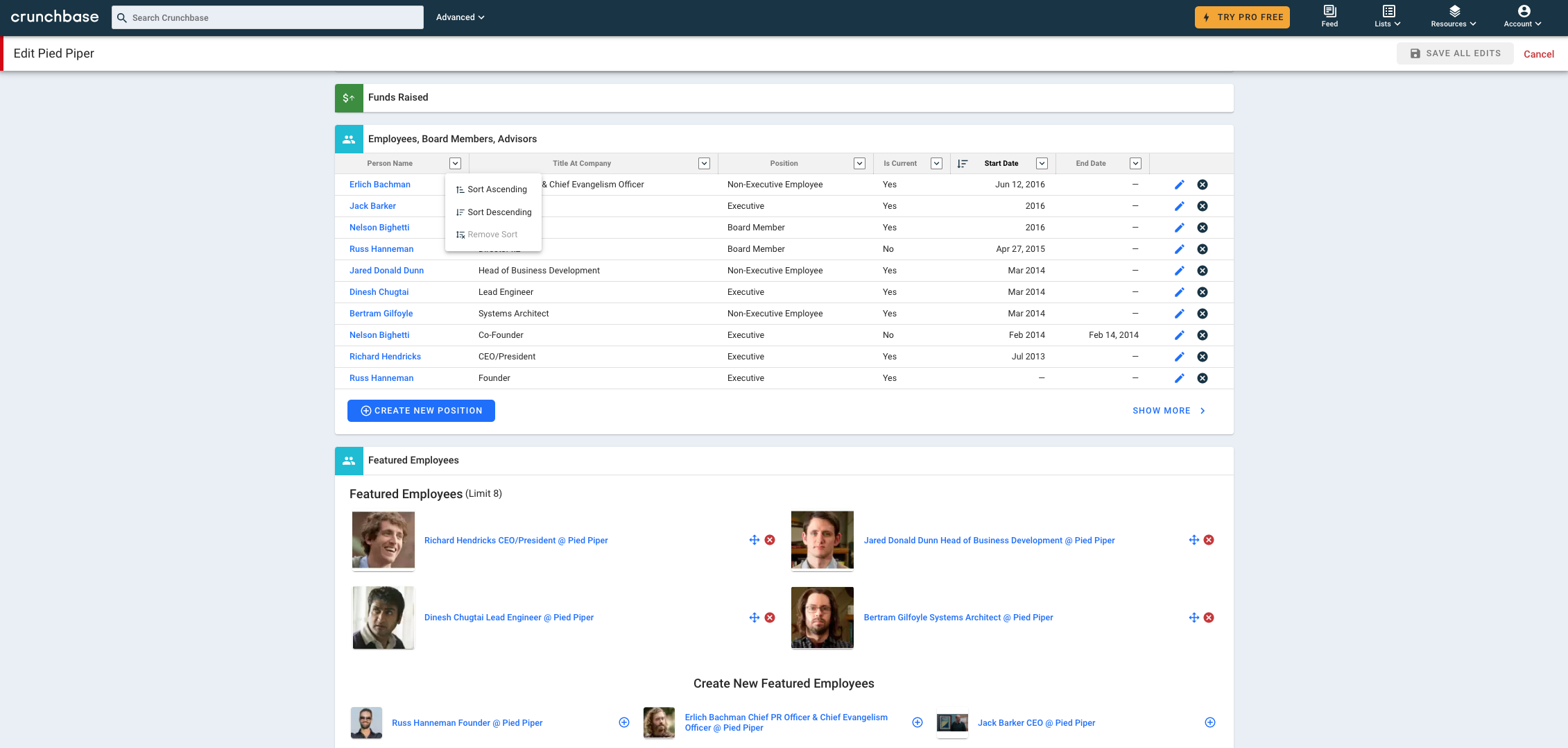 4. Once in the person's job detail edit page, click the End Date box and fill out the Year, Month, Day fields accordingly and click Continue. Note, if the exact end date is unknown you can still check the box to establish they no longer work at the company.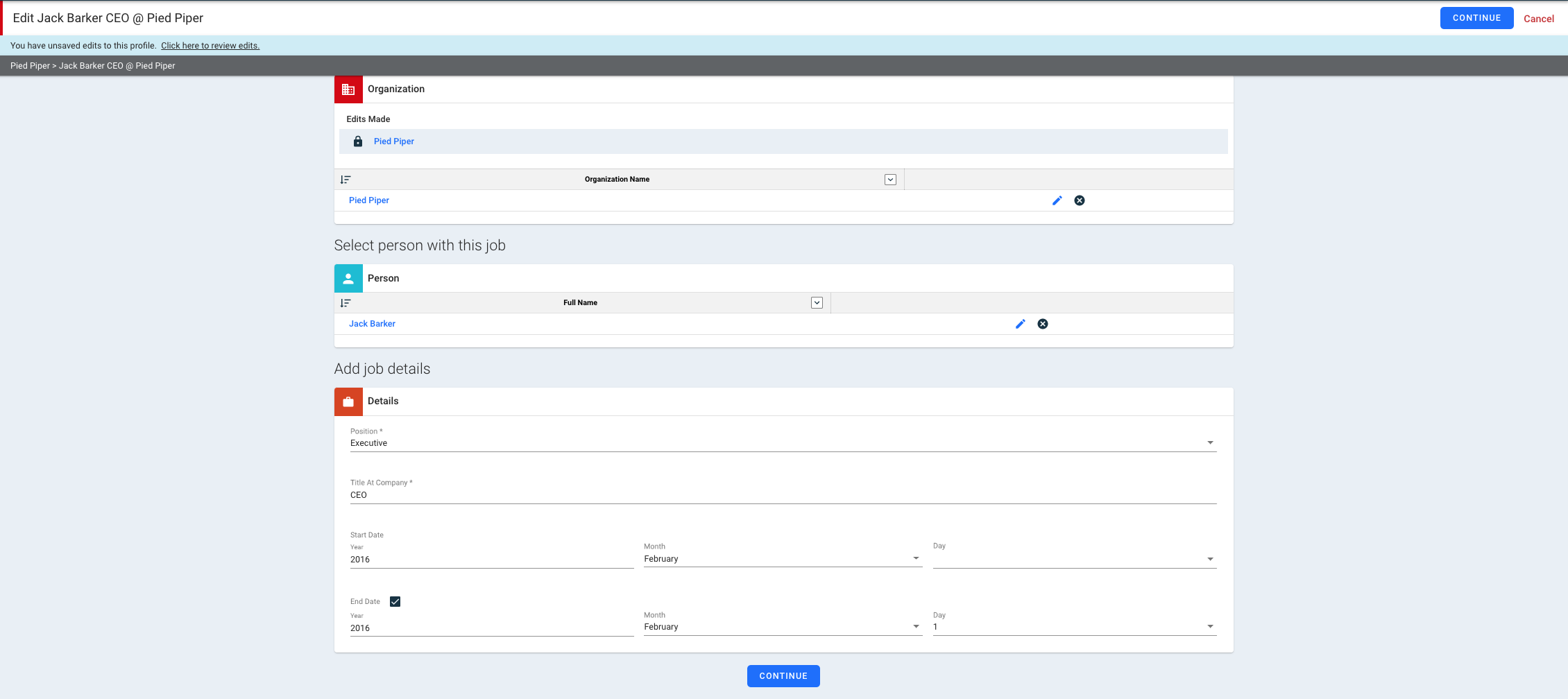 5. If you're done making edits to the company profile, click Save All Edits at the top right of your screen to complete the process. If you make multiple changes, you can also Review Edits before saving.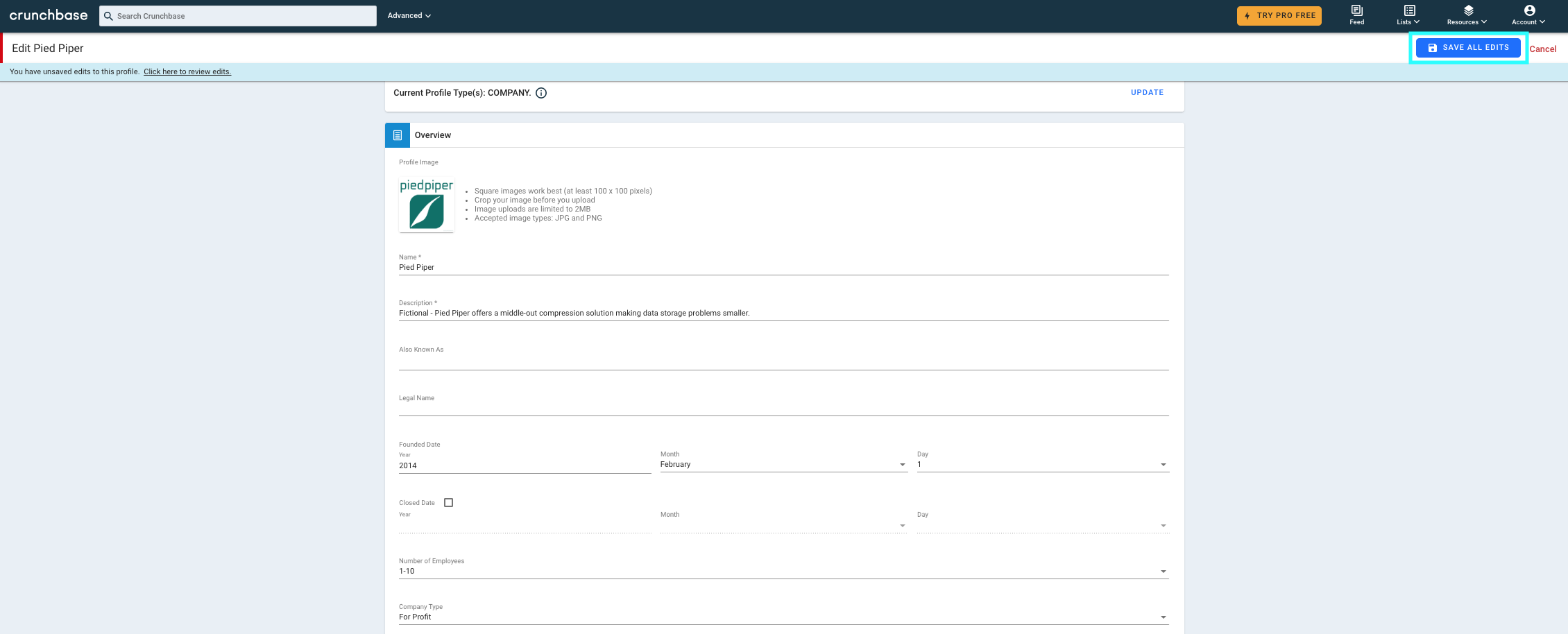 Once you've saved your edits, the person will no longer appear in the Current Team section of the profile page, and the job will be shown as Past on the person's Crunchbase profile.
Thanks for helping to keep Crunchbase data up to date.