Congratulations on purchasing data boost and/or one of our data partner apps! You now have a new card dedicated to the app partner you just purchased on eligible Crunchbase profile pages, and new search filters. Let's dive in.
Where to find new app data on profile pages:
Step 1: Navigate to any Crunchbase company profile using the top search.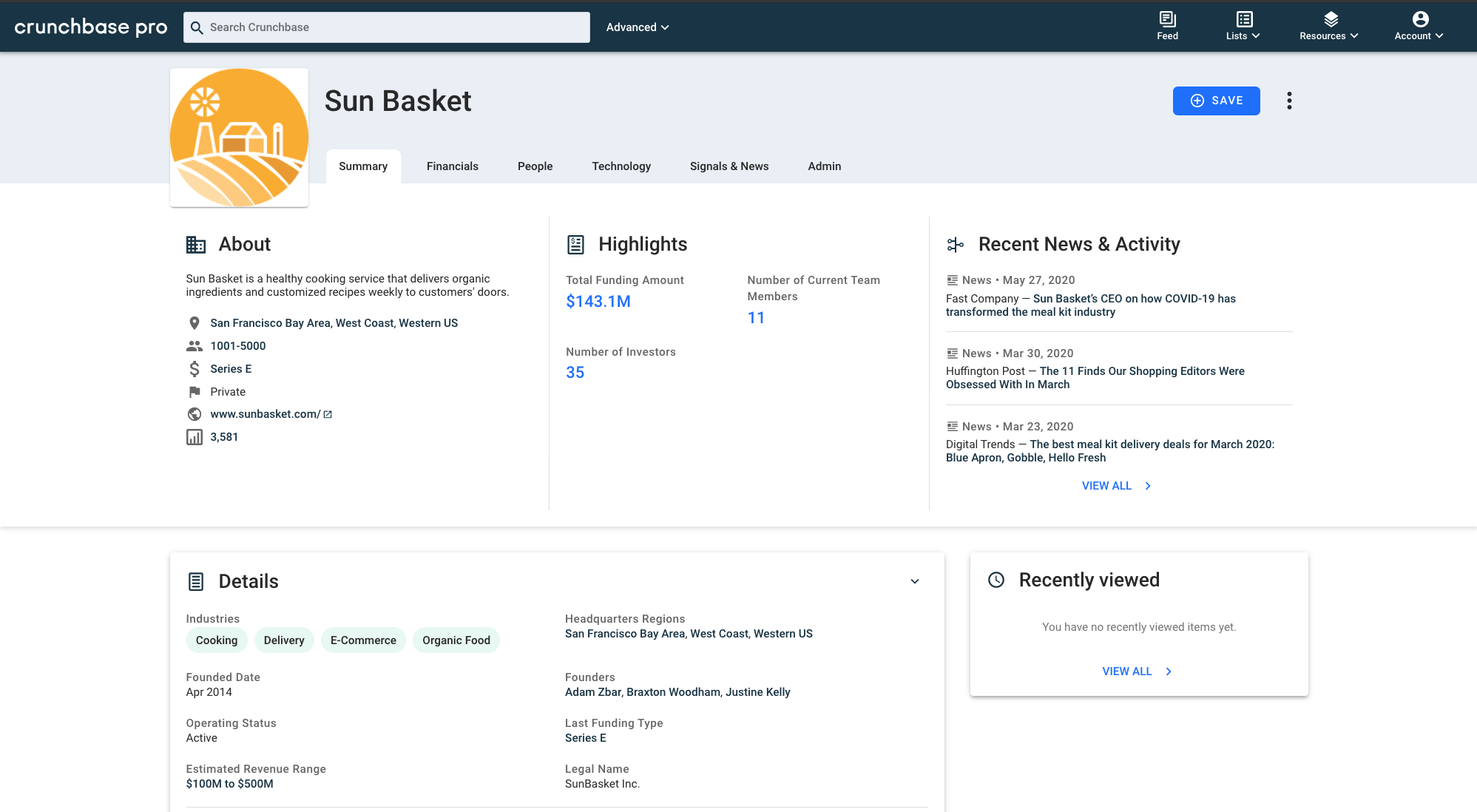 Step 2: Scroll to the new card to see the data from your recently purchased app. This new card will be clearly labeled at the top with the app name.

If this is your first app that you've purchased, the new card will be located underneath the Technology tab. If you've purchased an app before, the new card will slot in underneath your previously purchased app card.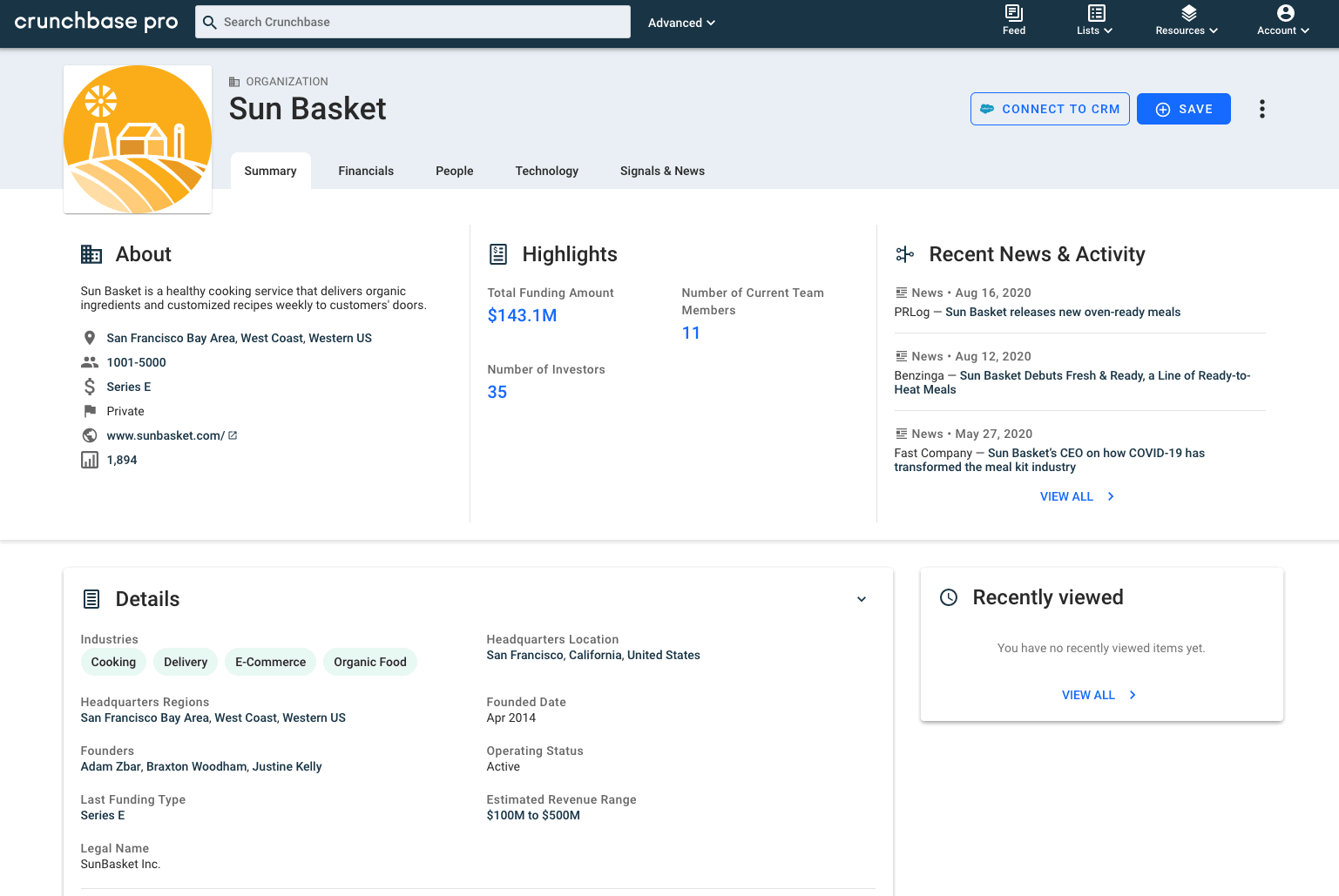 Step 3: Get a clearer view of any company with your newly purchased data, and don't forget to click the different tabs in the card to see all of your new data.
How to use new search filters from your app:
If you are a subscriber to Crunchbase Pro, you will now have access to new app filters that allow you to find and track companies in a whole new way.
Learn how to use these powerful new filters by following these easy steps:
Step 1: Navigate to Advanced Search.




Start by selecting what you want to search for from the Advanced dropdown in the top navigation. Select from companies, people, investors, and more. For this example search, select "Companies."
Step 2: Click Companies from the drop-down list to begin building your search.
Step 3: Scroll to the bottom of the filter options, you will see "Partner Filters" which lists Crunchbase's data partners. You should see the name of the partner app you've just purchased.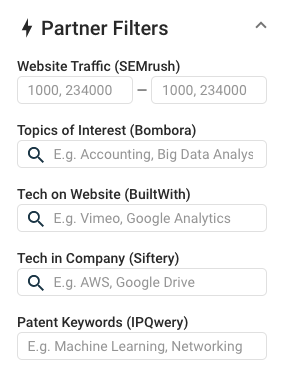 Tip: See a list of your new searchable data fields on your app's Data Partners & Data Apps page. Underneath the screenshots, there is a link that says how many data fields your new app provides. This will take you to a data table that tells you your new data fields, a description of what they mean, and if you can search with them. You can also find more filters related to your Marketplace purchase by using our query builder!
Step 4: Choose a filter and enter a value into the text entry box. Watch your results appear in real-time!
Tip: Combine filters from multiple data apps to create a supercharged search targeting the companies you care about.
Step 5: Add columns to your search by clicking Edit View or Add Column. Here you can customize what information you see alongside your search results. Add columns from your new app by finding the app's name in the edit view picker via scrolling through the list or typing in the Find a filter search bar.

Tip: Want to learn more about a column? Hover over the (i) icon on the option to see a definition.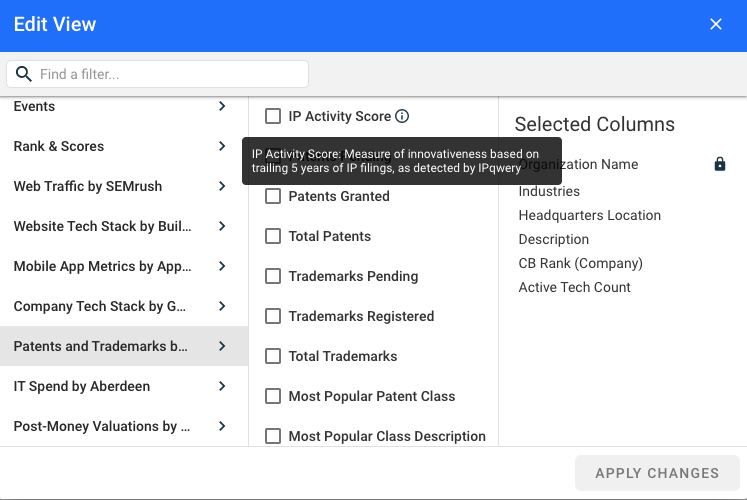 Step 6: Save your Search.
Keep tabs on potential prospects, investors, and more by saving your search. We'll keep tabs on what you're looking for while you're away, and alert you if there are any new matches. Once you're happy with your search criteria, click the Save Search button in the top-right hand corner of your screen.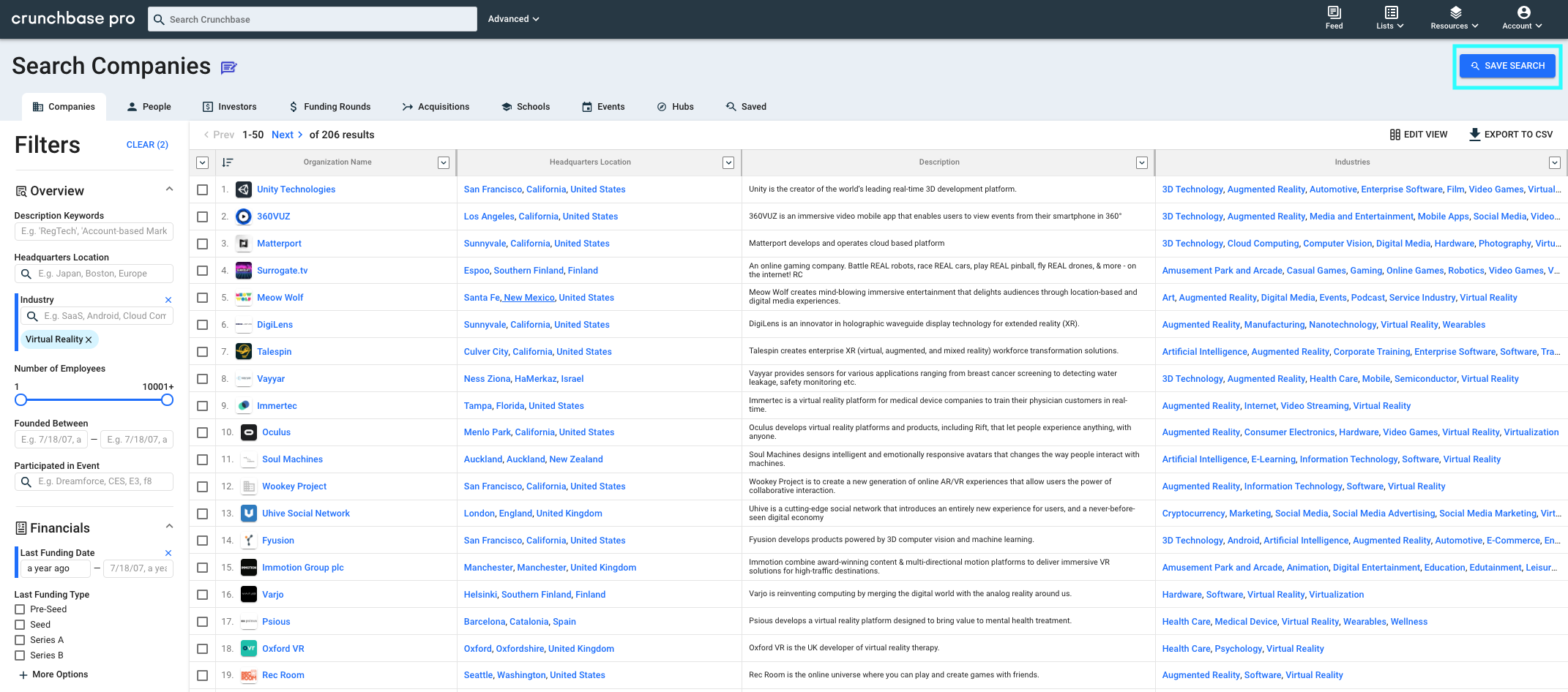 Pro Tip: Only care about a few of the companies in your search results? Create a custom list by clicking the empty check-boxes next to the individual companies in your search results and click the Save To List button.