The new team feature allows users with a Crunchbase Pro subscription to collaborate and share data to help close deals and allows team leads to be able to better manage their teams & multi-seat subscriptions within Crunchbase. To learn more about team features, click here!
Your team name will be automatically assigned, but team admins & owner can update at any time!
To start, click on the Account option located at the top nav and select Account Settings from the dropdown list.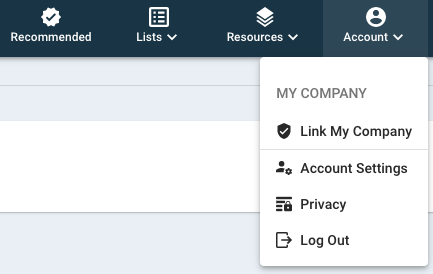 From there, use the left navigation and select Setup.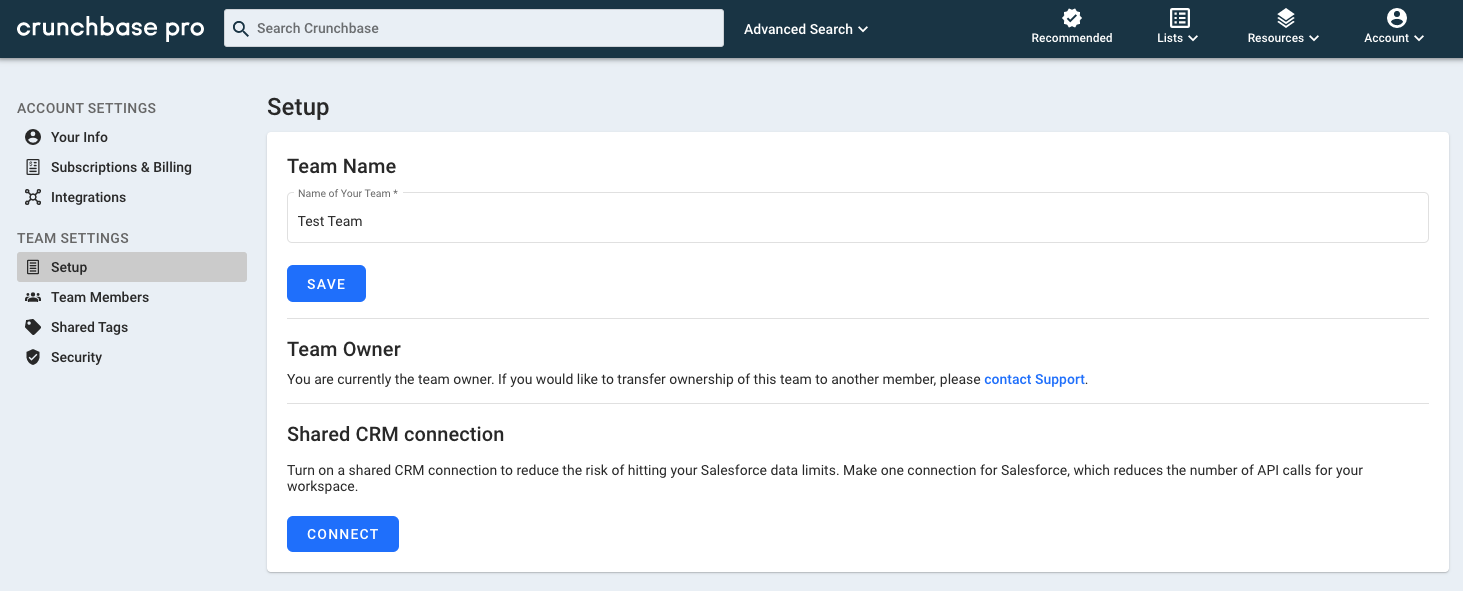 Then, click on the text box that your team name appears in and type your new team name. Team names can be 1-100 characters.
Once you've finished, click Save. Remember, this name change will appear for all team members.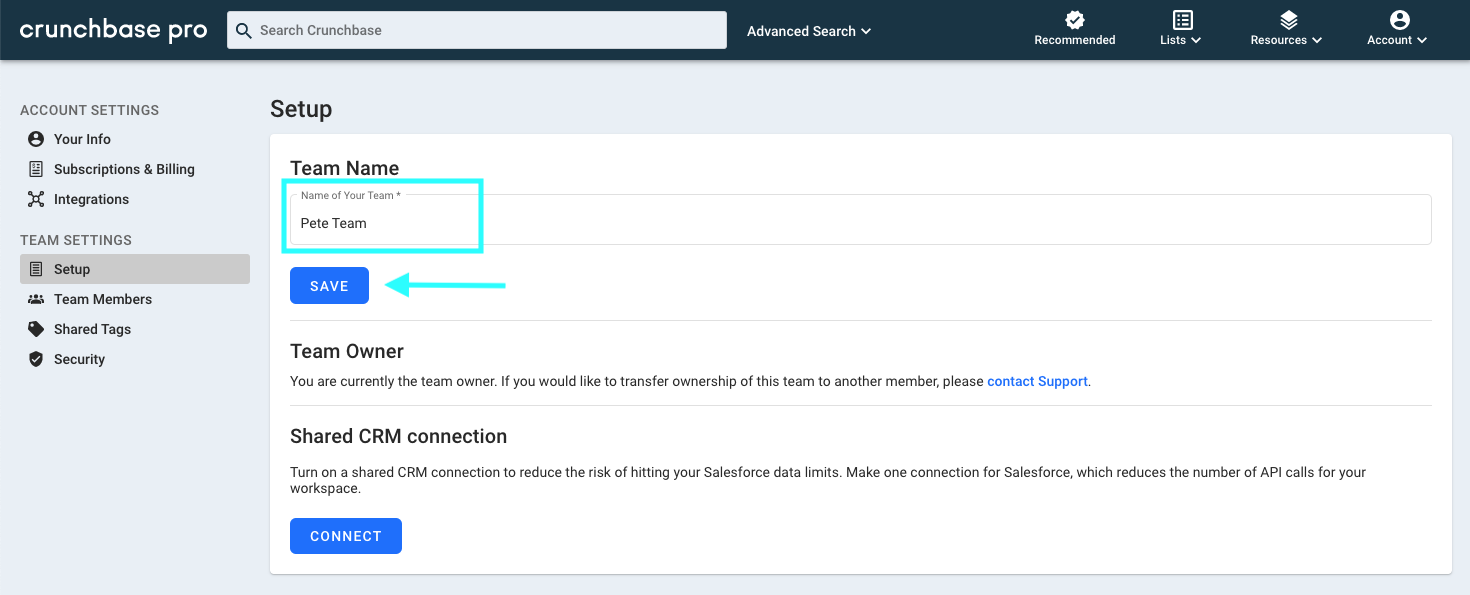 After saving your new team name, you can expect to see the team name listed in the Team Members section of Account Settings.

Need help or guidance? Post your question in the Crunchbase Community.