Starter subscribers can now upgrade their subscription to Pro right in Crunchbase!
To upgrade, head to the Subscriptions & Billing tab in your Account Settings. Here, you'll see the option to upgrade:
You'll then be prompted to review and accept the payment due, as well as select optional add-ons of Contacts and/or Data Boost: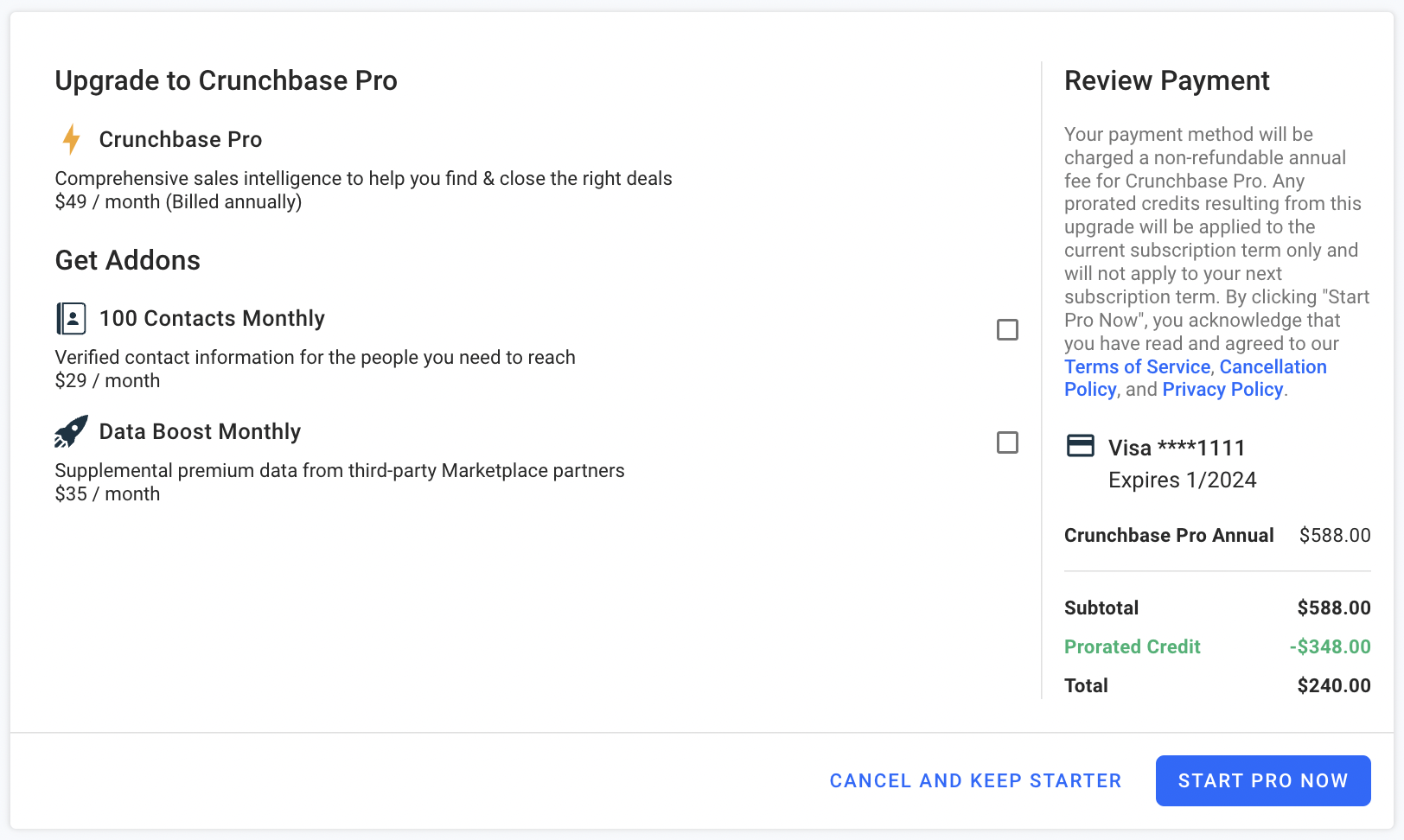 Click 'Start Pro Now' to confirm and complete the upgrade, and have immediate access to Crunchbase Pro features.
To see the upgrade process in action, check out below: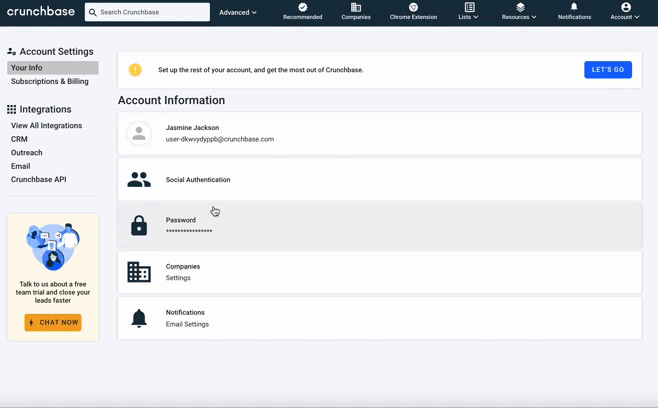 Feel free to reach out to billing@crunchbase.com if you run into any issues while upgrading your subscription.
Please note that if you are upgrading your monthly Starter subscription, you will be upgrading to an annual Pro subscription.