*This article is referencing searches built using query builder.
If you've built saved searches based on specific types of investment firms using the search filter Investors > Investor Type > Funding Platform, your searches may not return the same results because of these changes.
In an effort to better categorize our dataset, we've removed Funding Platform as a value for Investor Type and changed it to an Industry since organizations that are considered Funding Platforms don't always operate as an investor.
If you'd like to still search for investors who are Funding Platforms, here's how you can modify your search to include Funding Platforms:
1. Find and open your existing saved search for investors (or create a new investor search). Note: Make sure you're logged into your Crunchbase account!
2. Click on an existing Investor search filter (or create a new one) and select Basic Info > Organization Info > Industries.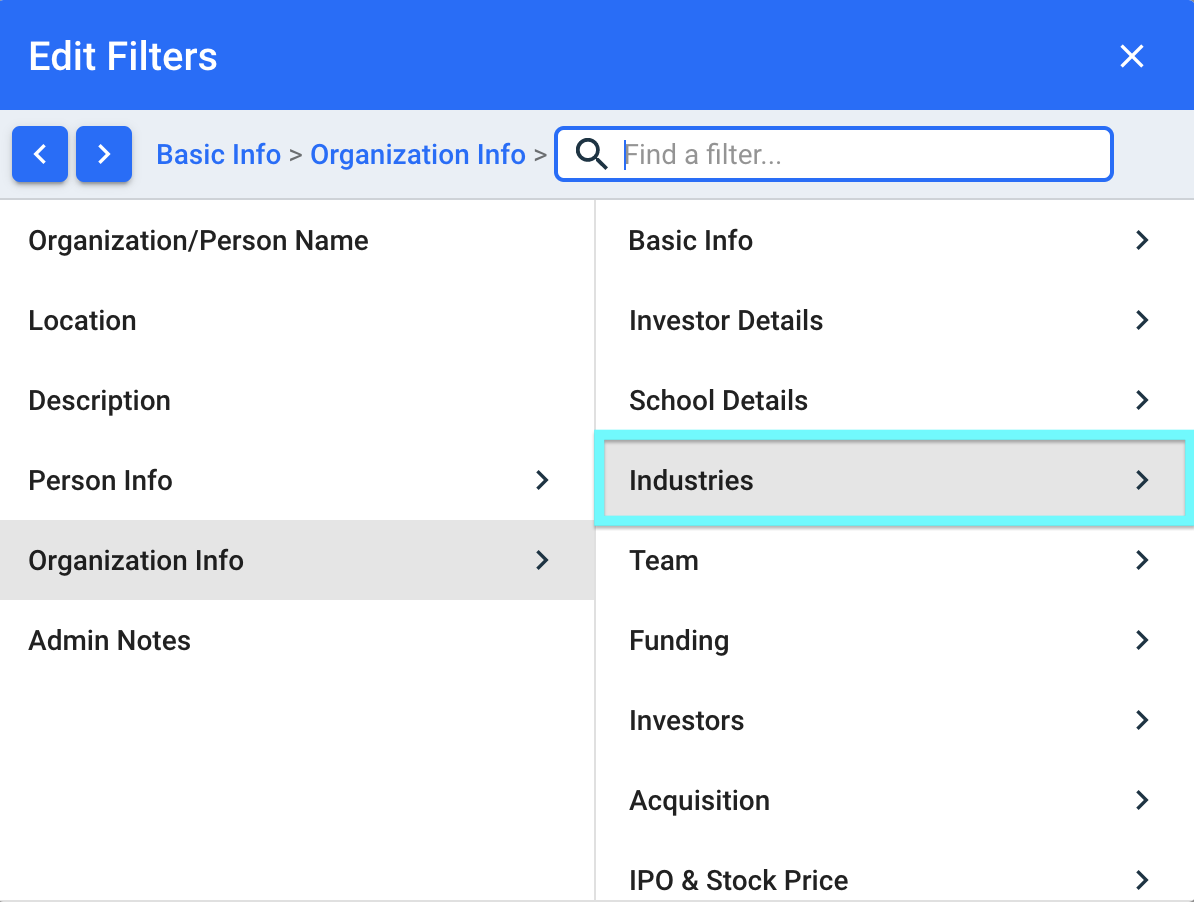 3. Enter Funding Platform as the value to include for this filter, and click Search to execute.

Tip: You can now also use a Companies search to find Funding Platforms. Just create a new search and use the Industries filter for Funding Platforms.