On Crunchbase, users are recommended to have both a user account and a person profile.
A user account is the private information used to control your login information, billing, and alerts. Your profile page is what displays externally on Crunchbase.
User Accounts
User accounts are created when someone registers for a Crunchbase account. In order to protect your privacy, user accounts do not appear in search.
Users on Crunchbase have the ability to create, edit, and follow profiles. You can register for a user account here.
You can access your user account and update your account settings by clicking the icon in the upper right-hand corner of the website and going to Account Settings.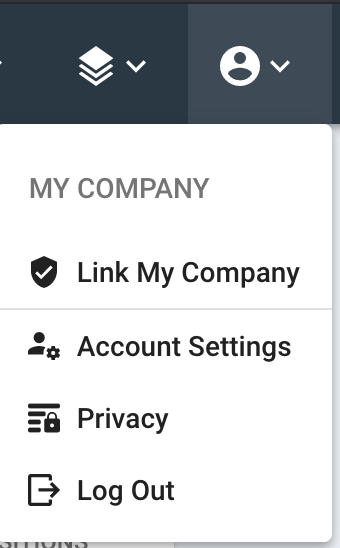 Person Profiles
Person profiles can be found in search and are public pages.
Individuals who would like to be found on Crunchbase can create a person profile to link to their company, investments, alma mater, and highlight any additional accomplishments.
Take a look at a few of the top-ranked person profiles on Crunchbase:
If you'd like to add a person profile for yourself or someone else on Crunchbase, you can do so by creating a person profile here.
You will need to have a user account on Crunchbase, as well as having your user account authenticated via social media. For more information on why we require your user account to be authenticated with a social media account, please read here.
Once created, you can edit your person profile anytime by clicking the three-dot icon, and selecting 'Edit' at the upper right corner of the profile.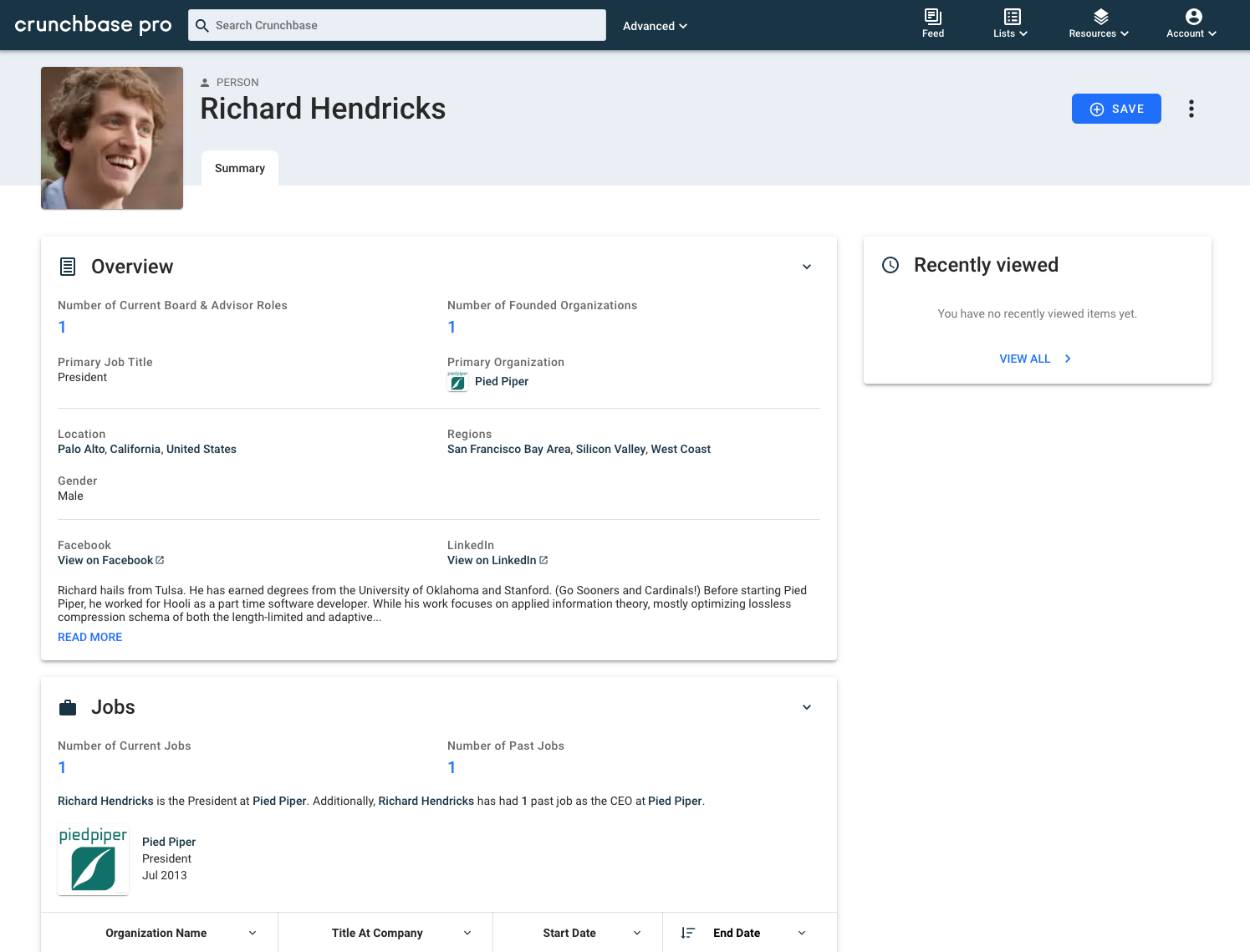 Crunchbase relies on our vast network of engaged community members to maintain the quality of our data. As such, anyone with a socially-authenticated user account can create or edit any (person) profile. Along with Crunchbase contributors, our staff also maintains people profiles to ensure profiles are filled out accurately and thoroughly.
Notice duplicate person profiles or require assistance editing the information on any person profile, including your own? Send details over to us at support@crunchbase.com. Our team will review and correct the profile(s) accordingly.