New customers can connect to their preferred digital wallet payment method right away, while signing up for a trial or purchasing a subscription.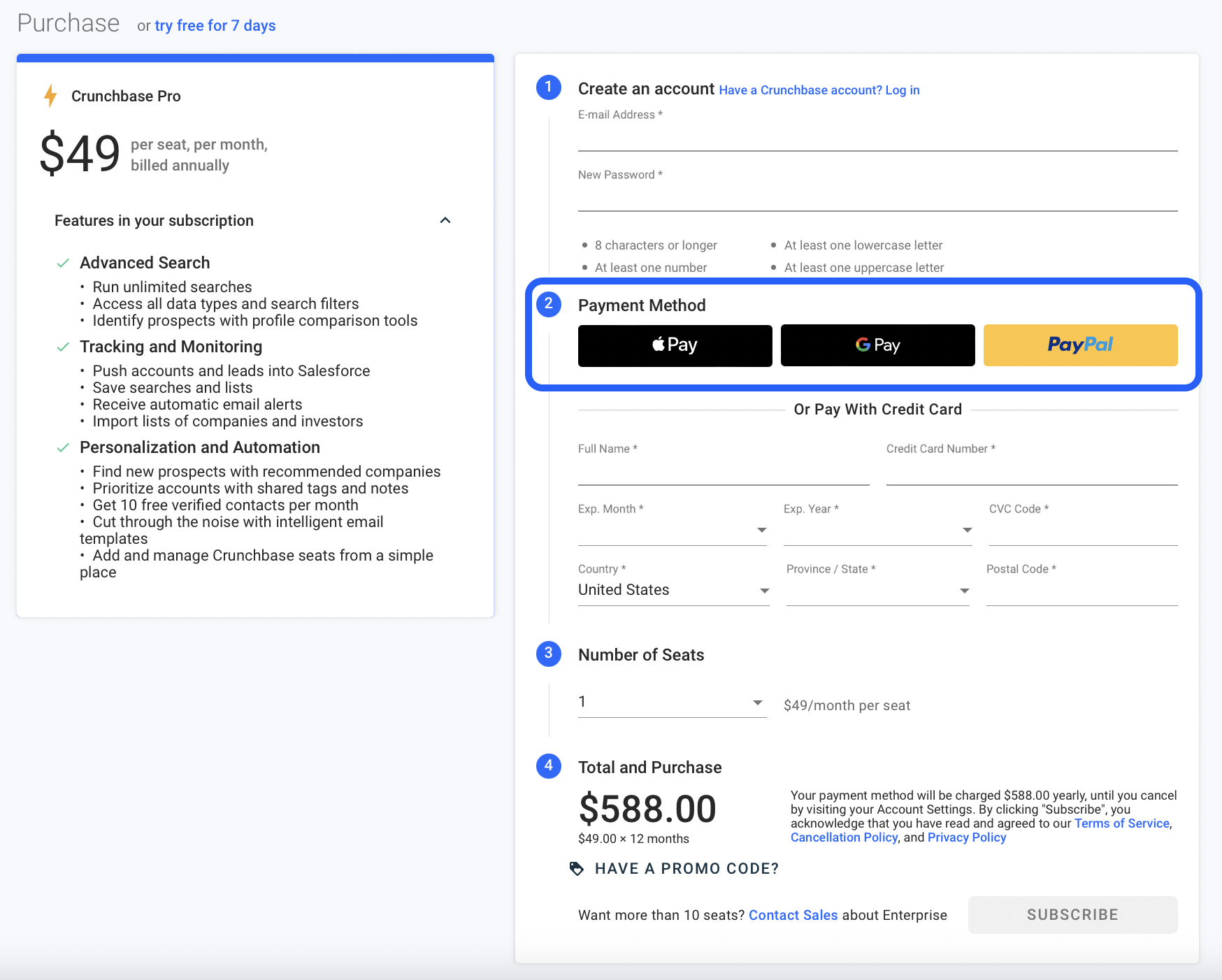 Existing customers can connect to a digital wallet payment method on the Subscriptions & Billing page in Account Settings. Select Add Payment Method to input your login information and connect to your account.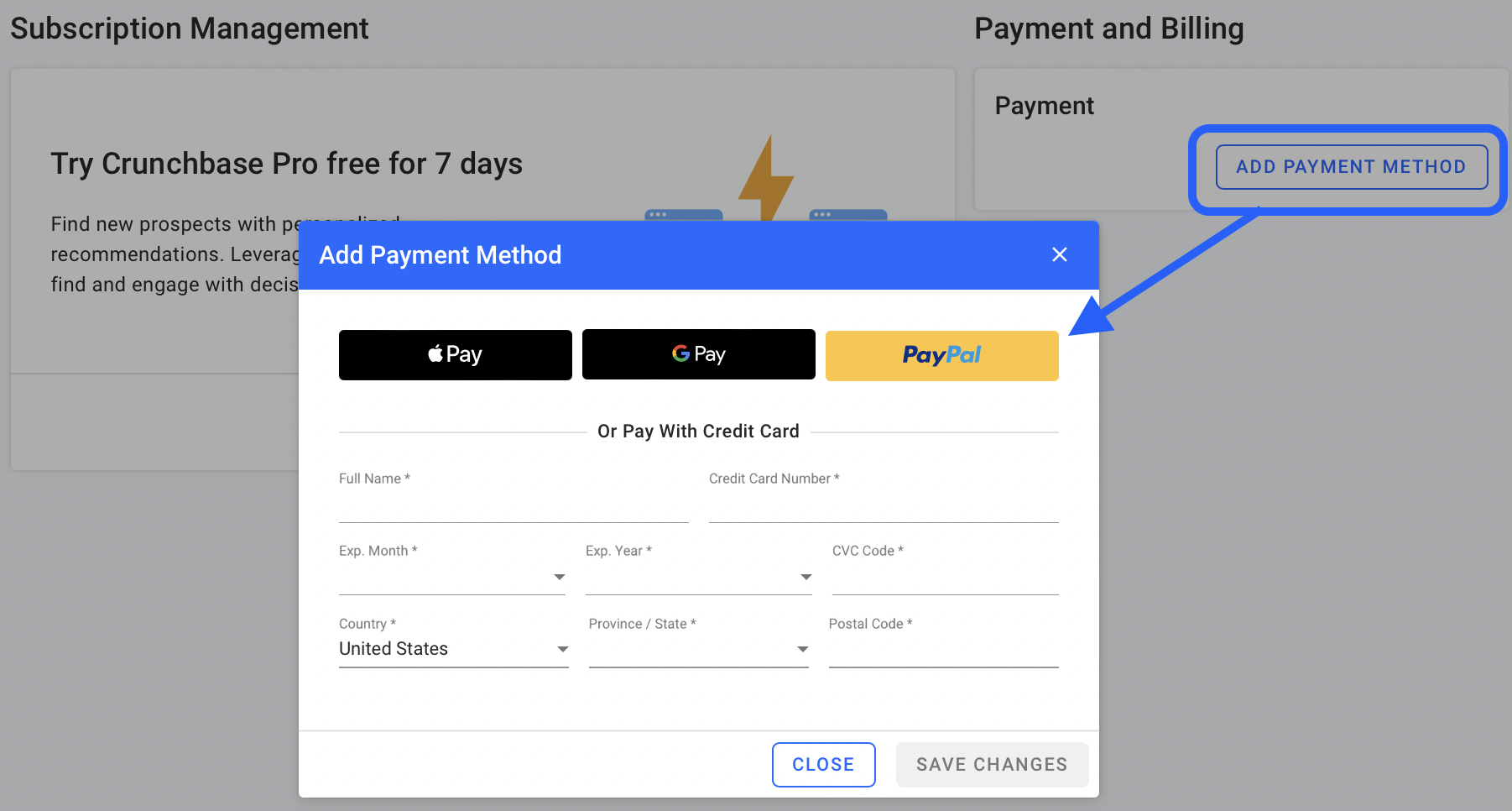 If you already have a credit card added to your account, select the Update Payment button to update your preferred payment method.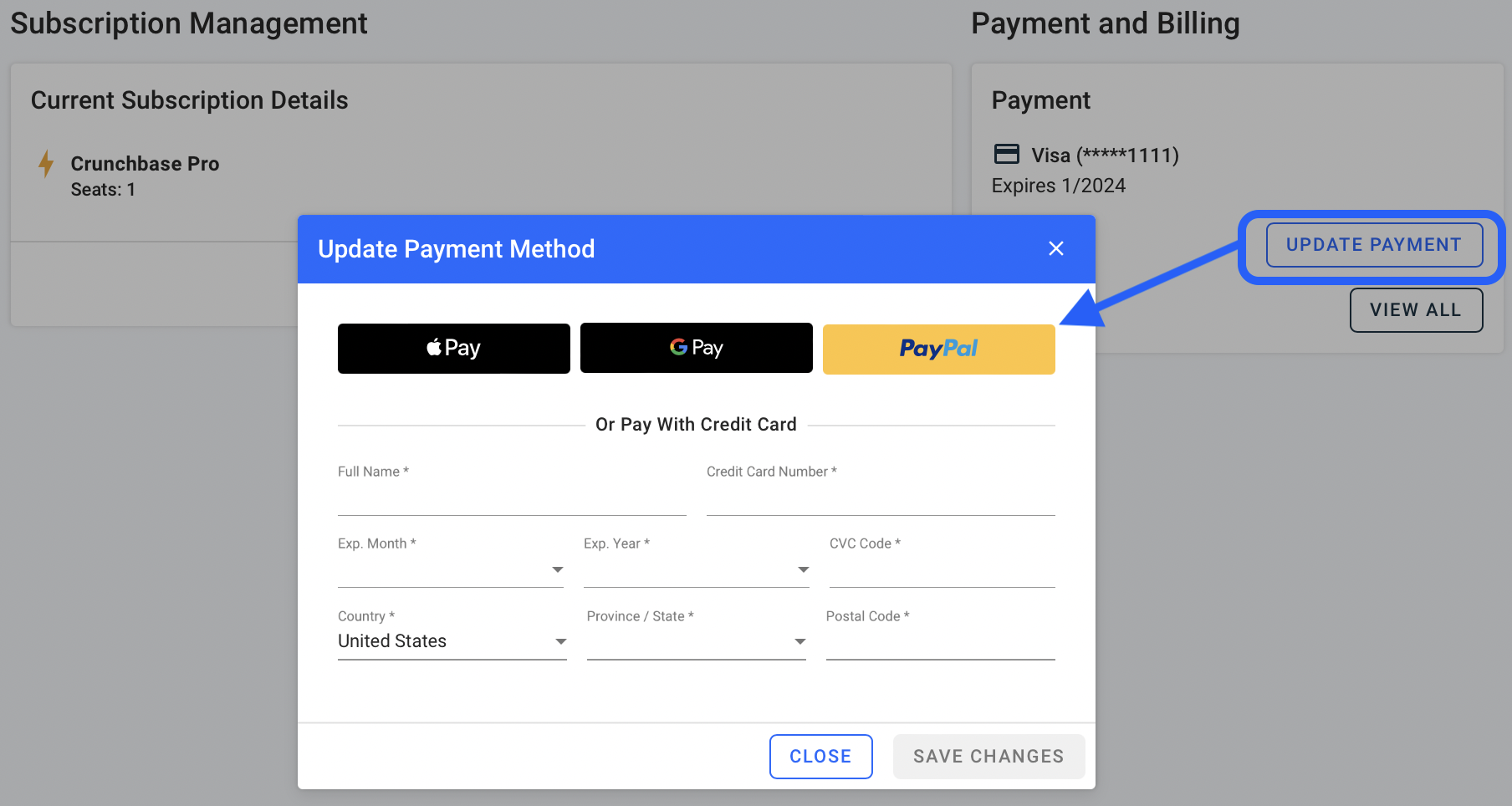 For troubleshooting tips & tricks for your form of payment, please refer to the help centers for Paypal, Google Pay, and Apple Pay.