We're introducing digital wallet payment methods to Crunchbase, so you can purchase your subscriptions quickly and securely. We currently offer PayPal, Google Pay, and Apple Pay to simplify the payment process, especially for our international customers.
New customers can select either PayPal, Google Pay, or Apple Pay as their payment method while signing up for a trial, a paid subscription, and/or to purchase subscription add-ons such as Contacts or Data Boost.

Existing customers can connect to PayPal, Google Pay, or Apple Pay in the Subscriptions & Billing tab of their Account Settings to support plan renewals.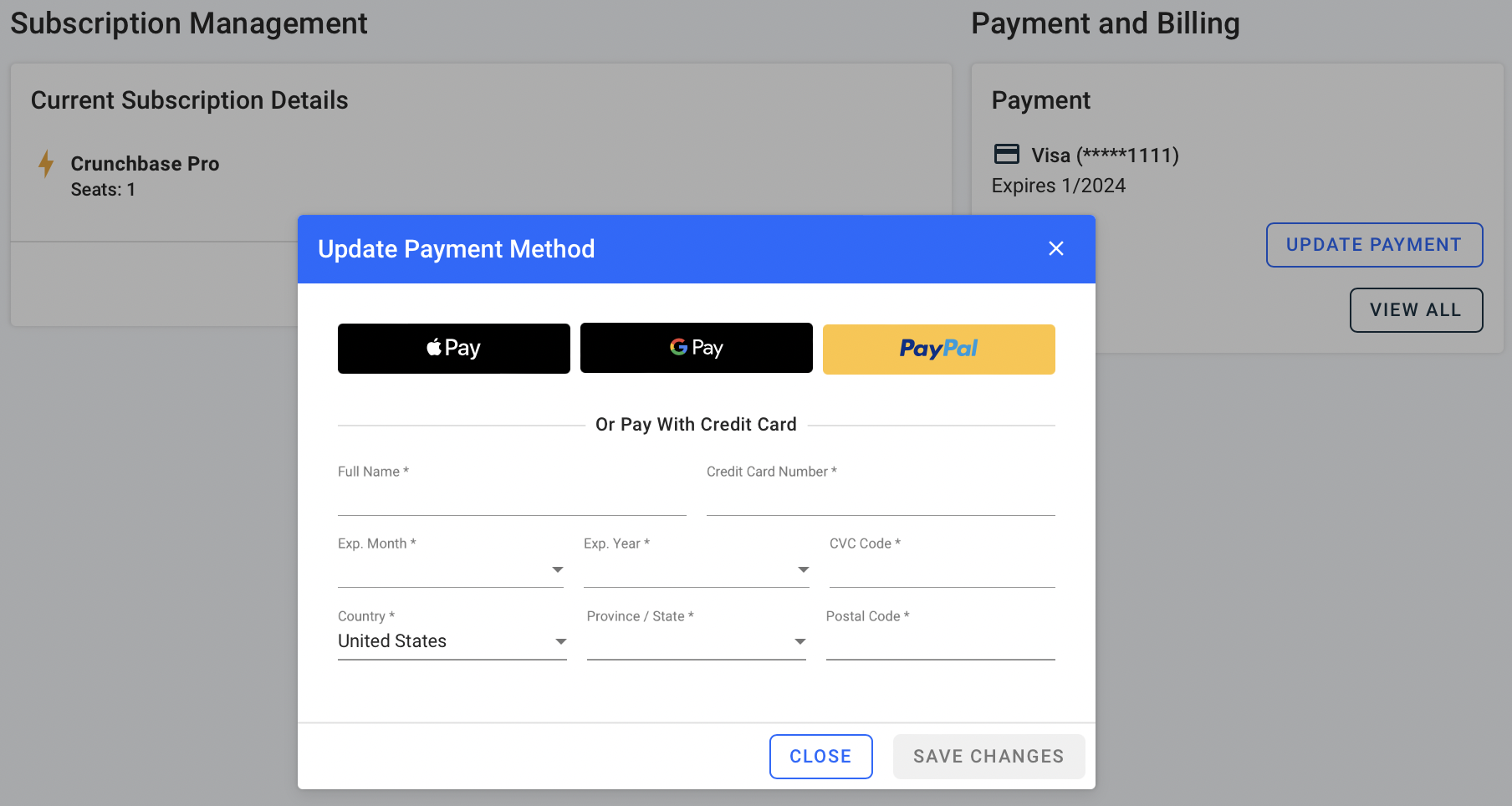 *Please note that with Google Pay and Apple Pay specifically, you may notice in your Account Settings that the last four digits appearing in your Account Settings are different from those on your actual credit card. You can read more about this security measure HERE.